We have a plant manager who is not in our future plans. He is in his late 50s and has been with the company for about 10 years. We would like to terminate without cause.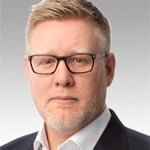 Question:
We have a plant manager who is not in our future plans. He is in his late 50s and has been with the company for about 10 years. We would like to terminate without cause. How much time in lieu of notice would you recommend? What about severance? Is he entitled to severance above and beyond the reasonable notice period? We would extend his benefits through the reasonable notice period, but do we also have to cover the severance period?
Answer:
In responding to this question, I have assumed the plant manager is employed for an indeterminate term under a common law contract of employment.
The requirement to give reasonable notice is an implied term of such contracts and is interpreted flexibly, according to the specific circumstances of each case. However, there are a number of factors that are routinely taken into account in assessing an appropriate period of reasonable notice.
The factors traditionally considered are the nature of the position; the length of employment; the employee's age at dismissal; and the availability of alternate employment, having regard to the employee's skills, experience and training. Over the years, it has been suggested that a rough "rule of thumb" should be used, whereby one months' notice should be provided for every year of employment. However, courts have expressly rejected this approach and, research has shown, do not apply it, at least to employees with less than five years or with more than 15 years of service. Accordingly, while an offer of eight months' notice might be considered reasonable, there may be factors in your case that would make such a calculation excessive or insufficient.
In looking at the traditional considerations, eight years is not a lengthy period of employment. However, the manager's age and his management position would likely increase the length of notice. Both of these factors would tend to make it more difficult for the employee to find alternative employment.
On the other hand, these factors could be minimized or neutralized by a hot economy with ample employment opportunities, provided the employee had skills that were in demand. You have not indicated what qualifications or training the plant manager has — this information could be important in fine-tuning the notice period. For example, if he learned on the job or rose through the ranks to the position of plant manager, his skills would likely be less transferable to other employment. Conversely, if he possessed a management degree and wide-ranging experience in other fields, his skills would be more readily transferable and his prospects of employment rosier.
Another consideration that might affect the notice period relates to circumstances surrounding the hiring. If the employee was lured away from a secure position or was, expressly or by implication, offered long-term employment (for example, to age 65), this could justify a greater period of notice.
The circumstances of the termination can also lengthen the notice period. The courts have recognized an obligation of good faith and fair dealing in terminating an employment relationship. At a minimum, an employer must be candid, reasonable, honest and forthright when dismissing an employee and must refrain from engaging in conduct that is unfair or is in bad faith. Examples of unfair or bad faith conduct would include being untruthful, misleading or unduly insensitive. As these types of conduct can lead to substantial awards, it is crucial to avoid this type of conduct when terminating the employee.
In relation to your question concerning severance pay, it is my understanding that this is a payment made in specific circumstances under the federal and Ontario employment standards legislation and intended primarily as compensation for the employee's loss of seniority and job-related benefits. Most provinces, including Alberta, provide minimum standards for termination/severance pay given in place of the required notice of termination of employment but do not recognize an additional obligation to pay a discrete amount for "severance."
Payments in lieu of notice encompass benefits because those payments represent the compensation the employee would have received had he worked during the notice period. Severance payments, although apparently keyed to seniority, do not appear to constitute pay in lieu of notice and, for that reason, would not likely extend the period during which benefits are received. However, it would be advisable to contact the employment standards office or employment counsel within your specific jurisdiction to see if you are bound by an obligation to pay severance and what the obligation entails.
Tim Mitchell is a partner with Laird Armstrong in Calgary who practices employment and labour law. He can be reached at

[email protected]

or (403) 233-0050.