Excessive absenteeism can be cause for dismissal – but the bar is high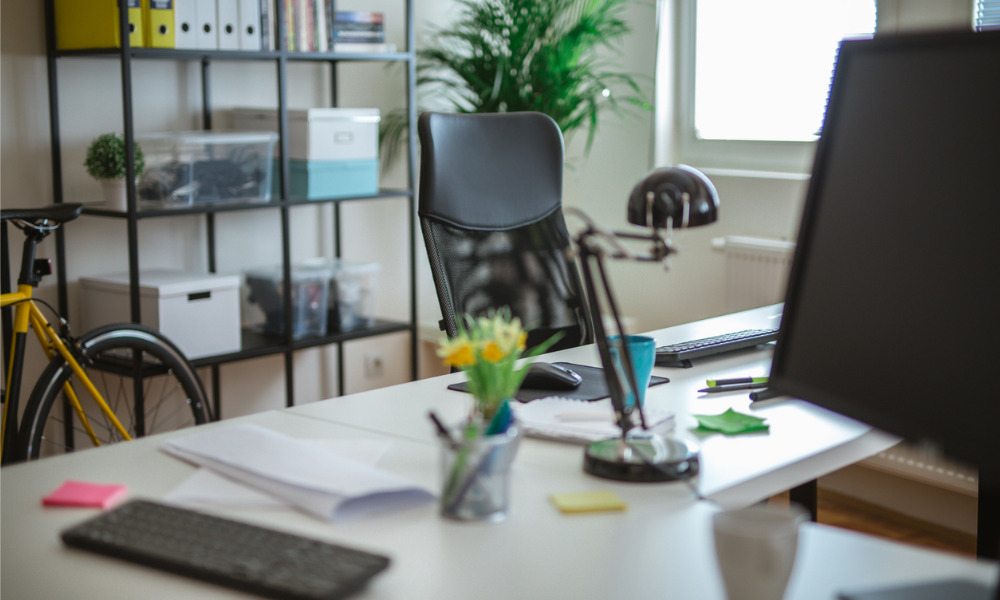 Your job probably has a key requirement – you have to report to work, whether it's in the office or remotely. Somebody has to do it, right? But sometimes you might have to go off sick – and if it goes on long enough, it might just be enough to lose that job.
Employment standards in Canada provide works with a lot of protection, due mostly to the power imbalance inherent in the employment relationship. It can take a lot for an employee to lose their job. And when employees get sick, they can usually take time off to get better, whether paid or unpaid.
If an illness or injury lasts for a long time or causes an employee to miss work frequently, it may be difficult for them to do their job. If the illness or injury is a disability, then there is human rights protection to worry about – and the employer has a duty to accommodate the employee, either through a leave of absence or modified work that the employee is capable of doing.
But employers aren't always expected to simply accommodate significant absenteeism. If there is a medical issue, employers are entitled to medical information on the employee's medical restrictions – so accommodation options can be properly investigated – or at least an estimate on when the employee might be able to return to work in some form. In the absence of either, it may be possible to end the employment relationship.
Medical information
Recently, a New Brunswick college had an employee who had to go off work because of migraines that were triggered by certain conditions at work. The worker provided doctor's notes that kept moving the estimated return-to-work date until there finally was no prognosis. The college terminated the worker's employment, which was upheld by an arbitrator as the medical information did not indicate when or if the employee would return or the employee's capabilities. This amounted to a frustration of employment, said the arbitrator.
It was a different situation for an Ontario employer that warned a part-time worker that her absenteeism rate was above the 10-percent threshold established by its absenteeism policy. The worker's attendance initially improved, but then fell to more than 18 percent. The worker was terminated, but the union grieved because her absenteeism was from her having to study for Certified Professional Accountant Degree. The union argued that it was unfair to strictly apply the policy when the worker was trying to better herself, but the arbitrator found that the worker's other commitments prevented her from meeting the standard of being a part-time employee and upheld the dismissal.
Employers also don't have to put up with significant absenteeism if there's some dishonesty involved with the severity of a medical condition. In a Nova Scotia case from a few years ago, a worker at a container terminal missed a lot of work due to chronic back pain. However, the employer became suspicious when the worker's absences increased and he sometimes failed to report his absences. The employer conducted surveillance that showed the worker active on days he was supposedly off work from back pain. The worker was fired and the Nova Scotia Supreme Court found that, although the worker had back trouble, there was an element of dishonesty to his conduct that justified dismissal.
High bar for non-culpable absenteeism
Of course, employers have to tread carefully around non-culpable absenteeism. Not surprisingly, the bar is high to prove frustration of employment or other reasons to terminate someone's employment for it. An Ontario hospital worker averaged 3 sick days per month – including many unanticipated short-term absences – during a period when the departmental and hospital averages were 1.4 and 0.0, respectively, which the worker attributed to chronic back pain and related treatment. The employee was put on modified duties from time to time, but her attendance didn't really improve. After failing to meet attendance targets, the hospital dismissed the worker for excessive absenteeism.
An arbitrator found that the termination decision was too hasty, as the worker had undergone surgery and had provided doctor's notes to that effect. The hospital should have asked for a prognosis before determining that the worker wasn't capable of regular attendance in the future, said the arbitrator.
A BC employer found itself in a similar situation when faced with a worker with several absences without properly reporting them. Most of the absences were due to the worker's mental health issues, but he didn't tell the employer until a couple of months into his employment. However, the employer determined that the worker's frequent absences without notice were impacting its projects and he wasn't working out, so it terminated his employment before his probationary period ended.
The BC Human Rights Tribunal found that the employer should have realized a mental disability was potentially at play once the worker revealed it. The employer failed to accommodate the worker and was ordered to pay $20,000 for injury to the worker's dignity.
While it's sometimes difficult to determine when excessive absenteeism justifies dismissal, it can also be challenging to know when it can even be considered excessive. A New Brunswick employer thought it was in good shape when it followed its attendance management program (AMP) and fired an employee for excessive absenteeism after progressing through various steps of the AMP. The problem was, the AMP didn't define "excessive absenteeism," only calling it a "chronic workplace attendance issue." In addition, the benchmark used for excessive absenteeism was based on a seven-year-old national average and was below the sick leave credit employees could accumulate in a year.
The employer's "mechanistic" approach without considering individual circumstances didn't justify termination, said the arbitrator in reinstating the worker without loss of pay or benefits.
It isn't easy for employers to determine how to handle an employee with a significant number of absences. A lot depends on the circumstances to determine whether that "off sick" message can turn to "no longer with the company."