'The law pretty clearly states that misconduct needs to be evaluated in a contextual approach'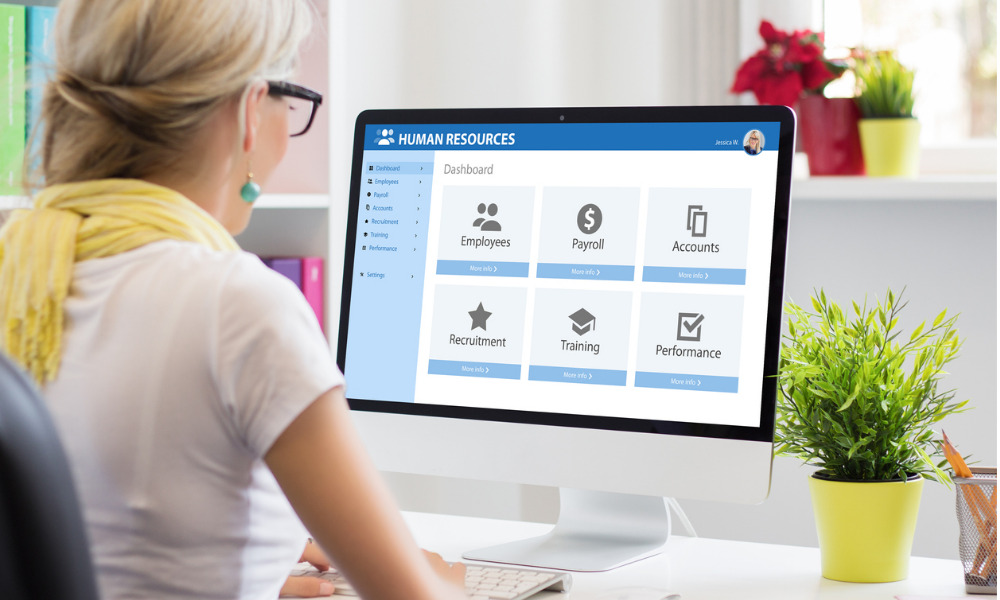 It's not just the seriousness of an employee's misconduct when determining just cause for termination, but also the employee's intention.
That's one of the lessons to come out of an Alberta Provincial Court's award of five months' pay in lieu of notice for a wrongfully dismissed worker, says Nathanael Bowles, a labour and employment lawyer at McLennan Ross in Calgary.
"The law pretty clearly states that misconduct needs to be evaluated in a contextual approach — it emphasizes that dishonesty that goes to the core of an employment relationship is just cause for dismissal and it's that dishonesty element that's key," says Bowles. "That's where the intention element comes in — it's much easier to reconcile and continue the employment relationship after an innocent mistake."
The worker, 50, was an office administrator for the International Union of Elevator Constructors Local 130 and was hired in 2014. Her role included bookkeeping and office management responsibilities along with administering Local 130's payroll system. She entered hours worked data, including her own.
During her tenure, the worker was allowed flexibility for her work hours if necessary. If she worked from home or had to be late, she would informally advise her supervisor and make up any missed time.
The worker stayed home sick for six days between Feb. 9 and Feb. 16, 2018. All the days were unpaid and Local 130 management manually recorded her hours of work during the pay period ending on Feb. 15 to ensure that she wasn't paid for the sick days.
When the worker returned to work, she processed the payroll for the next period, which included her last sick day, Feb. 16. She was supposed to manually record her hours to indicate that she had been on unpaid sick leave that day, although no one discussed it with her. However, she didn't change the automatic entry of 40 hours and ended up receiving her regular pay with no deduction for the Feb. 16 sick day.
Read more: An Ontario employer unjustly dismissed a worker with a lengthy disciplinary record because it didn't follow its own progressive discipline policy.
Employer discovered pay for sick day
Local 130 discovered the discrepancy and considered it time theft. Local 130's business representative discussed it with the worker, who offered different explanations for how it happened — she was working from home, she could use holiday time for personal days, she was confused about the pay period, and there was confusion around a statutory holiday during the pay period.
Local 130 questioned the different explanations and believed that it was intentional. As a result, it terminated her employment for cause on Feb. 27 for undermining the trust and confidence necessary to maintain the employment relationship. The worker didn't initially understand why she had been terminated and when she realized what had happened with the sick day, she said she had made a mistake and apologized.
The speed at which the termination decision was made put Local 130 on shaky ground, says Bowles.
"They didn't speak to the employee and try to assess her conduct and her intention before making the decision to terminate her," he says. "It's hard for an employer to argue that they're making a proportionate decision when they don't first interview the employee and gather whether or not their conduct was intentional or if there's another explanation.
"They should have given her a fair opportunity to provide answers."
Local 130 said the fact that the worker manually entered the information into the system demonstrated a deliberate intention to fraudulently claim pay to which she wasn't entitled. In addition, the worker didn't provide a logical explanation for how it happened, it argued.
The worker sued for wrongful dismissal, arguing that the overpayment was a clerical error that wasn't serious enough to irrevocably damage the employment relationship.
Court weighs in
The court found that the worker's explanation that it was a mistake was probable, particularly given the surrounding circumstances. She had been allowed flexibility with her work hours for four years, she had just come back from being off sick, and the various explanations she offered were panicked attempts to understand what was happening, said the court.
The worker's past practice of entering payroll information in an automated system and the informal flexibility that Local 130 allowed her made it difficult to prove just cause, even if the worker's misconduct was intentional, according to Bowles.
"The previous flexibility of working and making up time with no issues and always entering that time was very important," he says. "I think it was easy for [Local 130] to look at a pattern of four years of conduct with no issues and find it quite unusual for this employee to, out of the blue, just try to steal a day when it would be fairly obvious to anyone looking back afterwards."
The court also found that the worker's apparent confusion and claim that it was a mistake were credible. As a result, termination was not proportional to the worker's intent and level of misconduct as the employment relationship was not fundamentally broken, said the court.
The court determined that the worker was entitled to five months' pay in lieu of reasonable notice, based on her service, age, and the administrative duties of her position.
Read more: An Ontario worker was reinstated by an arbitrator who determined that they didn't intend to breach the employer's trust.
The decision emphasizes two key elements for employers in dealing with employee misconduct, says Bowles — conducting a proper investigation and the proportionality of discipline.
"Employers should, in pretty much every circumstance of misconduct, at least provide the employee with an opportunity to answer for their conduct and then make a decision based on those answers," he says. "Where possible, employers should proceed with some form of progressive discipline, starting with verbal warnings, written warnings, and then suspensions."
If the matter can be resolved fairly easily, there is not likely to be just cause for dismissal, says Bowles.
"In a case like this, for example, even if it was intentional conduct, it was probably very easy to remedy — you just dock or pay on the next pay stub to make up for it. And it would also be very easy for them to manage going forward, because it's quite easy for them to track her hours or slightly change the payroll process, if necessary, to make sure they're reviewing her time," he says.
"It wouldn't have been a substantial burden on the employer to provide a more proportional response — which would have given a better indication if this was a one-time mistake or a pattern of misconduct."
See GiVogue v. International Union of Elevator Constructors Local 130, 2021 ABPC 188.