4 legal questions about new systems being implemented for COVID-19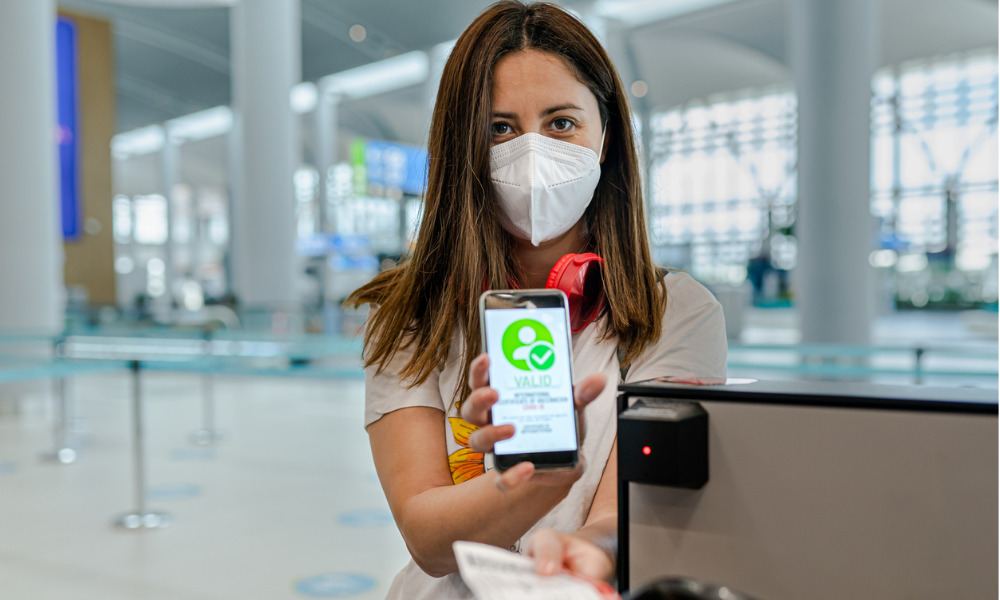 As Ontario sets to introduce its own vaccine passport system on Sept. 22, many employers will have to be ready to ask employees and customers if they have been inoculated.
What are the main considerations? Canadian HR Reporter spoke with Rebecca Wise, senior associate at Torys law firm in Toronto, for answers.
Q: What constitutes a valid passport?
A: "The government until they roll out the electronic passport system, which is going to be the QR code with an app that allows for scanning of the QR code – [is] requiring people patrons to show their vaccine receipt effectively. [Also] government-issued documentation, which shows that they've received a complete dose of a COVID vaccine or combination of vaccines and that proof can be provided either electronically or in hard copy.
"The Ministry of Health is currently indicating that the vaccine receipt that an individual received after their vaccination combined with photo ID, name and date of birth is the current proof of vaccination."
Q: Who doesn't have to produce a passport?
A: "There are some people who, by virtue of the fact that they have to go into a place quickly, don't have to show that same passport. For example, patrons who are entering an indoor area solely to use the washroom are exempt and children under the age of 12 — because they cannot be vaccinated — are also exempt from the requirement.
"There is importantly an exemption for individuals who have written documentation that indicate they are exempt from being vaccinated for medical reasons, and that written documentation needs to be completed by a physician, someone designated as an MD or a registered nurse in the extended class, or nurse practitioner. And the documentation needs to state that the individual is exempt for a medical reason from being fully vaccinated and the effective time period for the medical reason."
Q: How should employers deal with customers or clients who refuse to produce a passport?
A: "The advice is that they have a legal obligation to check proof of vaccination information and certainly should be denying access to anybody who has not cooperated.
"There are obviously practical issues that every business will have to face if they have an unruly customer, for example; those would be dealt with in the way that that business typically addresses unruly patrons. If there's a need to call the authorities, they can do that…
"I would explain that they have a legal obligation to check each person's vaccination and to deny entry to anybody who can't provide it, and hope that cooler minds prevail.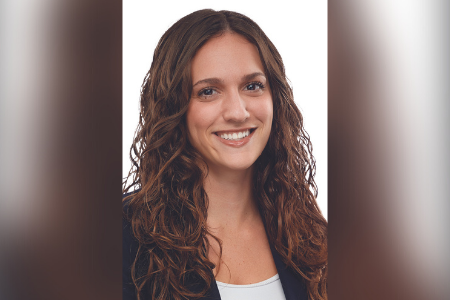 Rebecca Wise
"It would certainly be wise for employers to provide some form of training to employees on what they're looking for, particularly in this first phase where they're actually looking at vaccine receipts rather than a QR code, which presumably could just spit out a checkmark or an X. Particularly in this first phase, whoever is going to be the frontline [employee] should probably be told what they are looking for in a vaccine passport."
Q: Do employers have the right to request a passport from employees?
A: "The question of whether employers have a right to require employees to provide proof of vaccination is something that we don't have a clear answer to in many jurisdictions.
"There are some jurisdictions; for example, the City of Toronto has recommended that all employers develop some form of proof-of-vaccination policy which has certain minimum requirements…
"Individuals with a medical exemption have to provide medical documentation indicating as such, and workers who are not vaccinated need to, at a minimum, attend a vaccine-education course.
"There are a few instances where the law has actually come in and required employers to have a vaccination policy and historically we haven't seen that; however, we're living in unprecedented times and our law and our common law haven't ever dealt with a situation like a global pandemic like COVID.
"Unless you're covered by legislation that specifically tells you that you need to have a proof-of-vaccination policy, and that has happened in some industries, the decision is ultimately that of the employer having regard to the risks inherent in their workplace, the health and safety profile of the workplace… but certainly, we're seeing lots of employers adopt proof-of-vaccination policies."
Canadian HR Reporter also spoke with legal experts about vaccination policies in the workplace, and discovered how to deal with employees who refuse mandatory vaccines.