Legal experts question Ontario's proposal, citing preferences for flexibility and challenges of enforcement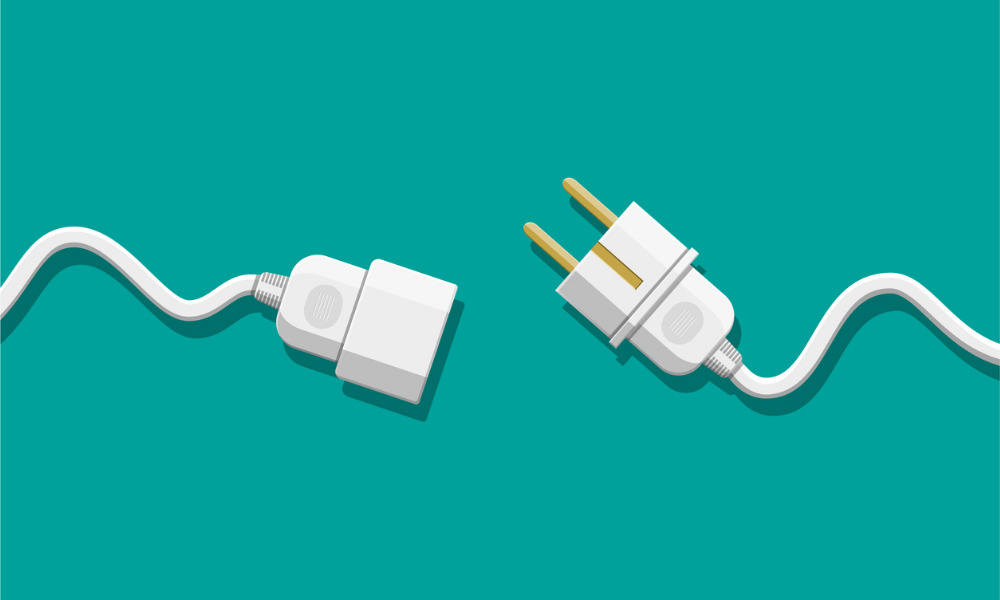 In a first for Canada, Ontario is introducing legislation around the "right to disconnect" and work-life balance.
The Working for Workers Act, 2021 would require employers with 25 employees or more to develop "disconnecting from work" policies. These could include, for example, expectations about response time for emails and encouraging employees to turn on out-of-office notifications when they aren't working.
But is this truly for the good of employees?
With the changing nature of work, especially with a pandemic, we shouldn't expect a return to the nine-to-five workday of the past, says John Hyde, founder of Hyde HR Law in Toronto.
"I'm not really sure if the right to disconnect is something that is going to necessarily work well, with the flexibility that people seek in today's job market," he says.
"In a nutshell, the right to disconnect looks good on paper and is a lofty goal, but I really don't see much benefit arising from this outside of political goodwill."
All kinds of people work different hours, whether it's shift work or flex hours, says Lisa Goodfellow, a partner at Miller Thomson in Toronto.
"At this point, [this proposal] seems more like a nice thing to have, a nice thought to have: 'We'll try to respect your personal time.' But I don't think it's going to be very definitive or have much teeth to it," she says. "Unless they pass regulations that give it the teeth and give it more structure… it's just nice window dressing."
Push for work-life balance
France has had a similar labour code in place since 2017, and it's an employer's obligation to stop encroaching on employees' personal and family lives with calls and emails, says Hyde.
"French employees don't have to take calls or read emails related to work during their time off."
However, the law does not define exactly how the right to disconnect is to be implemented, he says.
"That leaves employers and employees to determine the arrangements that best suit their needs and their line of work. In fact, French law goes even further -- it requires [that] annual negotiations between employers and employees is a term of the limits between work and personal lives."
And the law is taken seriously, says Hyde, as a 2018 court decision ruled that an employee was entitled to extra pay whenever they made themselves available to take work-related phone calls outside of normal working hours.
In 2018, then Québec Solidaire member Gabriel Nadeau-Dubois introduced Bill 1097 or the Right-to-Disconnect Act.
With people working harder and working longer hours, with emails at all times of day and night, Ontario looked at the issue a few years ago in a review of employment standards, but nothing was done, says Goodfellow.
Now, with the pandemic and so many people working from home, "there's a greater tendency for people to just keep working at all hours and not having a definitive end to their workday. And probably that's why the government has thought this isn't a good time to introduce something," she says.
Ottawa recently invited stakeholders to participate in an online consultation on the state of gig work in federally regulated sectors and a "right to disconnect".
Potential challenges to right-to-disconnect law
The goal itself is laudable, in trying to protect the mental health for all employees, and the federal government has been looking at it for a number of years, says Hyde.
"However, they've also recognized there's some widely perceived logical challenges in implementing it… But that's not saying that it can't be done."
The problem is the changing nature of work, he says.
"It seems relatively straightforward when employees work from a location that's distinct from their home, but it's a lot trickier when they actually do work from home."
In addition, many employees are working longer hours, says Hyde. "So the question now becomes: How do you shut off or disconnect when you're working from home?"
"Workplaces and workers increasingly follow their own rhythm outside the eight-hour mold. And this presents significant logistical challenges in implementing a meaningful right to disconnect."
That raises another question: Will employees buy into it?
"Let's say employee A disconnects and employee B decides to answer customer emails into the night. Practically speaking, the question then becomes: Who do you think is going to get the promotion?" he says. "Will it be completely endorsed by all? I certainly don't think so."
In addition, technology has made the world a lot smaller, with customers and clients expecting an almost immediate response – at any hour, particularly if they're in another time zone, says Hyde.
And the issue of enforcement is another challenge, he says.
"With a changing economy and more people seeking a flexible workweek, it means the enforcement can be extremely difficult; it's going to be impractical."
Another problem? How do you track after-hours activity when so many people are working from home?
"That brings up privacy concerns," says Hyde.
A right-to-disconnect policy would be tricky to put in place and to police, according to Ronald Minken, founder and managing principal at Minken Employment Lawyers, in talking to Canadian HR Reporter.
Takeaways for HR
Right now, Ontario's draft legislation states that it's mandatory to have a policy, but not what the policy has to say, says Goodfellow.
"My expectation is that it will not be a complete ban on such communications after a certain time of day, because that's not the reality of a lot of people's jobs and a lot of businesses."
Instead, the law might be more about employers stating, "We'll try not to send emails and things like this after a certain time of day," she says.
"Policies would want to have built into them the flexibility when something is urgent that maybe expected to deal with it."
It's also likely there will be similar exclusions to those seen for overtime, for example, when it comes to professions such as lawyers, doctors and registered accountants, says Goodfellow.
At this point, there's still time before the bill is passed.
"I wouldn't do anything until then. Because even then, it's providing that six-month rollout period for employers to implement their first policy. So I would recommend waiting until that just so that you can see whether there will be any additional guidelines or anything helpful in terms of concrete requirements that will be set out in the regulations," she says.
"[There is] no point going to the drawing board until a few months from now, when we actually find out more specifics."