Accommodating an employee's call to jury duty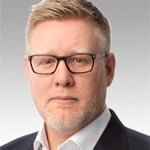 Question: What are an employer's legal obligations to an employee with jury duty?
Answer: An employer's obligations to an employee summoned for jury duty will typically be found in legislation and the contract of employment or a collective agreement.
Employment standards legislation will generally spell out the obligations of an employer to an employee who is summoned for jury duty. However, some jurisdictions address the issue in legislation specifically directed to juries. As the precise obligations imposed on an employer vary from jurisdiction to jurisdiction, it is necessary to refer to the relevant legislation to ascertain the applicable provisions. Most impose, at a minimum, a requirement for the employee to be given an unpaid leave for the duration of the jury duty.
In Nova Scotia, an employee must be given an unpaid leave of absence for jury duty. The employee is under an obligation to give as much notice as reasonably practical before taking the leave and may file a complaint if it is denied.
In British Columbia, the employer may not terminate or unilaterally change a condition of employment as a result of request for a leave from an employee "required to attend court as a juror." The employer is obligated to reinstate the employee as soon as the required leave ends in the same or a comparable position.
In the Northwest Territories, unpaid "court leave" must be provided for an employee summoned for selection or to serve on a jury. If paid leave is granted, the employee must pay jury fees to the employer if requested.
In Alberta, the Jury Act requires an employer to grant a sufficient leave of absence for the employee to serve as a juror when the employee is summoned to serve. It is also an offence for the employer to directly or indirectly threaten the employee's employment as a result of the employee's response to a jury summons or service.
Under the Ontario Juries Act, an employer must grant a paid or unpaid leave to an employee summoned for jury service. The leave must be sufficient to allow the employee to discharge her duties as a juror. The employer must also reinstate the employee to her original position or provide comparable work after the leave with at least equal pay and accrued benefits and seniority. An employer is liable for any loss sustained by its failure to comply with its obligations. In addition, it is an offence for the employer to terminate or threaten to terminate the employee or to impose or threaten to impose any penalty, financial or otherwise, because of the employee's response to a jury summons or service.
In addition to statutory obligations, an employment contract or collective agreement may contain provisions addressing jury duty, though they cannot contradict or diminish the employer's statutory obligations. Normally, any enforceable obligations arising from the parties' contractual obligations would supplement the statute, such as paid leave for jury duty and preserving or continuing the accrual of seniority.
Tim Mitchell is a partner with Armstrong Management Lawyers in Calgary who practices employment and labour law. He can be reached at [email protected].