Dealing with insubordination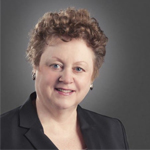 Question: How seriously should an employer treat an employee's refusal to take safety training? If the employee is well aware that it is a requirement, are additional warnings necessary or can the employer move to dismissal?
Answer: Employers have a general duty under occupational health and safety legislation to maintain a safe workplace, which includes an obligation to provide employees with proper safety training. Employers must ensure that work is done by competent employees who have the knowledge and training to perform their duties, and employers should not permit employees to engage in activities for which they are not properly trained.
Employees, therefore, have a corresponding duty to follow employer procedures regarding workplace safety, including participating in safety training that is relevant to the workplace and the employee's duties. If an employee refuses to complete required safety training, this may constitute insubordination, which can be treated as a disciplinable offence that can result in termination.
To determine the appropriate level of discipline for an employee who refuses to participate in safety training, it is important to consider the individual circumstances of the situation at hand. Depending on the seriousness of the situation, the employer may move straight to termination; however, in other situations, the employer may need to provide progressive discipline prior to termination.
Factors that could be relevant to the decision to warn or terminate include but are not limited to:
• The relevance of the training to the employer's workplace
• The relevance of the training to the employee's duties
• The reason or excuse for not participating in the safety training
• Whether the employee is negative, rude or disrespectful
• The employee's discipline history and whether progressive discipline has been used
• The number of opportunities the employer afforded the employee to comply with directions
• Whether the safety training has a disciplinary component.
Employers have a right to manage their business and any employee refusal to follow directions may result in termination. In the case of safety training, employers have a statutory mandate to provide safety training to employees, and, therefore, refusal to participate should be taken very seriously. A best practice for employers is to make clear to employees that failure to participate in safety training may result in discipline up to and including termination.
---
Leah Schatz is a partner with MLT Aikins LLP in Saskatoon. She can be reached at (306) 975-7144 or [email protected]