Changes around health insurance, fees, employment agreements could be 'onerous' for HR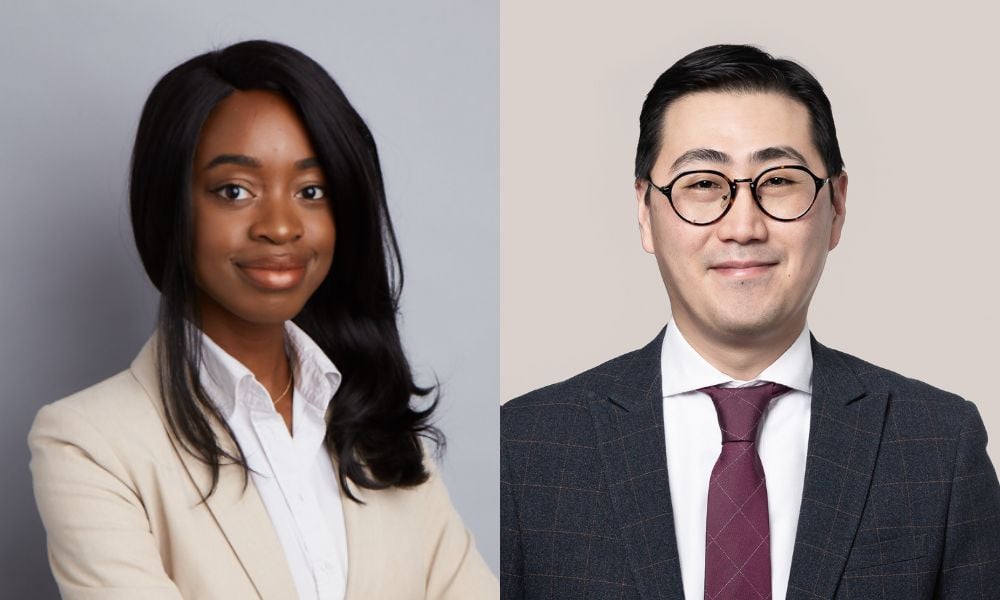 Canadian employers that have largely been compliant with the rules in employing foreign workers might not face too much disruption with new rules now in force from Ottawa.
But other employers could face additional costs, according to Mabel Kyei, associate at Miller Thomson in Toronto.
"There are health-care coverage costs for LMIA-based work permits; they now need to pay all applicable recruitment fees… there might also be the administrative cost, making sure that this information is available to the foreign national, and to make sure that now the employment contract is made and provided to each and every foreign worker… so there may be additional costs."
The new amendments to the Immigration and Refugee Protection Regulations took effect on Sept. 26. The 13 new amendments include measures to strengthen protections for temporary foreign workers (TFWs) and are meant to enhance the integrity of the TFW Program and the International Mobility Program (IMP), administered by Immigration, Refugees and Citizenship Canada (IRCC).
Read more: New rules for temporary foreign workers take effect
"The government is understanding that a lot of temporary foreign workers are not receiving the equal level of protections as Canadian citizens and Canadian permanent residents," says Danie Lee, associate at Fasken in Vancouver.
This is because they only have temporary status in Canada, so many are afraid of reporting non-compliant employers.
"They're afraid that they might lose their job and, therefore, they would need to leave Canada or to find a job elsewhere, and to find a job elsewhere, it could be challenging," he says, adding that many workers are also low-skilled and don't know their employment rights.
Employment rights
To that end, employers must now provide foreign workers with up-to-date information about their rights in Canada, on or before the first day of work.
It's a positive step and the onus on the employer is not that large, says Lee, as the government has set up a website that can be shared with the workers to provide that information.
"That helps a lot because prior to that, it would have been really challenging, depending on which jurisdiction the temporary foreign worker works — if they work in multiple provinces, then you might have to set up employment standard information from each province... But now, simply providing the website is much easier."
Ottawa has provided pamphlets about the rights of foreign workers in the hopes there'll be more informed about their rights, says Kyei.
"Some of them live in fear of being penalized by their employers or being deported by their employers, and [it's hoped] that with this information made available to them, this is less likely to occur."
Employment agreements
Another major change with the new rules applies to employers submitting a request for a Labour Market Impact Assessment (LMIA) or through the IMP, as they must now provide a signed copy of the employment agreement to the temporary foreign worker on or before the first day of work.
In both programs, the employment agreement must match the offer of employment.
"It's something that's been recommended in immigration previously, that all employers provide employment contracts, just so everyone's aware of the conditions of employment, the foreign worker is fully aware of the terms of their employment. But now, it's really been said concretely by the government to get on the same page," says Kyei.
Read more: Will immigration help Canada recover from the pandemic?
But some of the requirements will be onerous for the employer and HR, says Lee.
"Before, this was never a requirement… For large corporations where they have offices in both Canada and the U.S., they often send their employees from the U.S. to work in Canada on a short-term notice, and sometimes that could be for short projects or for short terms of employment, usually like a secondment arrangement, and now either an employment agreement or a common agreement will be required."
This may mean the employer has to hire an employment lawyer to review the contract, which could mean additional costs, he says.
"HR would have to spend a little bit more time in documenting that these new employment compliance obligations have been fulfilled," says Lee.
"Over time, that process can be quite efficient, but for a lot of small, midsize companies who only hire temporary foreign workers on a one-off basis, they may not be aware of the requirements and they can easily get themselves into a situation of being be found non-compliant within the requirements."
Fee collection
One of the 13 amendments also prohibits: employers from charging or recovering fees for the provision of services in relation to an LMIA; employer compliance fees; and fees related to recruitment. Employers must also ensure that any recruiters acting on their behalf do not charge or recover these fees.

Workers will continue to pay the fees related to temporary visas, temporary resident permits and work permits.
Many workers are paying enormous amounts to come to work in Canada, says Kyei.
"The government's outlined, specifically, what are recruitment fees, and that the foreign nationals should not be paying any of it. So, practically, employers will have to look at the recruiters that they're doing business with and make sure that they're not collecting any type of recruitment fees so that they can stay compliant. This may even result in them changing their business partners."
Read more: Are employers shirking responsibility in integrating foreign professionals?
There have been unethical employers who offer jobs to temporary foreign workers that are not genuine, says Lee.
"For that reason, they also asked the individual to pay for those application fees, so this is just a way to ensure that employers try be as ethical as possible to have a level playing field."
Health insurance
All TFWP employers must now obtain and pay for private health insurance that covers emergency medical care during the period for which the temporary foreign worker is not covered by their provincial or territorial health insurance system.
This only applies to the TFWP and LMIA-based work permits, but not the IMP, says Lee.
As for the cost, that depends on the specific jurisdiction where the employee will be working.
Some provinces may allow a person to apply for medical service immediately upon arrival in that province. Other provinces may require you to establish your residence and lived there for three months before you can apply, he says, and if that means covering a one-off incident, it won't mean a large amount.
"But imagine for many corporations who rely heavily on temporary foreign workers, then times that by 100 or a large number, that can be quite expensive over time."
LMIA changes
Employment and Social Development Canada now has the authority to suspend the processing of an LMIA request if the health or safety of a foreign worker would be put at risk if a work permit were issued. Ottawa can also make the suspension if there is reason to suspect an employer is non-compliant with several conditions, such as providing a workplace that is free of abuse or not complying with COVID-10-related conditions.
This means that if two companies are affiliated with each other, and one of the affiliates has an LMIA that's not approved, then the other affiliate would not be able to have their application processed, says Lee.
"It's a little bit unfair — there's so many large corporations who have different subsidiaries or entities, and just because they are related to each other, if their sister company is doing something like that, they will be punished for that."
Read more: Manitoba seeks feedback on immigration to deal with labour shortages
The problem has been that some smaller corporations, when faced with a problem, just create another company and apply for a new LMIA, he says.
"But for a lot of large corporations, a multinational corporation, they may be at risk there, in case one of their subsidiary companies or affiliate companies do something inappropriate… just because of lack of knowledge on the requirements."
Plus, if there is a complaint of non-compliance, then the employer's LMIA application will be put on hold.
"That means it could really affect businesses use of the LMIA program, if they can't utilize the program in a timely manner," says Lee.
Reprisals defined
Canadian employers were previously obligated to make reasonable efforts to provide temporary foreign workers with a workplace that's free of abuse. Under the new amendments, the definition of "abuse" has been updated to include a direct reference to "reprisal."
"Now, it's defined as any disciplinary measure, a demotion or dismissal, or any threat to take any of the measures mentioned above... that can be seen as a violation," says Kyei.
"This is the result of temporary foreign workers trying to report non-compliance or trying to get more information about possible non-compliance, and then the employer takes part in any type of reprisal behaviour, they could be in violation."
Read more: Is there 'systemic slavery' in Canada?
A reprisal can include an actual or threat of demotion, says Lee.
"That means if you're a manager right now, you might be demoted to a lower position. It doesn't have to be an actual demotion; it could be like a potential threat of being demoted if you make a complaint against your employer for non-compliance," he says.
"It also includes disciplinary measures; for example, asking you to go on leave or something along those lines, or having your action documented for your file that also includes disciplinary measures. And then, finally, being terminated from your employment for making a report against your employer."