'The employer demonstrated a complete lack of awareness as to what respectful behaviour would look like'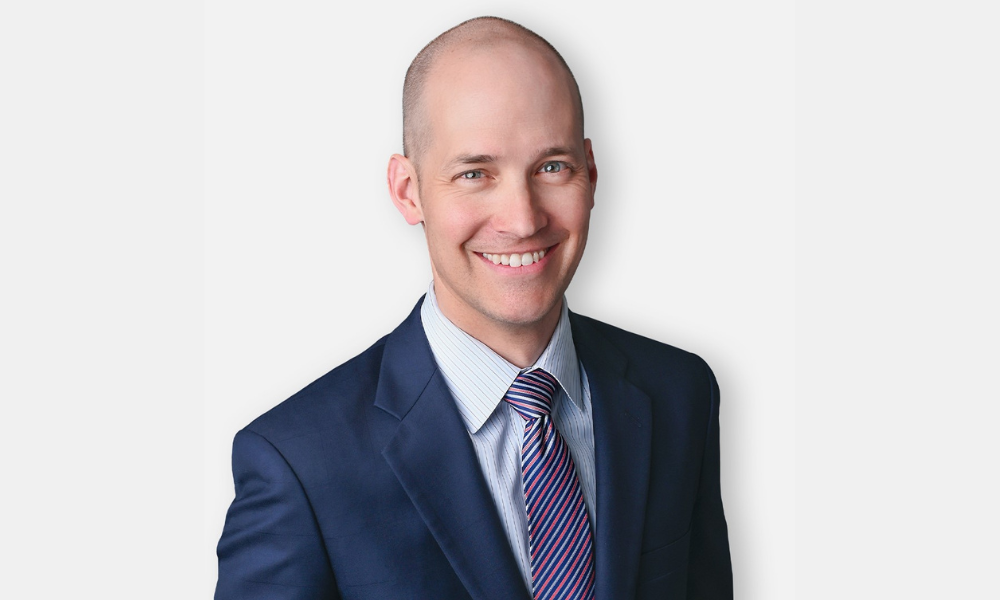 An Alberta employer must pay more than $58,000 for discrimination against a worker's disability and gender, the province's Human Rights Tribunal has ruled. It's a case where the employer not only didn't seem to care about discriminatory treatment, but it doubled down on its conduct through retaliatory behaviour following the worker's human rights complaint.
"The [employer] appeared to have no awareness that its approach and statements were not only inconsistent, disrespectful behaviour, but were hurtful allegations directed at the [worker's] character without any evidentiary foundation," says Dylan Snowdon, an employment and labour lawyer at Carbert Waite in Calgary.
"The employer demonstrated a complete lack of awareness as to what respectful behaviour would look like and to what kind of support would be needed from an evidentiary perspective to [defend against] the allegations."
Reprimanded by manager
EZ Motors is a family-owned car dealership and service company in Red Deer, Alta. In January 2017, it hired the worker as a journeyman mechanic.
The worker had both attention-deficient hyperactive disorder (ADHD) and post-traumatic stress disorder (PTSD). According to the worker, she disclosed these conditions in her interview and indicated that some of the coping mechanisms she used to help her focus were talking to herself and tapping.
The worker tried to explain how her disabilities impacted her brain and her need for medication and the coping mechanisms. However, the service manager advised her to "try learning how to live medication-free and take control of her life."
According to the worker, the service manager also sometimes told her to "stop making noise," or "stop misbehaving." She felt these statements were belittling of her attempts to cope with her mental disabilities, but management said that she needed to concentrate on work instead of "talking nonsense" and distracting co-workers.
The worker claimed that on one occasion, the service manager and a co-worker made a bet that her absence from work the previous day was due to her menstrual cycle.
On another occasion, the worker saw an online job ad for an additional mechanic that indicated a range of wages, the lowest of which was higher than what she earned.
The worker also claimed that the service manager referred to a picture of her daughter and her daughter's Black boyfriend with the "n-word." She talked to the dealership's co-owner about it, but the service manager denied using the word during his conversations with the worker. He alluded to using such language in phone conversations with friends, but said that the worker shouldn't listen to private conversations.
Read more: BC nanny who was 'virtual slave' awarded $50,000 for injury to dignity
Following the worker's complaint, the service manager threatened to make her sign papers saying she would not discuss working conditions with anybody.
The worker went on sick leave in June, supported by a medical note.
On June 23, EZ Motors provided the worker with notice so she could find another job while on sick leave. According to the worker, the service manager told her that when she came back from sick leave, she would have to "complete repairs on vehicles she screwed up on," after which the dealership would provide two weeks' notice.
Employer complaint followed human rights complaint
The worker filed a human rights complaint in August, alleging discrimination in employment from a poisoned work environment in relation to her mental disabilities, gender, and the use of racial slurs in the workplace.
One week after receiving notice of the complaint, EZ Motors made a complaint about the worker to her licensing body. It then responded to the human rights complaint by saying that the worker was facing possible cancellation of her journeyman mechanic license "due to a lack of knowledge and experience in the automotive industry."
The licensing body investigated and found no evidence to support the cancellation or suspension of the worker's certification.
The worker then filed a second complaint alleging that EZ Motors' complaint to her licensing body was retaliation.
Employer goes on offensive
EZ Motors denied discriminating against the worker, claiming that she had lied by not disclosing any information about her "mental condition" at her interview.
The dealership also said that it was supportive and tolerant of the worker, but it added that she kept reminding management about her "mental instability," leading them to believe that she was incapable of performing proper repairs on vehicles. It argued that it allowed the worker to attend her medical appointments, which was accommodation of her disability.
EZ Motors added that it was collecting information to prove that the worker had a history of making false allegations against other employers who fired her, although it offered no evidence on that point.
Read more: Bell employee fired in restructuring shortly after returning from medical leave awarded $120,000 for disability discrimination
The tribunal found that EZ Motors had little credibility, which isn't surprising given how the employer presented its defense, says Snowdon.
"[The worker] just had a single story that made sense – sometimes it didn't paint her in the best light, but it was consistent and aligned with the messaging that went back and forth between the employee and employer," he says. "Whereas the employer sought to paint themselves in what they thought was the best possible light, but then that backfired when they couldn't keep their story straight."
Disability, gender factors in adverse impacts
The tribunal found that the worker had the protected characteristics of gender and disability, and her termination was an adverse impact. It also found that the comments relating to the worker's medication and disability, along with the use of a racial epithet, created a poisoned work environment that also was an adverse impact.
In addition, the tribunal found that EZ Motors was aware of the worker's disability – her coping mechanisms were observable and the dealership's claim that she didn't advise of her disability wasn't credible. EZ Motors didn't allow the worker the opportunity to self-accommodate and instead "treated her in derogatory and demeaning fashion," said the tribunal in finding that the worker's disability and gender were factors in her adverse impacts.
The tribunal also found that EZ Motor's use of language such as "mental instability," accusing her of talking about "nonsense," and advising her to go off medication reflected a "complete lack of awareness of human rights obligations."
The tribunal found little credibility with the dealership's characterization of the worker as incompetent, as it wanted her to work on repairs for two weeks when she completed her medical leave before leaving.
As for the disparity in wages and the comments about the worker's menstrual cycle, these were elements related to the worker's gender that contributed to the poisoned work environment, said the tribunal.
In addition, the tribunal determined that the timing of the dealership's complaint to the licensing body and the lack of evidence indicated that it was retaliation for the original human rights complaint.
Injury to dignity
The tribunal determined that EZ Motors discriminated against the worker based on disability and gender. The dealership was ordered to pay the worker $30,000 in damages for injury to dignity from the discrimination, $20,000 for injury to dignity arising from the retaliation, and more than $8,000 in compensation for lost wages – 45 weeks' pay from her last day of employment to the date she secured comparable employment, minus earnings from two lower-paying jobs she had worked during that time.
This is a case where it seemed that the employer completely failed to understand its obligations for accommodation and avoiding discrimination, says Snowdon.
"The employee talking to herself and tapping on things [were] mechanisms used to manage her disability, and the employer calling it misbehaviour and telling her to stop seems to have failed the test of a duty to accommodate," he says. "The employer seemed to be implementing discipline – although it was pretty minor and was always just verbal discipline – where the employee's behaviour was consistent with the need for accommodating disability."
"Then the employee ultimately takes a leave of absence and is effectively terminated during the leave of absence with no explanation as to why," Snowdon adds. "It seems, again, that the employer lacked all awareness of its obligations under the [Alberta] Human Rights Act, and the appearance certainly is of termination as a result of having a disability."
Employer doubled down
The employer also dug itself a deeper hole by doubling down on its campaign against the worker, according to Snowdon.
"If [the comments in the workplace] had been the end of it, there was a human rights complaint about that, and the employer said, 'We completely didn't understand that was the disability', they likely still would have been found to breach their obligation but in a much smaller way," says Snowdon. "But then they escalated it – the employee takes a leave, they terminate in response to the leave, they make a false allegation to the licensing body in order to retaliate against that complaint."
"Their defense for the complaint was not that they had behaved properly, but to attack the complainant," Snowdon adds. "I don't think 'what-aboutism' is a particularly useful method of defense, particularly not when there's no evidentiary basis for those retaliatory and responding attacks."

In addition to the monetary damages, EZ Motors was ordered to have a management or owner representative attend a human rights workshop – an interesting outcome, as such an order more commonly comes out of a settlement in exchange for lower damages, says Snowdon.
The order could also be an observation of how much the employer went off the rails without guidance, he adds.
"EZ motors would do well with some trained human resources or possibly legal advice, but they seemed to evolve without any HR, and certainly without any legal counsel behind them."
See Euchner v. EZ Motors Ltd., 2022 AHRC 111.