Ontario case puts spotlight on 'wilful misconduct' and ESA entitlements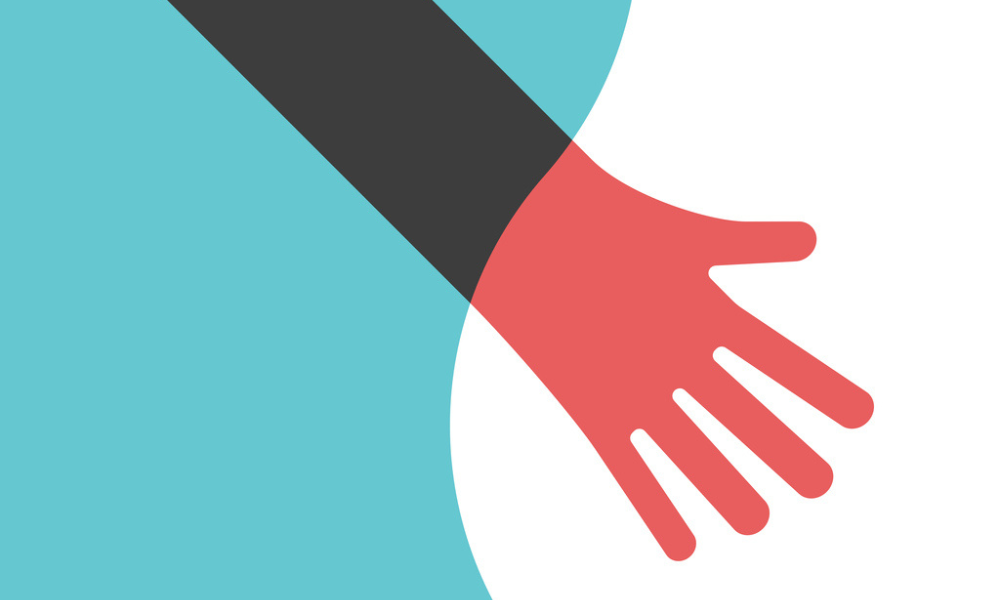 He was found guilty of sexual harassment — having slapped a female colleague on the buttocks — and terminated for cause, but an Ontario worker has also been awarded termination pay.
It's a case that doesn't bode well for employers, says Andrea York, a partner at Blakes in Toronto.
"I do think that [it] opens the floodgates to arguments that really egregious conduct, as it was in this case, still warrant payments of termination pay and severance pay under the statute."
Generally speaking, employers that dismiss someone with cause proceed on the basis that they do not have to pay anything, says Paul Willetts, a partner at Vey Willetts in Ottawa.
"And this case… we are looking at a situation or situations where an employer certainly could have cause… but still have a payment obligation under the Employment Standards Act [ESA]," he says.
"When we extrapolate that out, those payment obligations are not nothing. Under the ESA, you could have a situation… where you could be required to pay up to 34 weeks of wages — now that would be for a long-service employee, that's the maximum under the ESA — but, nonetheless, in the right circumstances, you could have misconduct that has to be dealt with, termination that the employer feels is necessary, and a pretty significant payment obligation coming hand in hand with that."
ESA entitlements
In Render v. ThyssenKrupp Elevator (Canada) Limited, Mark Render of ThyssenKrupp Elevator was terminated after being accused of sexual harassment. This followed an incident in 2013 in which the operations manager "slapped" the buttocks of a female colleague in a "joking environment."
Render then claimed wrongful dismissal, saying that there was no breakdown in the employment relationship after the incident, and that he was also entitled to benefits under Ontario's ESA.
Read more: How to draft 'for cause' termination provisions
And in the April 20, 2022 decision from the Court of Appeal for Ontario, Justice Kathryn Feldman agreed with the trial judge that there was no wrongful dismissal, but she did allow the appeal with respect to the ESA entitlement and costs.
Under section 55 of the act, employees are not entitled to notice of termination or termination pay if they are "guilty of wilful misconduct, disobedience or wilful neglect of duty that is not trivial and has not been condoned by the employer."
And Render's conduct did not "rise to the level of wilful misconduct" required, said Feldman:
"While the trial judge found that the touching was not accidental, he made no finding that the conduct was preplanned. Indeed, his findings with respect to the circumstances of the touching are consistent with the fact that the appellant's conduct was done in the heat of the moment in reaction to a slight. Although his conduct warranted dismissal for cause, it was not the type of conduct in the circumstances in which it occurred that was intended by the legislature to deprive an employee of his statutory benefits."
Understanding 'wilful misconduct'
The court refers back to a 2011 decision from the Ontario Superior Court, which says an employer must show that the misconduct was both deliberate and willful, and preplanned, says Willetts.
"The idea that it was deliberately willful, that is unsurprising, but this new requirement that it has to be preplanned, I think, creates difficulties for employers, and sets it at an even higher bar in terms of meeting that requirement," he says.
"I think it's fair to say [that] may require you to get into the person's head, effectively, to demonstrate that they had prior intent to commit an act… it's a very difficult standard to meet."
The 2022 decision also refers to Render acting "in the heat of the moment in reaction to a slight." But that could apply to situations, for example, where a worker steals money or commits a serious violent act in the workplace, without preplanning, says Willetts.
"Is that going to meet that requirement? [Just cause is] a difficult test to meet already, and it now seems like it's going to be even harder for employers that are looking at this."
Now, if an employer is looking at terminating employment for serious misconduct, and they want to demonstrate that it was willful, they may have to do further work upfront, more due diligence, to set the situation up properly, he says.
"It's going to be difficult to do, to meet that preplanning threshold and demonstrate why they shouldn't have to pay the individual anything, because that's the ultimate result."
Read more: Being specific on just cause for dismissal
The decision really focused on the preplanning nature of the conduct, "which we haven't really seen," says York.
"The statute itself refers to 'wilful misconduct,' which we've always thought of an intentional conduct or having a subjective intent. There hasn't been a lot of focus on whether that intention needs to be preplanned. But now, definitely, that'll be part of what we've seen employee counsel arguing, I think, going forward."
Unfortunately, there was no guidance from the court as to what degree of preplanning is required, she says.
"In this particular case, there was a finding that the conduct was not accidental. So, that's not going to be enough; we know that. So, it'll be more like a criminal law analysis, I suppose. They did refer to 'special intent,' akin to the criminal law. But it remains to be seen how much preplanning is required. Obviously, Mr. Render… I assume, didn't wake up that morning, planning this out as part of his day So it can't be that kind of preplanning; it's just the degree of preplanning that may be required is open for discussion at this stage."
But there is a silver lining to the decision, says York.
"It confirms that long service and a clean employment record won't necessarily insulate the employee from finding that there's just cause to terminate under the common law. And so that's a good news story, because the common law entitlements can be much greater than the statutory entitlements."