Tight labour market, high inflation and legislative changes put spotlight on labour relations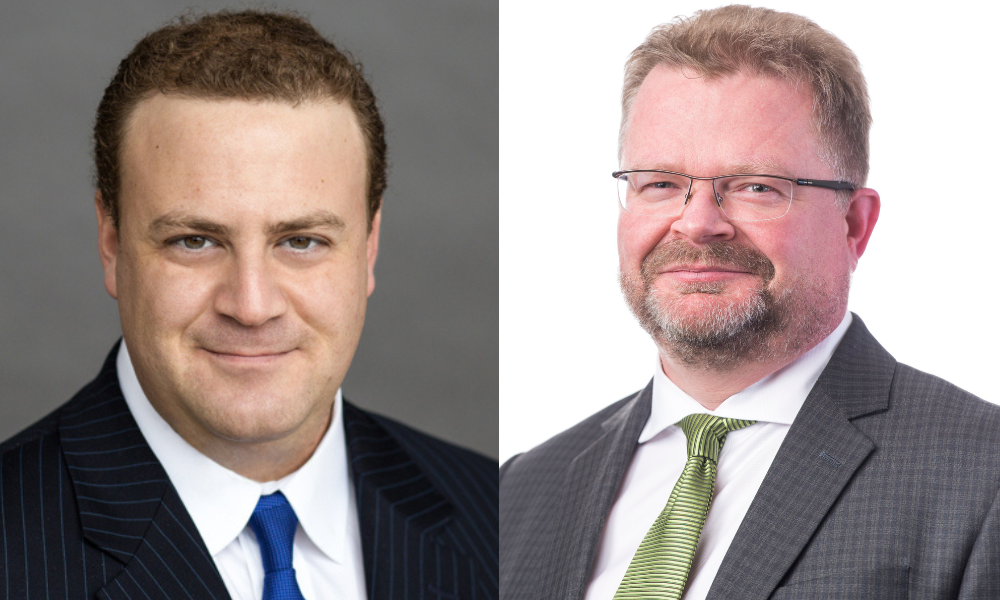 "It was a good day for the labour movement," says Stephen Shore, partner at Ogletree Deakins in Toronto, in talking about the Ontario government's recent decision to back down on controversial legislation.
Bill 28 faced resistance from the start, invoking the notwithstanding clause to prevent a strike before a strike happens, imposing severe fines on unions and their members, and unilaterally imposing a new collective agreement.
And after a two-day strike by the Canadian Union of Public Employees (CUPE) — along with unions from other provinces offering their support, plus strong objection from the public — the Doug Ford government agreed to repeal the Keeping Students in Class Act.
It was surprising how galvanized the trade union movement was around that particular group of workers and their dispute with the government, says Shore.
"And I know that unions, and those who attempt to increase the coverage of the union in society, certainly have an advertising tool coming out of it, to communicate with workers about the strength and power of unions."
What will be interesting to watch is whether this incident in Ontario "serves as a bellwether of future collective bargaining negotiations," he says, and if this wave of support leads to an increase in applications for certification at the Labour Board.
Compensation trends
With all of the uncertainty around COVID, the labour relations world has been busier overall, says Shore, and with the record inflation increases, it's obviously been a favourable time for unions to pull employers to bargaining tables.
However, with the tight job market, many employers have been actively looking to increase wage rates from a recruitment and retention perspective.
"More than anytime in the past, probably, decade, we've seen numbers in the annual wage increase percentages and collective agreements we're frankly not used to. And while that's certainly caused by the increased demands of the unions and their members, I think in a lot of cases too there were some employers who had a willingness that they probably didn't have in the past to entertain those types of increases to address their own labour market concerns."
Collective bargaining for any long-term agreement is quite speculative, says Greg Heywood, founding partner at Roper Greyell in Vancouver, "because unions are going to want to say, 'If I get a cost-of-living increase, that just means I'm treading water…' So they can rationalize a fairly high percentage increase in the wage demands, but we're not really seeing that in the settlements that have come out."
The settlements have been more modest in comparison to inflation, he says.
"There's some creative bargaining going on, where the wage rate for subsequent years can be adjusted based upon what the CPI does. So they're not exactly locking into fixed-percentage increases, there's a variable formula that they're negotiating because, really, it's any person's guess as to what's going to happen with inflation rates. So the bargaining in this time is very challenging for the parties."
Certification changes
Another area of interest is the switch to card-based certification in British Columbia, with more applications for unionization anticipated.
"That process has changed the ability for employers to mount any campaign. Employer free speech has been limited by fairly recent changes to the B.C. labour code," says Heywood.
"With the NDP having been in power for awhile and most likely to be re-elected with our new NDP leader, we're going to see a series of more labour-friendly amendments to the code, I fear, in B.C."
There's also been more unionizing activity in newer areas such as Starbucks locations across Canada. But what's interesting, especially in the United States, is the rise of individual unions, says Shore.
"You're not seeing your traditional, large, institutional unions behind these groups of employees… but groups of employees coming together in their own workplaces and creating their own in-house unions for that particular employer," he says.
"That itself is something that I think the institutional unions will need to weigh on… to the extent they can get a piece of that and ride that wave."
Takeaways for HR
Of course, the best protection against a union coming into your workplace is to be a good employer, says Heywood.
"In order to be a good employer, there's a whole tapestry of things that one must weave together — there has to be benefits, there has to be fairness in the workplace, there has to be a conflict-resolution mechanism too," he says.
"Unions get traction in workplaces not generally because of money, it's some other issue, with some perceived slights in vacation scheduling or allocation of overtime. Fairness issues that arise in the workplace tend to drive more union drives than anything else. It's not always about the money."
Union successes in the United States have trickled into Canada and caused a number of employers to look at their strategy, and ensure that their approach is up to date and robust, reflecting the demographic of their workforce, says Shore.
"I think a lot of messages that employers may have used a decade ago in communicating with their employees about the benefits of being union-free may need to be updated. I mean, a lot of employers talk very often to employees about voice and having a voice at work, and that becoming unionized, you're giving your voice to a third party and you're not able to, in the same way, speak on behalf of yourself.
"I'm not sure how much that resonates with, especially younger workers or younger generations in the workforce, who have all the voice they could possibly want on social media, on Tik Tok on Facebook, and have no problem getting their voice out into the public domain when they need to."
Instead, it's about innovating, and sophisticated employers keen to remain union-free are "dusting off" their communication and HR strategies, he says, "and ensuring that they continue to be an employer of choice by messaging, communicating with their employees in a way that's actually going to resonate, and isn't just what the playbook was a decade ago."