Is employee consent necessary?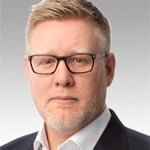 Question: Does an employer need to get consent from employees if it wants to implement a system (such as time cards or finger scanning) that tracks entrances and exits to and from the workplace?
Answer: An employer's right to track employees' arrival and departure from the workplace is generally regarded as reasonable. Even in unionized workplaces, it has been recognized that employers are entitled to confirm employees are attending work as scheduled for timekeeping, payroll and attendance management purposes and may implement tracking systems as a function of their management rights.
However, the enactment in recent years of legislation that governs the collection, use and disclosure of personal information has made implementation of employee tracking procedures somewhat trickier. Personal information is typically defined in the legislation very broadly, such as "'information about an identifiable individual." Information about the attendance of a particular employee falls within that definition.
The question whether consent is required to collect this information is determined in large part by the character of the employer. Different legislation applies to private versus public sector employers; federally-regulated versus provincially-regulated employers; and provincially-regulated employers operating in provinces with provincial information privacy legislation versus provincially-regulated employers operating in provinces without such legislation. Some statutes require consent; others impose different requirements.
Both Alberta and British Columbia have legislation governing the collection of personal information from employees in the provincially-regulated private sector. Both statutes allow employers to collect certain information from employees without consent in defined circumstances.
On the other hand, the federal private sector legislation, the Personal Information Protection and Electronic Documents Act (PIPEDA) does not permit the collection of personal information without consent. It does acknowledge that consent may be given in different ways, including implicitly. It also recognizes that the nature of the personal information at issue plays a role in determining how explicit consent must be in a given situation. PIPEDA applies to private sector employers in most provinces and employees of federally-regulated employers.
The first step in identifying a need for employee consent involves determining which statute governs the employment relationship. Applying that legislation to a given set of facts raises more complex issues.
Turner v. Telus Communications Inc. addressed the requirements for consent from employees under PIPEDA. An employer sought employees' voice samples as part of its implementation of a voice authentication system for reasons of security, efficiency and cost reduction. Several employees refused to provide the necessary samples, arguing the employer's demand breached their privacy rights under PIPEDA.
When the employees' complaint was first heard, the privacy commissioner's representative found that the information was clearly personal information but its collection by the employer was reasonable. More controversially, she found the employer had met PIPEDA's requirements for consent despite the fact that the complaining employees had consistently refused consent. The employees were required to provide work-related information to their employer and the employer was not required to provide a substitute system for those who objected to the voice authentication system.
On appeal, the Federal Court held that there had been no consent but the circumstances fell with PIPEDA's exceptions to the consent requirement.
On further appeal, the Federal Court of Appeal determined there was neither consent nor circumstances falling within the statutory exceptions. However, the court concluded the employer should not to be prevented from adopting a system to which a vast majority of employees had consented by the dissent of a small minority. It refused to decide whether the employer's management rights allowed it to discipline employees who refused to submit voice samples or whether, under the terms of a collective agreement, consent could be given by a trade union on an individual employee's behalf. In the court's view, these were not information privacy issues.
The history of this case suggests the practical implications of PIPEDA are not clear even to those who administer the act.
Legislation relieving employers of the need to seek consent is no more assertable in its application. In particular, the difficulties in relying on this legislation to implement an attendance monitoring system without consent are shown in Empire Ballroom (1208558 Alberta Ltd.).
Empire Ballroom was decided under Alberta's Personal Information Protection Act (PIPA), which defines "personal employee information," collectable without consent, as meaning: "in respect of an individual who is a potential, current or former employee of an organization, personal information reasonably required by the organization for the purposes of (i) establishing, managing or terminating an employment or volunteer work relationship, or (ii) managing a post-employment or post-volunteer work relationship between the organization and the individual, but (not including) personal information about the individual that is unrelated to that relationship". B.C.'s definition of "employee personal information" is similar.
Empire Ballroom addressed the non-consensual implementation of a biometric sign-in system, which translated a thumb scan into a number that represented the unique features of the scan. An employee refused to submit to the scan, claiming it breached PIPA; the employer countered that the data collected was "personal employee information" that could be collected without the employee's consent. This required the employer to establish that the information was collected solely for the purposes of managing the employment relationship, it was reasonable to collect the information for that purpose and reasonable notification of the intended collection and its purposes had been given beforehand. The employer succeeded in establishing most of these.
The Office of the Privacy Commissioner accepted that attendance and payroll were typical aspects of managing employees; the personal information associated with the numeric identifier — the employee's name, address, telephone number, social insurance number, pay rate, shift times, and security level — was all related to managing the employment relationship; the information was reasonably required to counter abuses of the previous time card system; the scanning system improved accuracy, efficiency and security and eliminated cumbersome paper tracking; the information was not collected for any purpose other than attendance management and payroll; notice had been provided prior to implementation of the system; the numeric identifier was personal information that was considerably less intrusive than retention of the biometric itself and could not be used for other purposes; and the employee's thumbprint could not have been reconstructed or reproduced from the numeric identifier.
However, despite these findings, collection without consent was not permissible — the employer had not provided appropriate notification because its explanation left the employee with the impression it was a visual image of her thumbprint that was being collected and stored. The employer had an obligation to reveal the precise nature of the personal information being collected if it wished to dispense with employee consent.
Where the employer failed to satisfy the statutory requirements was in providing notice through employee newsletters that might not have been read by everyone. Ideally, the notice should have been provided in proximity to the collection and directly to each individual employee. It was also deficient in failing to set out the employer's authority for implementing the collection.
The issues involved in implementing an attendance tracking system are not straightforward under any of the information privacy regimes. In all cases, employers would be wise to implement systems that are not overly intrusive — such as numerical representations of thumb scans versus thumb prints — provide clear and careful explanations of the information collected and the employer's need for and intended use of that information; ensure information collected is used only for its identified purpose; ensure that the information is properly secured and protected from improper access and disclosure; and observe any other applicable statutory conditions.
Consent is not the only issue that may face an employer wishing to implement attendance monitoring. In unionized workplaces, attendance tracking systems have been challenged with varying degrees of success. In such cases, individual employee consent may not be sufficient to avoid a challenge.
In IKO Industries Ltd. v. U.S.W.A., Local 8580, an Ontario arbitrator recognized the employer's entitlement to monitor attendance but disapproved of its method, a finger scanning system similar to that in Empire Ballroom. The arbitrator found the invasion of privacy outweighed the employer's justification for the system. However, arbitrators disagreed with that conclusion in Canada Safeway Ltd. v. U.F.C.W., Local 401 (replacement of time clock and punch card system with a hand scanning device).
Finally, it should be noted that human rights concerns may also be an issue. In 407 ETR Concession Co. v. CAW-Canada, Local 414, an employer's use of a biometric scanner was found to have discriminated against employees on the basis of creed. The employer had failed to accommodate their religious beliefs by refusing to allow them to record attendance with a swipe card and password instead of the biometric scan.
For more information see:
• AFG Industries Ltd. v. U.S.W.A., Local 295G, 1999 CarswellOnt 2406 (Ont. Arb.).
• Turner v. Telus Communications Inc., 2005 CarswellNat 3954 (F.C.), affd. 2007 CarswellNat 172 (F.C.A.).
• Empire Ballroom (1208558 Alberta Ltd.), Investigation Report P2008-IR-005 (Alta. Office of the Privacy Comm.).
• IKO Industries Ltd. v. U.S.W.A., Local 8580, 2005 CarswellOnt 3690 (Ont. Arb.).
• Canada Safeway Ltd. v. U.F.C.W., Local 401, 2005 CarswellAlta 2088 (Alta. Arb.).
• 407 ETR Concession Co. v. CAW-Canada, Local 414, 2007 CarswellOnt 422 (Ont. Arb.).
Tim Mitchell practices management-side labour and employment law at Norton Rose Fulbright's Calgary office. He can be reached at (403) 267-8225 or [email protected]