Series of meetings, reviews and warnings enough of an opportunity for worker to improve before he was fired for cause: adjudicator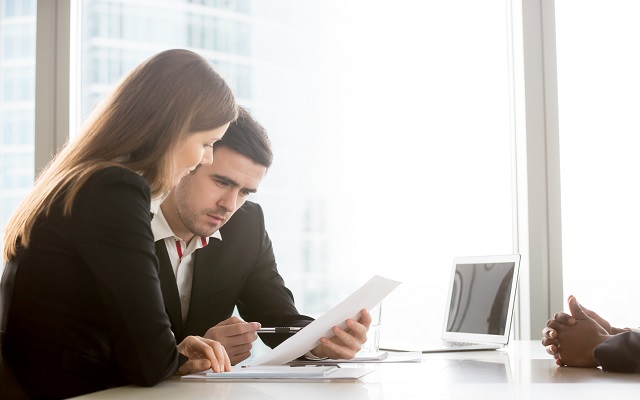 A worker who claimed he was unjustly dismissed was given plenty of opportunities to improve and his employer had just cause to fire him, an adjudicator has ruled.
Ryan Bott was employed as a planner for Shaw Cablesystems. Part of his employment contract included terms related to Shaw's "values of integrity, teamwork, balance, loyalty, customer focus, positive 'can-do' attitude, and accountability."
In early 2015 Bott applied for and was offered a new project manager position. The new role involved meeting timelines and staying on budget with projects. However, soon management had concerns about Bott's job performance. By the end of Bott's first year in the position, there were gaps in his communication, project milestones were being missed, and many felt he wasn't being collaborative. When milestones were missed, construction was delayed and rushed. The plant operations supervisor and his construction team tried to work with Bott on the schedules, but were often frustrated with his tardiness and negativity.
Bott was working on side projects at the time that contributed to him falling behind, so his supervisor told him to stop doing them. However, Bott suggested that a second project manager be hired, pointing to another office that had two. His supervisor responded that their work wasn't comparable.
In February 2017, Bott's supervisor gave him a verbal warning after Bott failed to include the construction team in a project award meeting despite the fact that the director ordered everyone involved to be present. Bott later acknowledged the construction team should have been included, but the omission was a "joint mistake with shared accountability" — he believed his supervisor was partially responsible.
In late March 2017, the plant operations supervisor emailed Bott with feedback on escalation of tight time frames, Bott pushing back on directives and not being accountable for work orders that were left too long. In addition, Bott was causing problems by sometimes doing things his own way rather than suggested lower-cost ways.
Bott also met with his supervisor about his most critical performance measures. The supervisor told him that, if his performance didn't improve, his career would be in jeopardy. Bott made an initial effort to improve his communication and the other issues, but it wasn't sustained and his performance soon fell off again. He also didn't reach out to others for feedback, although his supervisor had asked him to do so.
Poor performance review
A mid-year performance review in spring 2017 rated Bott as "below expectations" — a rating that only about four per cent of Shaw employees had. The supervisor outlined expectations for improvement in certain areas. Following the review, the supervisor met with Bott weekly to review his projects.
Shaw management felt it was unacceptable for Bott not to follow the company's values as outlined in the terms of employment and Bott was often negative and confrontational. They held meetings with him in June 2017 and issued him a written warning on July 5 related to communicating with his supervisor, the construction team and other "key stakeholders." The warning stated that it was "imperative" to let people know about any challenges he was having with the schedule.
Eventually, Bott's performance began impacting Shaw's reputation, revenue stream, customers, and teams. He continued to work on about 10 side projects and his supervisor again told him to get rid of them and focus on the priority projects. He was given a final warning on Aug. 3 following an overdue invoice Bott had dropped off to his supervisor and missed meetings. The warning included expectations that he would manage projects, communicate in a timely manner, manage contractors and focus on project stakeholders. The final warning included a two-day unpaid suspension.
Bott explained that his workload was too high and that he was doing everything he could to keep things on track. He felt another project manager was needed to relieve the pressure as he had to work overtime to prepare for an upcoming vacation. He also noted that the planning team had lost four people, which caused challenges for training and getting things done.
When Bott's performance didn't improve, Shaw terminated his employment. Bott claimed unjust dismissal under the Canada Labour Code, asserting that he should have been given more time to improve his performance and that the company should have established a performance plan.
The adjudicator noted that the responsibilities of the project manager position included "managing multiple projects from concept through to completion." However, the evidence showed that Bott was regularly deficient in this area and projects were falling behind. He was also tasked with building and managing relationships with internal and external stakeholders, but his communication skills were lacking as well. Bott was seen as stubborn and resistant to directives from his supervisor, and he also rejected ways of doing things more inexpensively.
Worker blamed others
The adjudicator found that Bott usually "looked to others as the cause of his poor performance and not to himself."
"Whether it was the lack of a second project manager, his delegate while on vacation, or the removal of senior planners, Mr. Bott blamed others for his shortcomings," said the adjudicator. "He said the reason for his mistakes was due to the number of projects for which he was responsible" — despite the fact that others met their targets with a similar or greater number of projects. This demonstrated a lack of accountability, which was another element of the project manager position, the adjudicator said.
The adjudicator also found that Shaw made it clear to Bott that his performance issues were a problem and provided several instances where he was told it must improve — he was given multiple reprimands and warnings and there were meetings outlining areas of concern. Usually, Bott would initially improve, but then things would tail off. By the time he received a final warning letter and two-day suspension on Aug. 3, 2017, Bott should have been aware that his employment was in danger.
"It is clear that the company applied the progressive discipline approach to Mr. Bott's performance," said the adjudicator. "They gave him a verbal reprimand, a written warning, a two-day suspension letter as a final warning, and only then did they terminate his employment."
The adjudicator determined that there was "overwhelming evidence" that Shaw had just cause to terminate Bott's employment and dismissed the unjust dismissal complaint.
For more information, see:
• Bott v. Shaw Cablesystems Ltd. (July 3, 2019), Doc. YM2707-11296, R. Gunn – Adj. (Can. Lab. Code Adj.).