But father also disregarded his own safety before serious accident at son's company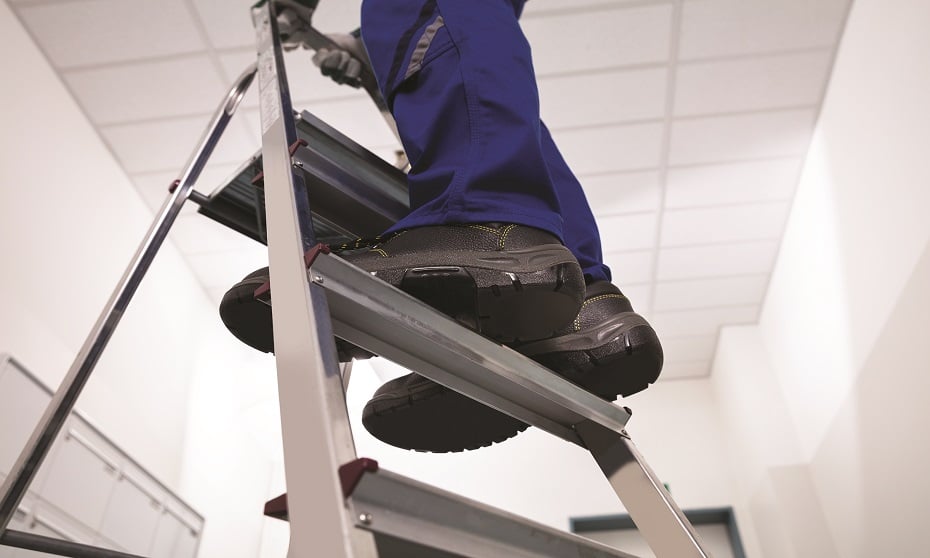 A British Columbia worker's catastrophic injury during renovations was the product of both the site owner's failure to properly supervise him and the worker's failure to consider his own safety, the B.C. Supreme Court has determined.
Sam Kwon Woo, 71, was a property developer and general contractor in his native South Korea before coming to Canada with his family. When he arrived, he started up a sole proprietorship called Sam's Construction performing work on home and small business renovation projects.
Sam's son Stefan often helped him out with his business. By 2013, Sam was starting to think about retirement and started winding down his business. They formed a new company called Incircle Business Development, of which Stefan was the sole shareholder and Sam was the sole director mainly be-cause Stefan was an undischarged bankrupt at the time.
Stefan was also involved in a catering business called Crème De La Crumb. Stefan met the owners in 2010 and secured a lease to help them open a storefront café, after which he became an unofficial partner in the business.
Stefan wasn't a director or shareholder in Crème, but he received half of the profits and had the title of director of business development.
Crème renovated five store-front locations from 2012 to 2015. Stefan was in charge of the construction, with first Sam's Construction doing work and then Incircle. Sam was mostly retired by this point, but he continued to assist Stefan on an unpaid basis.
In late 2014, Crème purchased a location for a café that required extensive renovation, of which Stefan was once again in charge. Crème hired Incircle to perform all the construction work. In January 2015, Stefan replaced his father as the director of Incircle.
On Feb. 17, 2015, Sam was installing diffusers — vents for distributing air from the heating, ventilation and air condition sys-tem — in the ceiling. The process involved inserting the 24- to-36-inch-long diffusers into slots in the ceiling and attaching them with screws. Sam was using an eight-foot A-frame aluminum ladder to reach the ceiling.
Sam first installed diffusers in a ceiling that was nine feet high. Stefan would hand Sam the diffusers and hold the ladder while Sam held the diffuser in place with one hand and used a screw gun in the other.
After the first few diffusers were installed, Stefan left and Sam continued to do the work on his own. He moved to a section with ceilings more than 11 feet high, but he continued to use the eight-foot ladder — even though a 10-foot ladder was available.
As a result, Sam had to stand on the second rung from the top of the ladder.
While Sam was installing a diffuser in the higher ceiling, he lost his balance and fell. He suffered a traumatic brain injury that left him in a vegetative state requiring around-the-clock care. He spent six months in the hospital and underwent several surgeries before being moved to residential care facilities.
WorkSafeBC investigation
WorkSafeBC, the province's workers' compensation and safety body, conducted an investigation into the accident. Crème told the investigator that it didn't have a formal health and safety program in place, although it had a number of safe work procedures and training for employees.
However, these procedures were for safety issues relating to the operation of a café, not working on a construction site. In addition, there was no written contract for the construction work, just a verbal agreement between Incircle and Crème.
The investigation found no particular hazards on the site and a screw partially inserted into the ceiling beside the diffuser Sam had been installing when he fell — suggesting Sam lost his balance while trying to install the diffuser.
WorkSafeBC determined that Sam was a "sole, active principal of a limited company and the company was not registered with WorkSafeBC, therefore he is not considered a worker."
It also said there didn't appear to be any safety violations that contributed to the incident and Stefan was onsite as a representative of Crème, so it ended the investigation.
Sam's family consulted a professional engineer, who prepared a report stating that the ladder Sam used wasn't tall enough to install the diffusers in the 11-foot ceiling based on guidelines published by the Canadian Centre for Occupational Health and Safety (CCOHS). WorkSafeBC required three points of contact to safely use a ladder and using the eight-foot ladder meant Sam would have only been in contact with his feet while using both hands to hold the diffuser and screw in the screws. With the 10-foot ladder, he would have been able to reach down far enough with his hand for a third point of contact, the report concluded.
Sam, through his wife, sued for damages against Crème under the B.C. Occupiers Liability Act (OLA), which imposes a duty of care on "an occupier of premises" to ensure that anyone on the premises is "reasonably safe in using the premises."
This duty of care under the OLA applies to the condition of the premises, activities on the premises and the "conduct of third parties on the premises." The OLA also states that, in the case of independent contractors, "an occupier has no duty of care to a person in respect of risks willingly assumed by that person."
Sam's wife argued that Stefan was "at all times acting as principal and/or agent of Crème when overseeing the construction work" and, therefore, Crème owed the duty of care. In addition, because of Stefan's involvement with Incircle, the company wasn't an independent contractor, argued Sam's family.
In Woo v. Crème De La Crumb Bakeshop & Catering Ltd., 2019 BCSC 1752 (B.C. S.C.), the court found that Incircle was Stefan's company. Though his father was initially named sole director, this was only because of Stefan's bankruptcy issues and Stefan later did become director.
As for the accident, there was no evidence there was any hazard — such as a slippery floor or damage to the ladder — that would have caused the ladder to slip. It was likely Sam lost his balance and was unable to catch himself.
No independent contractor relationship
The court agreed that Stefan was carrying out the construction work in his capacity as an owner and partner in Crème, rather than as an independent contractor. His role with Crème included arranging and overseeing construction work and Incircle was "merely the vehicle" by which he carried out that role.
All indications were that, during renovations, Stefan was the "key onsite liaison" to ensure things were built properly, said the court.
While Crème and Incircle were distinct legal entities, there was no evidence of an arm's-length relationship between them and there was no written contract for any of the construction work done at Crème locations.
This was important in relation to the B.C. Workers' Compensation Act, which stipulates that "where there is no written con-tract between an owner and a contractor, the owner is deemed to be the prime contractor," said the court.
Crème was the occupier of the premises under the OLA and neither Incircle nor Sam Woo were independent contractors, said the court. The court also agreed with the engineer's report that the eight-foot ladder was unsafe for installing the diffusers in the 11-foot ceiling.
In addition, there was no meaningful supervision of Sam while he carried out the work and Crème didn't pay any attention to the activity to ensure it was reasonably safe. As a result, Crème breached the duty of care it owed Sam Woo.
"Viewed objectively, the concept of a worker standing on the second or third rung from the top of a sloped step ladder, five or six feet above the floor, using both hands to hold and attach a diffuser into the ceiling with no ability to reach out and grab anything to stabilize himself is manifestly unsafe and unreasonable," said the court, adding that had Stefan, representing Crème on the worksite, provided any reasonable supervision, he could have recognized that the ladder Sam was using was inappropriate and dangerous.
However, the court noted that Sam Woo was an experienced contractor and, even though he was working under Stefan's supervision on the worksite, his son wouldn't instruct his father on how to do his work.
This meant Sam chose the lad-der and opted to stick with it for the higher ceiling, even though a taller ladder was available. Sam failed to assess the risk and "demonstrated a significant regard for his own safety," making him equally at fault for his injuries as Crème was.
The court awarded $175,000 in non-pecuniary damages to help make Sam Woo's life more bear-able and provide additional care he needed; $100,000 to Sam's wife and $50,000 to his daughter for the greater-than-normal amount of care they had to provide Sam; and $15,000 in special damages for extra expenses involved in Sam's care.
However, Crème was only ordered to pay half of the $340,000 total due to the shared liability be-tween itself and the injured worker himself.