2 Ontario decisions provide takeaways for employers on reasonableness of policies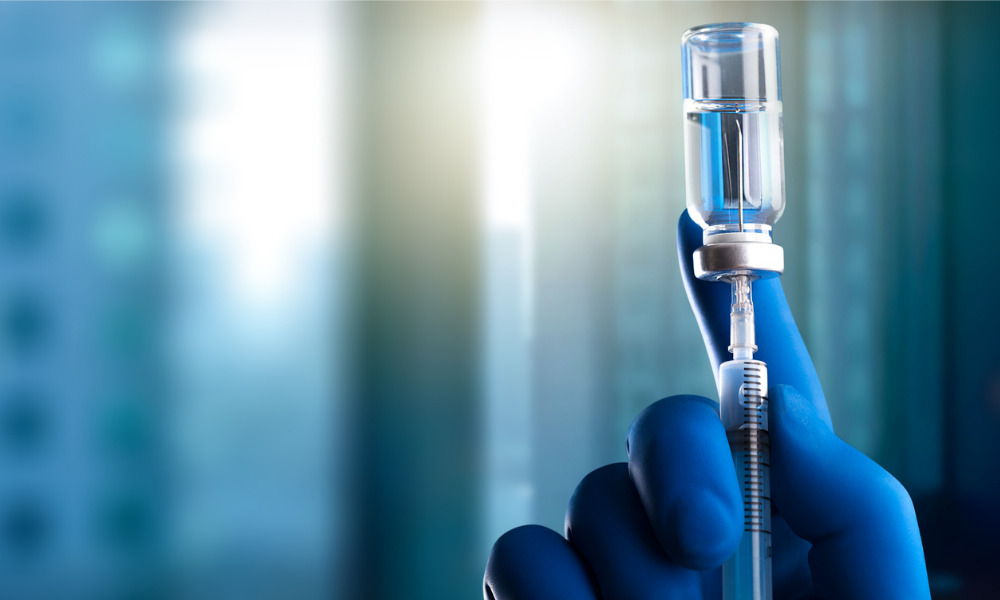 There has been plenty of discussion when it comes to vaccine mandates, as employers looking to keep workers safe roll out mandatory policies.
But what's still uncertain is how well these will stand up in court and arbitration. Two recent Ontario decisions in the labour relations space provide some insights – and hopefully takeaways for employers.
"In terms of predictability in the workplace, these are times that are probably the least predictable that we've ever seen. Prior to COVID, everybody was sort of clear on what the human rights landscape looked like, and the whole area of wrongful dismissal and constructive dismissal; I think there was a fair bit of clarity. But when it comes to COVID and testing and vaccines, this is all new," says Irv Kleiner, a partner in the Employment & Labour Group at Torkin Manes in Toronto.
"In many respects, a lot of the issues that we're dealing with now are issues that have arisen because of the science, and people's willingness or unwillingness to accept the scientific findings."
It's very clear that arbitrators are taking the health and safety of the group, the interests of the collective, over the individual, very seriously in analyzing these cases, says Sara Parchello, a partner at Bennett Jones in Toronto.
"That's, I think, a principle that we pull from most of the cases that we've looked at… there's a shift toward understanding these greater occupational and safety rights over individual rights."
A review of recent arbitration awards shows mixed results for employers, finds Brittany Taylor of Rudner Law.
2 decisions differ on vaccine mandates
In Union Food and Commercial Workers Union, Canada, Local 333 and Paragon Protection Limited, arbitrator Fred von Veh dismissed the union's grievance concerning the company's policy requiring all employees to be vaccinated, apart from valid exemptions.
The policy is "reasonable, enforceable and compliant" with both human rights legislation and health and safety legislation, he said, and "strikes a balance" between respecting the rights of workers who do not want to be vaccinated and respecting a safe workplace for staff and clients.
But in Electrical Safety Authority and Power Workers Union, arbitrator John Stout decided that the vaccination policy was unreasonable and unnecessary.
"I have no evidence that [company] concerns have manifested themselves in any actual problems in the workplace that cannot be reasonably addressed under a policy that provides for a combined vaccination or testing regime or other reasonable means. At this point, the ESA has legitimate concerns but those concerns do not at this point justify imposing mandatory vaccination regime with threats of discipline or discharge."
While high-risk workplaces may justify mandatory vaccination policies, he said, "in workplace settings where employees can work remotely and where there is no specific problem or significant risk of an outbreak presented, or of any significant interference with the employer's operations, then a reasonable, less intrusive alternative policy may be in order."
In the ESA decision, Stout is very clear about this being highly contextual for the workplace, says Parchello.
"He is indicating that the employer might have moved too quickly and they didn't involve the joint health and safety committee."
The arbitrator basically says the employer has done a good job at making sure the workplace has stayed healthy, but there's no real explanation as to how a vaccine mandate is going to advance its interest, she says.
"Most people [at ESA] are working remotely, they're able to perform their jobs remotely, there's been no outbreaks, there's only been two people who have been diagnosed with COVID, and that was not brought into the workplace. So [he's saying] 'Employer, you've failed to establish why, other than bringing people back… you have this shift in policy.'"
"Like, why was it OK for you to have a voluntary disclosure and testing regime and then suddenly shift to people have to be vaccinated or they're going to be terminated? I think that's the piece of this where the employer had a hard time showing the reasonableness of its decision."
It's almost like a drug and alcohol policy, where employers must identify the risks and how such a policy will address them, says Parchello.
"It's not going to be good enough for an employer to mandate, especially in a bargaining unit… this kind of policy where you haven't identified the necessity of it. Because, otherwise, there's concern that it's overreaching."
In Blake v University Health Network, both the union and non-union employees disputing the validity of UHN's vaccination policy and sought an injunction to preserve the employment of those employees who did not meet the vaccination requirement. The injunction was denied.
In the ESA case, Stout sends out a stern warning, says Kleiner.
"He basically says, 'Look, there's no doubt that vaccinations have made a difference. And… even though I'm rejecting the employer's mandatory vaccination policy, this award should not be regarded as an award that should be celebrated. The only thing I'm not doing in this award is I'm not going to find that the mandatory vaccination policy was reasonable in these particular circumstances.'"
Both cases indicate that it's really going to be the circumstances or the context within which the policies are established that are going to determine whether they should be upheld or not, he says.
In ESA, for example, the bargaining unit of 400 had only two people infected with COVID.
"Stout says: 'Why do you need us? Why do you need mandatory vaccination? That's hitting a nail with a sledgehammer,'" says Kleiner, referring to similar cases where employers have tried to introduce cameras into the workplace and the unions filed a grievance saying it's an unreasonable policy.
"The employer would always have to support its position by indicating that there was a problem that had to be addressed, [such as a] high rate of theft, a lot of pilferage. They couldn't just put cameras into the workplace arbitrarily and say, 'We're doing it to be pre-emptive.' Before an arbitrator would accept that as a reasonable policy, the employer had to establish that there was a need that had to be addressed."
Canadian HR Reporter recently spoke with Neena Gupta, a labour lawyer at Gowlings in Waterloo, Ont., for answers to questions about mandatory vaccinations and the workplace.