Life may be easier for employers with alterations around overtime pay, mass dismissals, pay deductions and union dues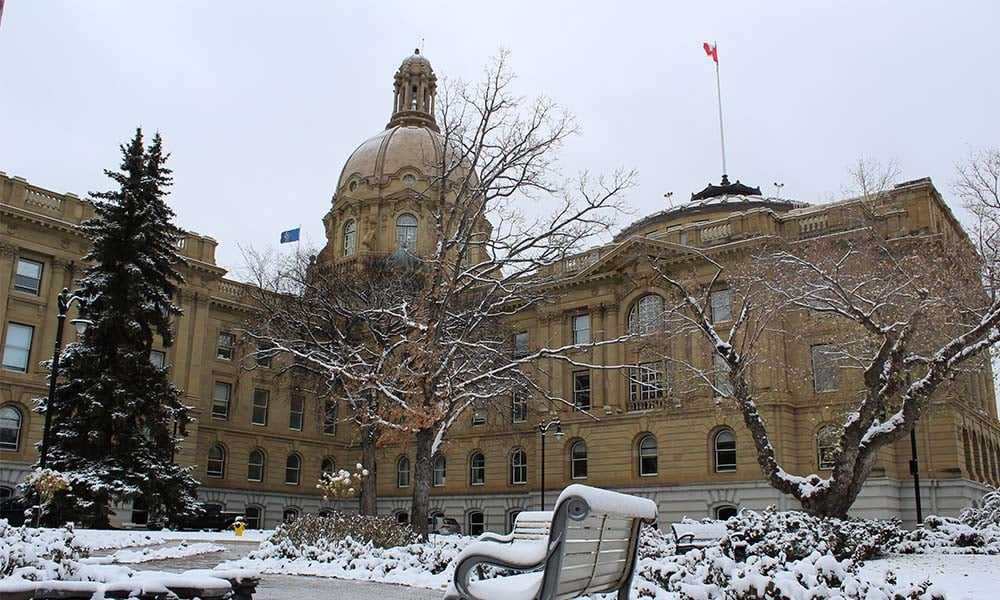 In an effort to alleviate some of the burden for employers in Alberta, the United Conservative Party (UCP) government promised to cut red tape and provide businesses with breathing room in a province that has been wracked by an economic downturn in the oilpatch and the COVID-19 pandemic.
With the introduction of the Restoring Balance in Alberta's Workplaces Act, a wide series of adjustments was enacted in July and November.
"Our government was elected on the promise of supporting employee choice and to bring balance back to Alberta's labour laws," says Jason Copping, Alberta's minister of labour and immigration.
The new measures include changes to overtime rules, termination pay and layoff timelines, in addition to clarification around union certification and transparency about where union dues are allocated.
For employers, the alterations to the Employment Standards Code will be a welcome change.
"Overall, these changes are favourable for employers and they provide much more flexibility for an employer to manage its workforce," says Shaun Parker, associate lawyer in the employment and labour group at Osler in Calgary.
Overtime modifications
For HR departments, the payroll functions will see the widest and broadest modifications.
"If I am an HR professional, the first thing I want to think about for Bill 32 is probably around the payroll stuff," says Stephen Shore, a partner at Ogletree Deakins in Toronto.
In particular, many organizations are excited about the hours of work averaging arrangement, he says, meaning work hours can be averaged over a certain number of weeks and, as long as daily and weekly average hours fall below a certain limit, there's no overtime payable.
The other big change is that employee consent is no longer required, says Parker. In the past, employees had to agree to overtime averaging arrangements and there was a set limit on how long they could last; now, employers can unilaterally impose arrangements on workers by giving two weeks' notice and the arrangements can last indefinitely.
"These agreements no longer expire whereas under the previous iteration of the legislation, they had to be renewed every two years. And again, you'd have to go through the consent process," he says.
The new regime "allows employers to schedule more hours in a day without the requirement to pay overtime pay, as long as the average weekly hours over the course of the averaging period does not exceed 44 hours," according to Birch Miller, a partner at Blakes in Calgary.
"To give you an example of that, if you have a 10-week averaging period and certain days you're scheduling up to 12 hours a day for employees to work, as long as when you average out the number of hours in each week over that 10-week period it does not exceed 44 hours, you won't need to pay overtime pay."
'Profound' changes to union rules
At unionized workplaces, some of the new rules are quite profound and impactful, says Shore.
"In a quite a bold way — and perhaps not surprisingly, knowing that this is Alberta and a conservative government — we're seeing legislation which we're just not familiar with in Canada around things like union transparency, unions having to provide their financial statements, employees having to opt in rather than opt out."
The presumption is that employees will not be paying dues toward the political and advocacy causes of unions, he says.
"The portion of the money that an employee pays in a union doesn't go directly to their representation; an employee will only pay if they choose to. These are issues which have been bubbling in Canada for many years."
But for those employees who opt out of supporting their union's political positions, this might not be resolved by the Bill 32 legislation alone, says Shore.
"Employees have to opt in to pay that portion that goes to political causes, which very well may be the subject of a challenge by the unions in the courts down the road."
Consent and pay deductions
Consent from employees also plays into the new rules around deductions from pay, says Miller.
"Previously, employers were not permitted to deduct from earnings except where there's consent from the employee or very specific circumstances. There is now a little bit of leeway in terms of [employers] may deduct from earnings without consent where there's been an overpayment or where vacation has been paid in advance," she says.
"That's an interesting change because we haven't had that before. It provides a little more flexibility in terms of making the deductions right in payroll rather than having to go and seek the consent from the employee to make the deductions in payroll."
As with the overtime averaging rules, employees simply have to be notified in advance that a deduction will take place.
Greater simplicity around mass dismissals
For group terminations, the UCP government has loosened obligations for employers, says Parker.
"If more than 50 employees are terminated at a single location, how it previously used to work is the employer had to give four weeks' advance notice to the minister of labour, as well as all the affected employees, and now the notice only has to be provided to the minister."
This will allow employers greater flexibility when making the final decisions to lay off or retain certain employees.
"Oftentimes, when the notice is being provided, the employer doesn't have complete certainty who the affected employees are going to be. It knows that there may be downsizing, but it can't say exactly who everyone is. The public policy purpose of the notice is to provide the minister with [an] advanced heads up, so social programs can be engaged as needed and the government can keep tabs on what's happening in [the] industry," says Parker.
"How I've seen it practically on the ground is it avoids undue panic amongst the workforce, particularly when affected employees haven't been identified."
Longer timelines for workforce reductions
Layoff rules have also been simplified under the new legislation. Employers can lay employees off for a longer period of time (90 days in total within a 120-day period) and COVID-19-related layoffs can continue to be up to 180 consecutive days.
This newfound flexibility should help organizations plan more effectively for necessary workforce reductions, according to Shore, and could provide a balm for affected workers.
"Even if the employee wanted to hold on to that job and the employer wanted to keep them ready to come back, the statute operated to bring that employment relationship to an end," he says.
"This is a type of change which, in the long run, is more of a benefit to employers but, in the short run, certainly while we're in pandemic times, [it] just makes a lot of practical sense for everybody in the workplace environment because it doesn't cause an outcome which neither the employee or the employer desire to have take place."
It's not so much about compliance as it is about opportunities, says Shore.
"Because this legislation is much more favourable to employers and is directed at creating more flexibility for employers to manage their workforces, HR professionals need to become aware of these changes so that they ensure they're not missing opportunities that might be available to their companies in terms of better workforce management."