Employment contracts are important tools for regulating the employment relationship — if properly drafted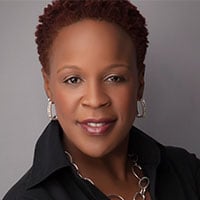 Once the business case is made, many employers will buy into the value of a well-drafted employment contract. They understand that these documents govern the relationship between employers and their employees, set the terms of employment — from wages and vacation to severance entitlements — and define basic performance expectations, as well as the consequences if those expectations go unmet. Most importantly, they understand contracts can provide employers with security and certainty as to how an employment relationship will begin and end. In that sense, they are one of the most important tools in an organization's HR law kit.
By Laura Williams
Employment contracts can save employers a lot of headaches by clearly governing the variables that make up an employment relationship.
However, from a legal practitioner's viewpoint, it's surprising that many organizations — from small to medium-sized companies, to even large corporations — either don't start employment relationships with such agreements or rely on deficient agreements that fail to cover many of the key contract terms necessary to address the contemporary employment law landscape.
While some use template contracts so out-of-date as to be almost unenforceable in a court of law, others omit critical clauses around pressing issues such as termination, confidentiality and ownership of work product.
But even in the case of well-drafted employment agreements, we typically see three common employment contract deficiencies that could cost organizations time, money and unnecessary stress. All of these can be easily avoided with the right legal advice.
Termination clauses
The first is bonus entitlements in termination clauses. Termination clauses are a crucial component of any employment contract because they dictate the notice entitlement — or compensation in lieu — an employee will receive upon termination.
But where an employee is entitled to annual bonuses, particularly significant ones in the case of senior executives, the term "compensation in lieu" can be left open to interpretation by the courts where the term is undefined. That includes cases where termination clauses only refer to termination payments being based solely on base salaries and fail to address other types of compensation that are earned.
Take the 2013 case of Bernier v. Nygard International Partnership. The employment agreement only stipulated that an employee would be eligible for a non-discretionary bonus provided that he was employed on Nov. 30 of each year. The agreement was silent on entitlements to bonus upon termination. The employee was terminated in December 2012 and given her 2012 bonus because she was employed on November 30 of that year.
However, the employee argued she was also entitled to her 2013 bonus because her notice period of 13 months would meet the Nov. 30 requirement for the 2013 bonus. The Ontario Superior Court of Justice — and later the Ontario Court of Appeal — agreed with the employee and found liability could have been limited with an agreement that explicitly provided that there would be no bonus payable upon termination, and such an agreement would have been valid and enforceable.
Termination clauses that include restrictions on bonus entitlements should be carefully drafted, as courts will closely scrutinize the clauses to ensure whether they are lawful and enforceable. This was underscored in the 2012 case of Dimson v. KTI Kanatek Technologies, where a terminated employee challenged the validity of the termination clause, arguing the restrictions on bonus entitlements were illegal, and thus the termination clause was unenforceable.
In this case, the term limiting bonus payments upon termination was written in clear and unambiguous language, was in compliance with employment standards legislation and was consistent with the rest of the agreement.
Temporary layoffs
Another trap for employers involves temporary layoffs. Employers in unionized workplaces have collective agreements with clear rules by which they can lay off employees.
However, those in non-unionized environments often proceed on the assumption that they have an automatic right to temporarily lay off employees in times of economic or business downturn, and only need to comply with provisions under employment standards legislation.
In doing so, many make a huge mistake. That's because employers have the right to temporarily lay off employees if their employment contracts contain clauses allowing them, or where the employer can demonstrate it is understood among employees that layoffs are possible within the company based on established practice. Otherwise, the employer faces the risk of being accused of constructive dismissal.
Even in the case where clauses permitting temporary layoffs are included in an employment contract, employers should tread carefully. The layoff provision cannot provide for an indefinite period of layoff, nor can it provide for a period of layoff longer than permitted under provincial employment standards legislation. To allow for flexibility, the provision could specifically state that the employer may lay off an employee up to the maximum amount of time allowed under provincial employment legislation, or even more broadly provide the employer with the right to temporarily lay off in accordance with provincial employment legislation.
Restrictive covenants
The third contractual minefield for employers involves restrictive covenant clauses, such as non-compete and non-solicitation clauses — both of which are a favourite of employers who strive to prevent ex-employees from opening competing businesses or poaching staff and clients. The challenge is that these clauses can be difficult to enforce if not drafted properly.
Take the 2014 case of A Big Mobile Sign Co. v. Marshall. The company sought an injunction against the former employee to prevent her from contacting its customers and operating a competing business within 100 miles. The defendant signed a license agreement with the clause, "the consideration provided for in the agreement is sufficient to fully compensate her for agreeing to such restrictions."
While the court did not decide on the enforceability of the clause as it needed to hear the full argument, it did grant the injunction prohibiting the former employee from operating a similar competing business 100 miles from the employer, using the employer's trade name and distributing marketing materials with the employer's name and contact information. In spite of arguments by the former employee that she did not have the benefit of legal advice prior to signing, the court did not find this was a sufficient reason to not enforce the clause.
We are reminded that, while rarely enforceable where a non-solicitation clause is more appropriate, a non-compete clause can be used to protect an employer's business interests. However, the importance of carefully drafting these clauses to ensure they are reasonable and have a chance of being enforced if ever challenged, can't be understated. Based on established case law, this involves considering what is required in order to legitimately protect the business interests, then tailoring those clauses to suit the employer's business needs, as opposed to using boilerplate templates.
For example, a non-compete clause should have a time period that only restricts competition for a period that is necessary to legitimately protect the employer's business needs. In addition, limitations on geography and post-employment activities should not be too broad. Attempting to restrict a former employee from starting a competing business or soliciting clients for five years across all of Canada, for example, would be completely unenforceable. Since non-competition clauses are difficult to enforce, employers should turn their minds to using non-solicitation clauses where similar results can be achieved by prohibiting a former employee from soliciting current, potential and future clients, suppliers and employees within a reasonable time period.
As always, a proactive approach to employment contract design is the ideal way to avoid surprises. Seeking legal advice to draft new contracts and update them on a regular basis to reflect changes in the law not only delivers peace of mind, but can help protect an organization's interests when employees are inevitably terminated or move on to other positions.
For more information see:
• Bernier v. Nygard International Partnership, 2013 CarswellOnt 9209 (Ont. S.C.J.).
• Dimson v. KTI Kanatek Technologies, 2012 CarswellOnt 14606 (Ont. S.C.J.).
• A Big Mobile Sign Co. v. Marshall, 2014 CarswellOnt 15 (Ont. S.C.J.).