But lawyer questions move, says employers 'cannot assume that all gatherings of protestors are a 'hate fest'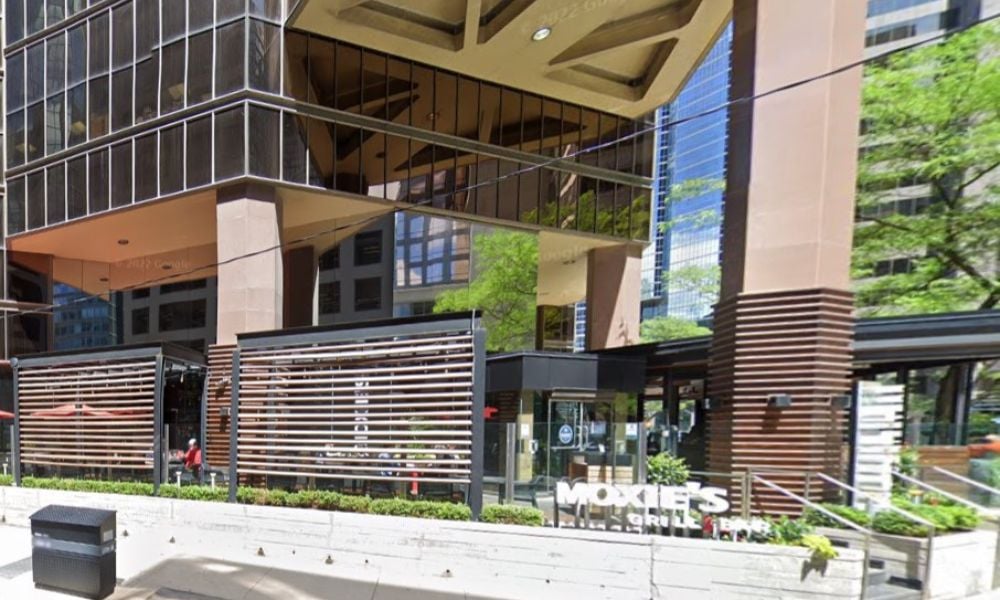 Moxies should not have rushed into firing four workers after they showed support for a rally for Gaza last month, according to one lawyer.
The downtown Toronto restaurant fired four employees who cheered on the steps of a restaurant of their workplace to express their support for the National March for Gaza on Oct. 21, according to a Yahoo! News report.
The following day, Moxies vowed to look into the matter.
"We sincerely apologize to anyone impacted negatively by these actions," it said via social media platform X. "We ask that our team behaves respectfully & demonstrate empathy & sensitivity & can assure you that a formal investigation has been launched & appropriate disciplinary actions will be taken for all involved."
On Nov. 3, B'nai Brith Canada, an independent Jewish Human Rights organization, noted via Facebook that the four employees "are no longer working at Moxies".
"We are deeply committed to a safe & respectful space for our team, guests & community," said Moxies via X on Oct. 23. "The actions of our employees do not reflect our company views. Participating in demonstrations is not permitted in uniform/on premises, and is certainly not reflective of our corporate culture.
"Moxies condemns any forms of violence, and our hearts are with the innocent civilians who are suffering and those in our communities who are hurting."
Across Canada, workers are experiencing "a sharp spike in anti-Arab and anti-Palestinian racism, Islamophobia, and antisemitism, the Ontario Federation of Labour (OFL) previously noted.
'Employers should not terminate rashly'
Instead of this response, Moxies should have investigated whether the rally was explicitly anti-Israel or a peaceful demonstration in solidarity with Palestinian civilians, employment lawyer Muneeza Sheikh, with law firm Levitt Sheikh, said in a Yahoo! News report.
"Employers should not terminate rashly or else they will not be able to insulate themselves from liability in the face of wrongful termination cases that are sure to ensue," she said in reaction to Moxies' move.
"If employees are attending anti-Israel/anti-Palestine/anti-Muslim/anti-Jewish rallies, the assumption is that there will be individuals inciting hatred towards a group. That could lead to a termination."
However, employees have the right to peacefully protest, said Sheikh in Yahoo! News, and employers "cannot assume that all gatherings of protestors are a 'hate fest'."
"In taking that position and terminating employees as a result, the onus will be on the employer to demonstrate that the actions of their employees were discriminatory and hateful," she said in the report. "Inciting hatred towards any group could be cause for termination, as long as it qualifies as hateful and discriminatory."