Conflict in Middle East also causing rise in Islamophobia, antisemitism, says union, calling for action from Ottawa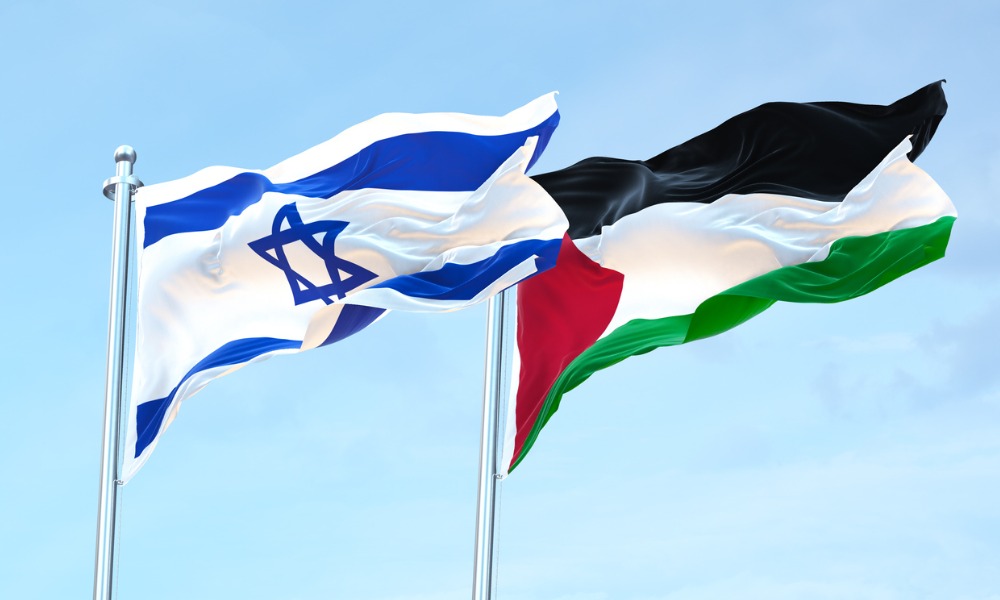 An Ontario union is speaking out against racism faced by workers – along with the need for Ottawa to take action – related to the situation in Israel-Palestine.
Across Canada, workers are experiencing "a sharp spike in anti-Arab and anti-Palestinian racism, Islamophobia, and antisemitism. We vehemently condemn these acts," says the Ontario Federation of Labour (OFL).
"The labour movement has a long tradition of speaking out against war. In our own organizations, we pledge to create safer, welcoming, and inclusive spaces for members to continue discussing this issue."
In 2021, after witnessing a spate of bigotry and discrimination, a coalition of construction-related groups announced its commitment to address racism in the industry.
Recently, Air Canada took one of its pilots "out of service" after it became aware of "unacceptable posts" he made pertaining to the Gaza situation.
Calls for Ottawa to take action on violence
The union is also calling on the federal government to make its voice heard about the escalating violence in Israel-Palestine. The group says that they "condemn" Hamas' attack on Oct. 7 and Israel's subsequent response.
"Violence must not beget more violence," says the OFL. "The loss of thousands of lives has caused unspeakable pain, and it must end now."
This comes after a statement on Oct. 9 by the International Trade Union Confederation (ITUC) – representing labour organizations internationally – that unequivocally condemned all attacks on innocent civilians.
As of Monday, at least 5,087 people have been killed in Gaza, and 15,273 have been injured since Oct. 7, the Palestinian Authority Ministry of Health in the occupied West Bank reported, according to CNN.
Ceasefire, end to blockade
Now, OFL is calling on Ottawa to:
call for an immediate ceasefire of all hostilities in Israel-Palestine
call for an end to the blockade of Gaza and for the restoration of humanitarian aid and access to the basic necessities of life
call for the safe and immediate return of all hostages and civilians being held in detention without charge
Organizations such as the United Nations (UN) and the World Health Organization (WHO) have been calling for an end to the violence in the Middle East.
In 2014, an Israeli mayor imposed a partial ban on employing Arab workers in his city after a surge in deadly Palestinian attacks.