Recent appeal court decision involves worker who waited two years to sue for constructive dismissal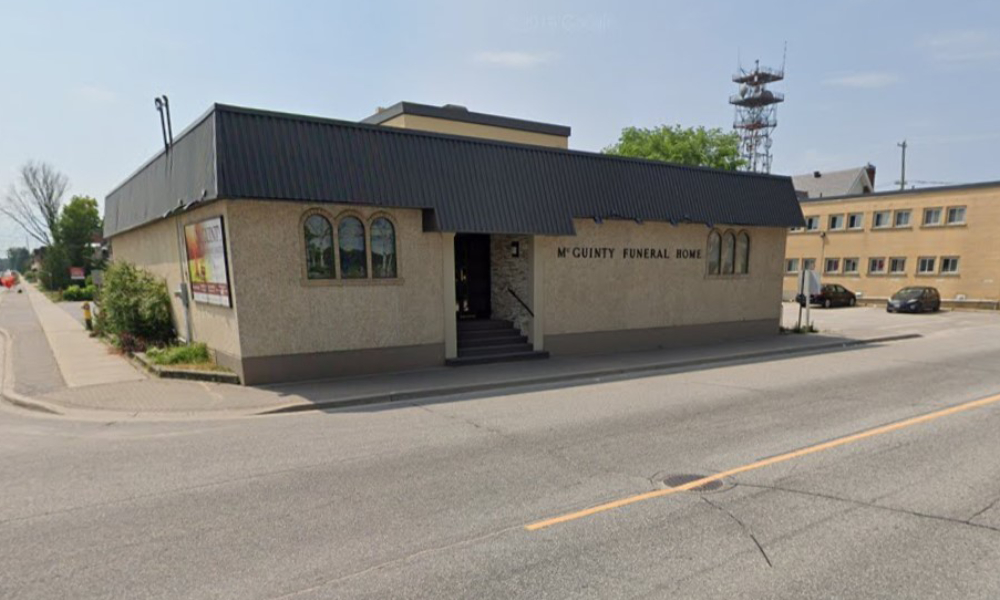 It might have taken him two years but an employee's decision to claim constructive dismissal was permissible, according to the Court of Appeal for Ontario in denying the appeal of a decision that awarded $1.3 million in damages.
So, what's the takeaway for employers?
"Don't get too comfortable [thinking] that the situation is all resolved without having a very hard look at the circumstances of the individual who has been affected by the change and, in particular, whether the change that you have made may have contributed to their inability to actually respond to the change," says Rob Sider, head of the labour, employment and human rights group at Lawson Lundell in Vancouver.
Background of case
Grant McGuinty was a 55-year-old third-generation owner of the McGuinty Funeral Home in North Bay, Ont. who sold the business in 2012 to a company controlled by Gary and Steven Eide.
McGuinty signed a transitional consulting services agreement (TCSA) to work as general manager at the funeral home for a 10-year period, with no provisions dealing with early termination.
Unfortunately, a lack of trust developed between McGuinty and Gary Eide. For example, Eide arranged for an employee to track the amount of time McGuinty spent at the office and required him to complete time sheets. He also told the general manager that he could no longer use the company vehicle for personal use.
After McGuinty removed furniture from the funeral home that he had stored there, Gary Eide changed the locks, without notifying McGuinty. Later, McGuinty found out that his desk had been moved to the basement and that his picture along with ones of his brother, father and grandfather had been removed.
In September 2013, McGuinty started a two-week medical leave with a note from his doctor. He also sent a handwritten note to Gary and Steve Eide in which he stated: "I wish to make clear I am on medical leave and am not stepping down from my position as general manager."
The general manager later emailed Eide to say there were commissions owing to him and he would provide an update on his medical status and "continued absence from work-related stress."
Eide indicated that McGuinty was on "an unsupported absence from work" and said that, if the general manager did not return to active employment in accordance with the contract, benefit coverage would cease.
McGuinty never returned to work and there were no further communications until his statement of claim was issued in September 2015.
Courts weigh in
In 2019, trial judge Robbie Gordon concluded that the funeral home's course of conduct would have led a reasonable person in McGuinty's position to conclude that his employer no longer intended to be bound by the terms of the TCSA.
He also rejected the funeral home's argument that the extended period of time during which McGuinty was on sick leave without notice should be understood as condoning the employer's conduct.
"What is required for condonation or acquiescence is acceptance of the new situation, which may be inferred by the employee's willingness to remain in the altered position for a significant time period, absent other mitigating factors," said Gordon. "It cannot be said that [McGuinty] willingly remained in his position subject to the conduct of [the funeral home] for the intervening period. The evidence is clear that he did not and could not return to work during that period of time due to depression and anxiety caused by that very conduct."
McGuinty was awarded $900,000 in salary, $108,000 for vehicle expenses, $90,000 in benefits, $9,000 for a golf membership and $167,000 in commissions for the remainder of his contract.
And in December 2020, Justice Grant Huscroft of the appeal court agreed, saying that the trial judge did not err in finding that McGuinty was constructively dismissed, "despite the lengthy passage of time that he took to accept the [funeral home's] repudiation and sue."
The general manager did not condone his employer's conduct, said Huscroft, "not least because [McGuinty] was incapable of working as a result of the depression and anxiety he suffered because of that conduct."
Constructive dismissal considerations
The employer decided to challenge the length of time that it took for McGuinty to assert constructive dismissal, says Andrew Vey, a partner at Vey Willetts in Ottawa. And while the court of appeal agreed that it was a long time, it also said other factors were involved.
For one, this employee was suffering from serious health effects. Secondly, it's important to look contextually at the overall impact of this particular change of business on the employee, who signed a contract that was intended to bridge him to retirement and included a non-competition provision, says Vey.
"The court said between the two — the health factors at play and the long-term consequences to this man's career and working vocation — it was reasonable in the circumstances for him to take longer than perhaps an average employee would without those secondary circumstances at play."
For the most part, most employers would assume that, after two years, they were largely in the clear when it comes to constructive dismissal, says Paul Boshyk, a partner at McMillan in Toronto.
But it really depends on the facts of each case, he says.
"Even the court acknowledges that it was an extraordinarily long time. But then the court does go on to say, 'Look, there was demonstrated evidence of mental health issues that the employee was experiencing as a result of the change.' And I think that that kind of evidence would support an argument that the employee hasn't acquiesced to a change, notwithstanding the particularly long delay."
When you're dealing with whether or not there's condonation, it depends on the circumstances, says Sider.
Employers may ask, "If [employees] just keep coming to work, how long do I have to wait before I'm out of the woods and they've accepted the change?' And I always say, 'Well, I can't really give you a hard and fast number… If it's a normal job and normal circumstances, you'd normally expect if someone keeps working for two or three months and doesn't say anything that they've accepted the change,'" he says.
"From an employer's perspective, obviously, you need to be careful, and this is why it's always best to either provide sufficient notice for a change or to get the employee to agree and give them some consideration for the change… without simply imposing the change and risking a constructive dismissal."
Fixed-term frailties
The McGuinty case also serves as an important reminder of the perils of entering into fixed-term contracts because of the quantum of damages, says Boshyk. While there are occasions where it's appropriate, such as commercial transactions or to retain top-tier talent in a competitive market, in the normal course, these contracts should be used sparingly, with an airtight early termination clause, he says.
"Our advice is almost always to instead use an indefinite-term contract with clear parameters around what termination entails. Otherwise, employers are taking a big risk, not just because of the way that damages in fixed-term contract cases are assessed but also because of the scrutiny that courts give to termination provisions," says Boshyk.
"Even if you draw up the fixed-term contract with what you think is an airtight termination clause, there's still always a risk that a court may take a different view, in which case the employer has just opened itself up to significant damages for the rest of the term."
It's hard to understand why employers enter into term contracts given the risks, says Sider.
"Most employers, they say, 'Well, this is a way for us to make sure that when the employment comes to an end, we can walk away and we don't have to pay anymore…' But the problem is that employers don't think enough about what's going to happen if things go wrong," he says.
"If you get rid of them and you're wrong about cause, you potentially are facing a massive hit in terms of damages."