'This case exemplifies that it's a test of reasonableness, not perfection, and both parties have to work together'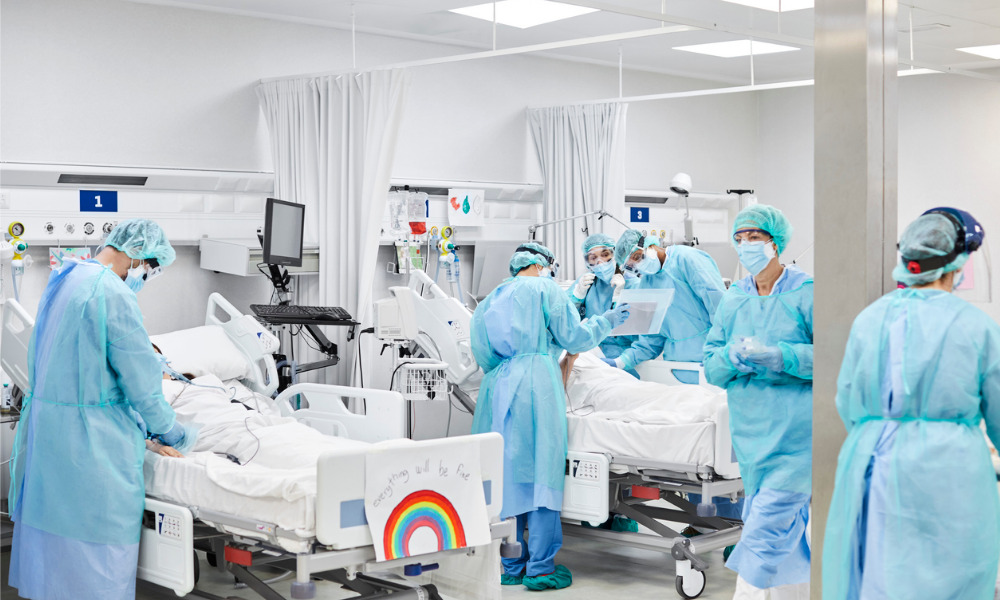 A Newfoundland and Labrador worker's human rights complaint has been dismissed by the province's Board of Inquiry after the worker essentially wanted to be accommodated with a new position without her regular responsibilities.
"This nurse felt entitled to basically continue to be paid and not actually fill the role of an on-duty nurse with no responsibilities," says Twila Reid, an employment lawyer and partner at Stewart McKelvey in St. John's.
"The foundation of the employment relationship is getting paid in exchange for a service being performed, so the notion that you think you're going to be permanently not counted as a nurse on shift is fundamentally at odds with the foundation of an employment relationship."
The worker was employed as an operating room and recovery room nurse at the Central Health Authority (CHA) in Newfoundland and Labrador. In January 2012, the worker had to take time off work for health reasons.
The worker provided a letter from her doctor in June that advised that she was capable of full-time employment, but as a nurse in a different department from her original position.
The worker remained off work until October, when her doctor approved a gradual return to work at a maximum of four hours per day on day shifts only. The doctor noted that the worker likely had long-term functional impairments and recommended reducing her responsibility by not counting her as part of staff, avoiding new and unfamiliar work tasks, and no on-call or emergency duties.
Some of the doctor's recommendations were problematic for the employer's accommodation efforts, according to Reid.
"The notion that you're not going to be counted as part of staff for a lengthy period of time, that's something that's going to be a red flag from an accommodation perspective right from the get-go," she says. "That's something you anticipate for a short duration or for the duration of ease-back, but that's certainly not something you would have expected to see in any form of long-term accommodation."
Read more: Employers may be justified in asked for an IME as part of accommodation, according to an Ontario Human Rights Tribunal decision.
The CHA advised that it needed time to review her situation and said that the doctor's letters weren't specific enough for it to create an accommodation plan. It was a usual practice for the CHA to discuss information on disability pensions and early retirement with employees who had disabilities during the development of return-to-work plans, so this was done with the worker. The worker said early retirement wasn't an option for her because it would reduce her income.
The CHA recommended that the worker undergo a functional assessment, but the worker declined.
On Nov. 13, the CHA told the worker that her ease-back could be in the psychiatric unit. The worker disagreed, as she didn't have proper training and would have access to drugs, creating stressors that would impact her ability to stay healthy and were contrary to her doctor's advice.
Accommodation options
On Nov. 23, the CHA provided two ease-back options — a 12-week placement in the OR and recovery room gradually working up to full-time hours or taking gradually longer shifts in the float pool. The worker declined both options, as they both would lead to her working 40-hour weeks, which she believed were still contrary to her doctor's recommendations. There were no part-time positions available.
In February 2013, the CHA told the worker that it couldn't accommodate her in the recovery room nurse position because it required full-time hours and availability to work in the OR. The two options provided in November remained on the table, but the worker felt she had no choice but to apply for a disability pension.
A medical disability retirement assessment by the worker's doctor determined that she was totally disabled and the stress of working would put her at a high risk for a recurrence of alcohol addiction. She advised the CHA that she would not be returning to work.
The worker underwent a psychiatric assessment in June to determine eligibility for pension benefits. But it found that she wasn't fully disabled and suggested that the CHA explore accommodation modification. However, she didn't respond and in June she was terminated from the payroll system.
The worker filed a human rights complaint alleging discrimination in employment based on a disability. Four months later, she completed forms to receive her public pension. She was noted to have resigned because of a medical disability — which put a new wrinkle on things, according to Reid.
"There is no way to accommodate a resigned employee, so either the damages would have had to been limited to the point of resignation or there's just no case at all, which is what the adjudicator found," Reid says. "In my perspective, once an employee resigns from the workplace, they're either acknowledging that they're totally disabled or are no longer seeking accommodation."
Not on the same page
The board noted that the worker and the CHA weren't on the same page during the process due in part to the medical information and how each party understood the situation. The worker believed that her return to work was based upon working for only 20 hours per week, while the CHA felt that was a starting point for an ease-back to full-time hours.
The board found that the worker made it difficult for the CHA to accommodate her because she refused to undergo a functional capacity evaluation or to try any of the accommodation options. The CHA showed a willingness to discuss her needs and her essential duties, but the worker chose not to participate and it terminated her employment.
"When the employer sought additional clarity through an independent medical evaluation, the employee wouldn't participate," says Reid. "If there are going to be ambiguities or uncertainty in what an accommodation is requiring, particularly with respect to the timing and the duration of the accommodation, there has to be way of clarifying those issues and it has to make sense in the context of the work environment."
The board also found that the CHA provided information about disability and retirement to all employees in similar circumstances and there was no encouragement for the worker to choose one of those options. It's something that's reasonable for the employer to do in the circumstances, says Reid.
"Merely pointing out that there may be an option for an early retirement or a medical disability pension without advocating for those things is an appropriate thing to do."
Read more: There's no duty to accommodate an employee who can't work, says the Ontario Human Rights Tribunal.
The board determined that the CHA took steps to assess the worker's limitations and balance them with the requirements of the position, and the worker's desire to work part-time in a position that wasn't counted as a staff member amounted to the creation of another position.
The board concluded that the worker was not treated adversely or discriminated against in the CHA's attempts to accommodate her. The decision is a good example of the duty of both the employer and the employee to co-operate in the accommodation process, according to Reid.
"I think it's clear that if an employee is going to resign, refuse to co-operate in further medical assessments, or refuse to take accommodations that have been offered, they're going to do so at their own peril. I think this case really exemplifies that notion that it's a test of reasonableness, not perfection, and both parties are going to have to work together."
See Benson and Central Health Authority, Re, 2022 C.L.L.C. 230-005.