Services agreement requiring arbitration in the Netherlands is unconscionable and invalid, says Canada's top court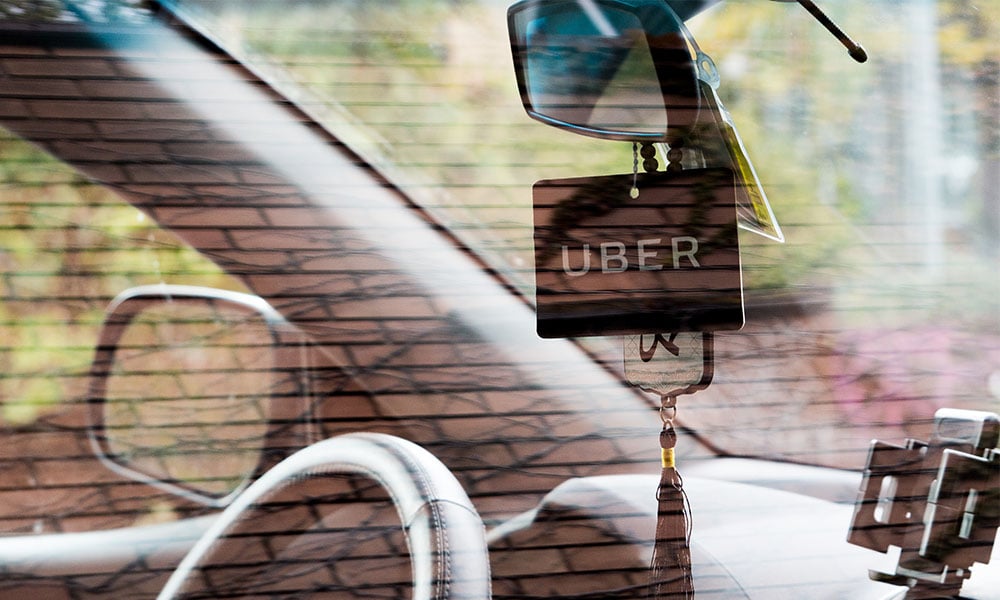 The Supreme Court of Canada has scrapped a clause in Uber's services agreement requiring workers to take their disputes to the Netherlands as unconscionable and unenforceable, leaving those in the company's employ in Canada free to pursue employment issues in Canadian courts.
Uber runs a well-known business arranging personal transportation and food delivery through mobile apps in more than 70 countries around the world.
When drivers sign up to provide services through the Uber app, they consent to a services agreement with Uber subsidiaries incorporated in the Netherlands and based in Amsterdam. The agreement is governed by Dutch law and includes mandatory arbitration and choice of law clauses that stipulate that "any dispute, conflict or controversy howsoever arising out of or broadly in connection with or relating to this agreement, including those relating to its validity, its construction or its enforceability, shall be first mandatorily submitted to mediation proceedings under the International Chamber of Commerce Mediation Rules." The agreement also states that any dispute would be resolved by an arbitrator in Amsterdam.
David Heller was a driver for Uber in Ontario who worked 40 to 50 hours per week. In 2017, he launched legal action against the company for a breach of the Ontario Employment Standards Act (ESA), breach of contract and the duty of good faith, negligence and unjust enrichment. For the purposes of all the claims, Heller insisted he was an employee under the ESA.
Uber countered with the mandatory arbitration and choice of law clauses in the services agreement, saying Heller was bound to take his claim to arbitration in the Netherlands, not a court in Ontario. Heller disagreed, saying the arbitration clause was invalid because it was unconscionable and contracted out of mandatory ESA protection.
The motion judge found that the services agreement was under the jurisdiction of international arbitration rules — as governed by Canada's International Commercial Arbitration Act, 2017 — because Uber and Heller were based in different jurisdictions and the agreement was a commercial licensing arrangement. The motion judge also found that deference should be given to the "principle that arbitrators are competent to determine their own jurisdiction."
The Ontario Court of Appeal disagreed, determining that Heller's claims could and should be dealt with by a court in Ontario rather than be referred to an arbitrator in the Netherlands. The appeal court found that the arbitration clause was unconscionable because it was an unfair bargain in which Uber took advantage of the inequality of bargaining power between it and Heller. It was unlikely that Heller had received legal advice when he signed the services agreement and likely that Uber intentionally developed the "arbitration clause in order to favour itself and thus take advantage of its drivers, who are clearly vulnerable to the market strength of Uber," said the Court of Appeal, adding that the arbitration clause was also void in Ontario because it contracted out of the ESA.
Uber appealed to the Supreme Court of Canada, which initially determined that the matter was about labour and employment and the agreement was not a commercial licensing arrangement. The top court also noted that the federal Arbitration Act states that courts can retain jurisdiction rather than defer to arbitration under several specific exceptions, one being that the arbitration agreement is invalid.
Arbitration made inaccessible
The Supreme Court noted that one way an arbitration agreement could be found to be invalid is when it makes an arbitration "fundamentally costly or otherwise inaccessible." In this case, the evidence showed that going to arbitration at the ICC would cost Heller about US$14,500 plus travel costs, not to mention the time it would take. Heller earned between $20,800 and $31,200 per year working full-time as an Uber driver.
"An arbitrator cannot decide the merits of Mr. Heller's contention without those — possibly unconscionable — fees first being paid," said the Supreme Court. "Ultimately, this would mean that the question of whether Mr. Heller is an employee may never be decided."
The Supreme Court found that the arbitration clause was unconscionable based on two key elements — inequality of bargaining power and an unfair bargain. There was a clear inequality of power in this case, as Heller was powerless to negotiate any of its terms — he could only accept or reject it. There was also "a significant gulf in sophistication between Mr. Heller, a food deliveryman in Toronto, and Uber, a large multinational corporation" and the agreement had no information on the costs of mediation and arbitration in the Netherlands, said the court.
Those costs — which would take up most of Heller's annual income — were disproportionate to the size of an arbitration award and would have to be paid before a hearing even took place and made the arbitration clause improvident, the court said.
"The arbitration clause, in effect, modifies every other substantive right in the contract such that all rights that Mr. Heller enjoys are subject to the apparent precondition that he travel to Amsterdam, initiate an arbitration by paying the required fees and receive an arbitral award that establishes a violation of this right," said the Supreme Court, adding that no reasonable person who understood the implications would have agreed to the clause. "Effectively, the arbitration clause makes the substantive rights given by the contract unenforceable by a driver against Uber."
Noting that arbitration is supposed to be "a cost-effective and efficient method of resolving disputes," the Supreme Court ruled the arbitration clause unconscionable and invalid.
For more information, see:
Uber Technologies Inc. v. Heller, 2020 SCC 16 (S.C.C.).