'There's little patience for employees who can't provide some type of objective evidence to support exemptions'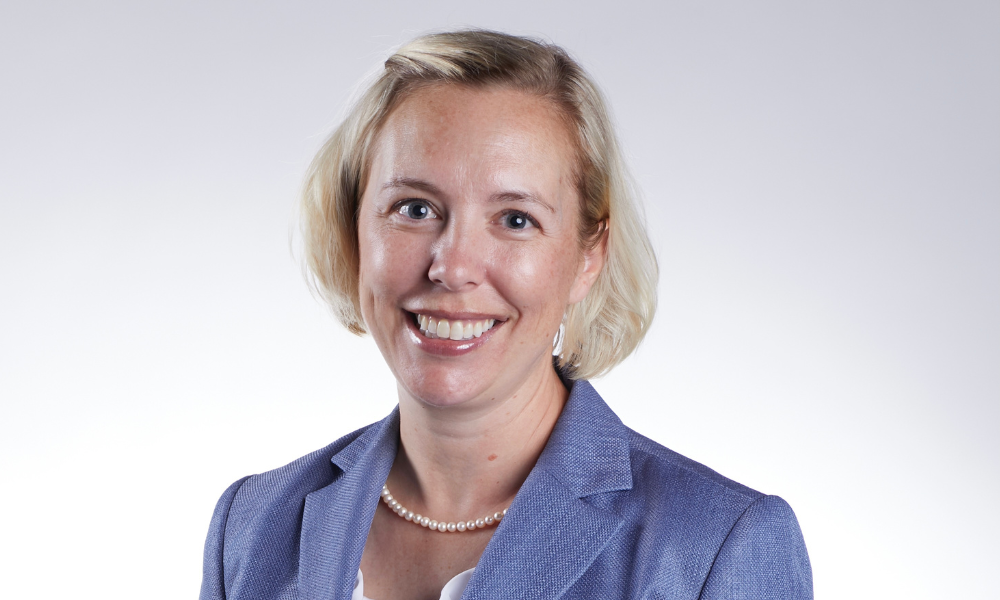 "[Courts and arbitrators] are showing that there's little patience for employees who can't provide some type of objective evidence to support exemptions… from a masking policy, as well as moving into the vaccination sphere."
So says Jackie Laviolette, an employment and labour lawyer at Mathews Dinsdale in Calgary, after the Alberta Court of Queen's Bench dismissed a worker's constructive dismissal complaint stemming from his placement on unpaid leave when he refused to wear a mask at work during the pandemic and didn't provide medical information supporting an exemption from company policy and a bylaw in effect at the time.
The worker was hired by Loblaw as a part-time employee in 2002 and became a full-time employee a year later. He was a customer service specialist – produce, with responsibility for the produce and floral departments of 61 superstores in Alberta and BC.
The worker's job was split between remote work and in-store work, although visiting stores was an essential part of his role.
In early 2019, the worker experienced health issues and doctors were unable to diagnose the problem. He occasionally had to be absent from work to attend medical appointments, which Loblaw accommodated.
When the COVID-19 pandemic reached Canada in March 2020, Loblaw directed the worker to stop visiting stores and to work remotely. A few months later, he resumed visiting stores.
Doctor's note exempted worker from bylaw
In July 2020, the City of Calgary passed a bylaw that required people in public places to wear facemasks to help prevent the spread of COVID-19. The bylaw included an exemption for "persons with an underlying medical condition or disability which inhibits their ability to wear a face covering."
In response to the bylaw, the worker's family doctor completed a certificate stating that the worker was unable to wear a face mask due to illness. No other explanation was provided, but Loblaw allowed the worker to work without a mask when he visited stores between August and September.
Read more: Employers generally have a right to maintain mask mandates as part of their occupational health and safety obligations, says an employment lawyer.
A month after the bylaw came into effect, Loblaw adopted its own mask policy for customers and employees, with exceptions for people with underlying medical conditions inhibiting their ability to wear a mask.
The worker requested an exemption, so Loblaw gave him an exemption request form and told him that he didn't have to reveal his medical condition, but his doctor had to state on the form that he had a disability that exempted him from wearing a mask.
The worker returned the exemption form on Nov. 25, which had a checkmark beside a statement saying that the worker was unable to wear a face mask but words saying "due to the following medical conditions or disabilities" were crossed out.
An occupational health nurse followed up with the worker to get more medical information and the worker said that his exemption request was "not medical" – although the worker later denied saying that. The nurse asked if he could wear a plastic face shield instead, but the worker said no.
No medical exemption
The worker's doctor provided a follow-up note stating that the worker did not fall into one of the "limited" categories exempting people from wearing masks in indoor public places. The doctor added that the first note was due to her patient's request but she no longer had reason to say that the worker should be exempted "given the current public health orders and the clearly stated exemptions."
Loblaw placed the worker on unpaid leave on Dec. 3, as he continued his mask refusal.
The company acted properly when it followed its normal process of ensuring that it had appropriate medical information, says Laviolette.
"All employers were struggling with what appropriate medical exemptions looked like at the time when these mass mandates or even vaccination policies were coming out, but ultimately [Loblaw] followed the same process, which was 'Provide us with some objective medical information and then we're happy to look at accommodation,'" she says. "But in the absence of that, we're not going to just allow an exemption to a policy that's in place for health and safety reasons."
The company also acted prudently by placing the worker on unpaid leave instead of terminating his employment as the pandemic continued to evolve, according to Laviolette.
"Throughout the pandemic, employers have been careful in ensuring that they didn't jump to termination without having the information and allowing the pandemic to evolve," she says. "And so what Loblaws did, by placing [the worker] on unpaid leave, they met their health and safety requirements and legislative requirements, but they also were able to maintain the employment relationship for a period of time."
A second doctor's note in January 2021 stated that the worker had ongoing medical concerns but he didn't meet the "very specific reasons" that public health used to exempt people. The doctor concluded that the worker should not be in public and should work at home whenever possible.
Objective medical information
While there may have been some confusion when the medical information changed, Loblaw was careful to follow the process, says Laviolette.
"I don't think they compromised themselves in any way, because the purposes of the two notes were distinct – the first one was one [was] not in relation to his employment and just in relation to the ability to have a mask exemption in the greater public," she says. "And it was when Loblaw asked for greater clarity related to his employment, and specifically identifying that he had a disability that would require accommodation, that the physician at that point said, 'He won't wear a mask but I won't go so far as to say that he has a medical disability that would prevent him from wearing a mask.'"
"On that basis, it follows essentially the accepted practice of establishing objective medical information to substantiate a disability."
The worker filed a claim for constructive dismissal because Loblaw failed to accommodate his disability by providing him with alternative modes of working or responsibilities.
The court found that the medical information provided by the worker's doctor did not say that the worker had a medical condition that prevented wearing masks, or that he qualified for a medical exemption to Loblaw's mask policy or Calgary's mask bylaw. Her letters conveyed that she was trying to be respectful of the worker's undiagnosed medical condition while not misrepresenting any medical exemption under legal and policy mask requirements, said the court.
As a result, the court found that the worker was unable to prove that he had a disability requiring Loblaw to seek further information or accommodation. Without a duty to accommodate, there was no need to examine alternative work scenarios, the court said.
No substantial change to job
The court also found that Loblaw did not constructively dismiss the worker, as the worker's job duties didn't change and the only difference was that he had to wear a mask to comply with the bylaw and the company's policy.
The unpaid leave was a substantial change, said the court, but it wasn't a breach of the employment agreement – the worker was put on leave because he wouldn't perform an essential part of his job duties. The worker was required to comply with a legal requirement and a workplace policy to perform his duties, and he refused to do so – which repudiated the employment contract, said the court.
Read more: Different workplaces require different approaches to mask mandates as jurisdictions lift requirements to wear masks in public places, according to an employment lawyer.
While Loblaw could have accepted the repudiation by terminating the worker's employment, it chose to put him on unpaid leave, the court added.
The court noted that "the essence of the employment bargain" was that the employee performed work and the employer pays the employee for that work. Since the worker wasn't working due to a voluntary choice, it was reasonable for Loblaw to not pay him, the court said in finding that a reasonable person in the worker's place would not have felt that the unpaid leave, as a consequence of not following the policy, was a substantial alteration of an essential term of the employment contract.
Laviolette see this decision as providing support and clarity with regards to employees who don't comply with masking or similar safety policies.
"[The decision] illustrates that, absent a valid medical or religious exemption, a properly drafted masking policy wouldn't be considered a unilateral change to the employment relationship," says Laviolette. "I also think that once an employee has refused to comply with a mask policy, this decision supports that the employer can treat the refusal as an immediate repudiation of the employment contract."
"This is a great decision for employers and it lays the foundation [for] what to do with individuals who are on unpaid leave due to not wanting a vaccination."
See Benke v. Loblaw Companies Limited, 2022 ABQB 461.