Shift change prevented worker from picking up child on time, but she didn't adequately consider other daycare options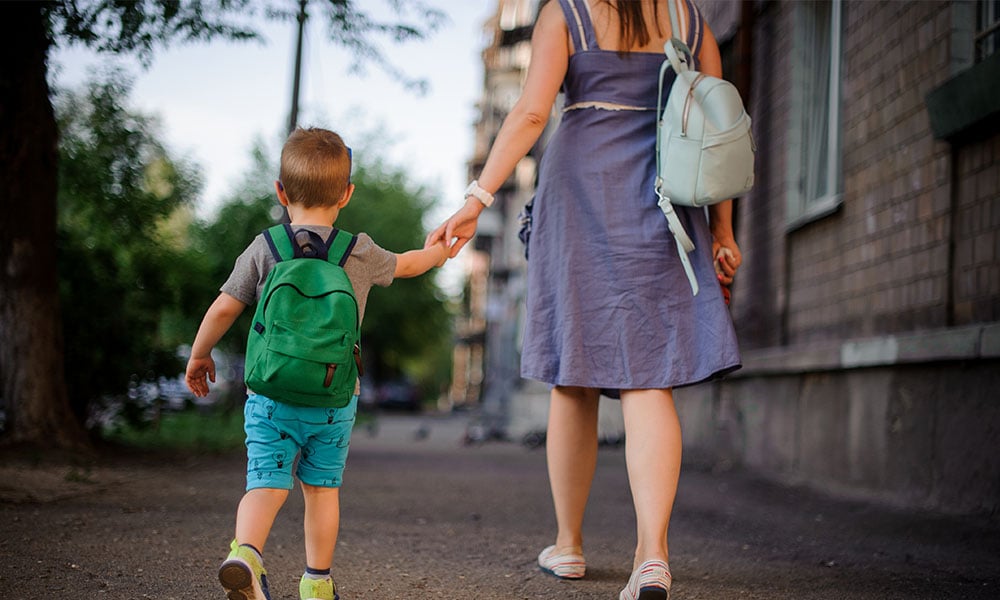 A British Columbia company's shift change that required an employee to alter her child's daycare arrangements was not serious enough to constitute family status discrimination, the B.C. Human Rights Tribunal has ruled.
Nicole Ziegler worked for Pacific Blue Cross (PBC), an insurance benefits provider, in the customer service department. PBC hired her as a customer service representative in September 2006 and promoted her to team leader in October 2011. Her job duties included being a contact representative for a team of customer service representatives and locking up the Burnaby, B.C. facility at the end of the closing shift.
Each day, the queue of customer calls was cut off at 4 p.m. so they could be handled in time for the end of the shift at 4:30 p.m. At the end of the shift, Ziegler drove to Langley, B.C. — where she lived — to pick up her son at daycare. The daycare closed at 6 p.m. and required extra payment for someone to stay longer if any children were picked up later.
Ziegler returned to work from maternity leave in November 2016. About one month later, she heard that there would be some changes to PBC's shift optimizer software program and she would need to work the closing shift. She wasn't concerned at the time because the closing shift ended at 4:30 p.m.
However, on Jan. 3, 2017, the assistant manager informed Ziegler that PBC was moving to a rotating shift system involving three shifts — 7:30 a.m. to 3 p.m., 8:30 a.m. to 4 p.m. and 9:30 a.m. to 5 p.m. — and each team leader would have to work one closing shift in four. Ziegler replied that she couldn't work the closing shift because leaving at 5 p.m. would make her late to pick up her son from daycare — it took between 45 and 90 minutes to make the drive to Langley, depending on the traffic, and her parking spot was a 10-minute walk from the workplace.
The assistant manager stayed firm to her plan, so Ziegler complained to the director of customer experience. She explained that she had enrolled her son in daycare when he was 10 months old because of the waitlists and felt the schedule change impacted her unfairly. In addition, her husband had started a new job at a golf course with a probationary period and he worked until 5:30 p.m. with a similar commute time, so he was unable to pick up their son.
Worker not happy with private daycares closer to work
The director suggested looking into a daycare closer to work, but Ziegler felt it was unreasonable for PBC to expect her to change her daycare given the eight-to-12-month waiting list and two months required notice to remove a child. Ziegler also said she had no friends or nearby relatives she could rely on to pick up and look after their son and they couldn't afford to pay someone to do so. She also didn't want to consider several in-home daycares that were closer to PBC because she only trusted the quality of a large, "corporate" daycare facility.
PBC said it couldn't accommodate her because he would have to accommodate others relating to childcare or elder care, which it wasn't able to do. She said she hadn't looked into the cost of getting a babysitter for the extra time, but she noted she would have to pay for a full hour, not just the time after 6 p.m. until she arrived — a cost she estimated at $400 per month.
Soon after, the company informed its customer service staff that it intended to address the work scheduling issue at a later date once the software was perfected.
Ziegler began looking for a new job and received an offer from another company on Jan. 17, 2017. She applied for a voluntary separation program payment from PBC — a program that allowed employees to terminate their employment with PBC with a severance package of two weeks' pay for each completed year of service up to 52 weeks. With her 10 years of service, Ziegler was eligible for 20 weeks' severance pay. However, PBC denied her application.
PBC provided Ziegler with an extension of her 4:30 p.m. finishing time until Feb. 27 to allow her time to make childcare arrangements for the new shift schedule, but Ziegler didn't try to resolve her issues because she knew she had a new job.
Ziegler filed a human rights complaint claiming PBC discriminated against her based on family status. She argued that she had been able to choose her shift in the past and it was possible for PBC to accommodate her need to leave by 4:30 p.m. with a shift that ended at that time.
Interference with substantial parental duty
The tribunal noted that, to establish family status discrimination, Ziegler had to prove that PBC changed a term or condition of her employment that had serious interference with a substantial parental duty or obligation — a test established in the landmark 2004 B.C. Court of Appeal decision in Health Sciences Association of British Columbia v. Campbell River and North Island Transition Society.
The tribunal found that PBC changed Ziegler's shift schedule and this constituted a change to her terms and conditions of employment.
However, the tribunal disagreed with Ziegler's claim that the difficulties the change caused her in ensuring that her son could be picked up from daycare before the daycare closed was a serious interference with her parental rights. The tribunal considered the daycare pickup to be ordinary parental obligations that didn't meet the standard set out in Campbell River. In addition, Ziegler's efforts to determine whether she could arrange alternate daycare were insufficient — she refused to consider private in-home daycares without ascertaining their feasibility and instead "her energies went into fighting a battle to get PBC to provide her with an exemption from their revised work schedules for team leaders and alternatively a search for alternate employment," said the tribunal.
The tribunal noted that many parents of very young children might have similar hesitation as Ziegler did toward "non-corporate, home-based daycare" as a solution to their childcare needs. However, this was a choice and not a substantial parental duty that was interfered with by PBC's shift change, the tribunal said in dismissing the discrimination complaint.
"Ms. Ziegler has made it clear in her evidence that she felt it was unfair for PBC to put her in the position where she must alter the childcare arrangement she had in place," said the tribunal. "The test for discrimination on the basis of family status under the [B.C. Human Rights] Code, however, makes it clear that more is required."
For more information, see:
Ziegler v. Pacific Blue Cross (No. 2), 2020 BCHRT 125 (B.C. Human Rights Trib.).
Health Sciences Association of British Columbia v. Campbell River and North Island Transition Society, 2004 BCCA 260 (B.C. C.A.).