Company founder stayed on as an employee, but agreement and release couldn't remove previous service from notice entitlement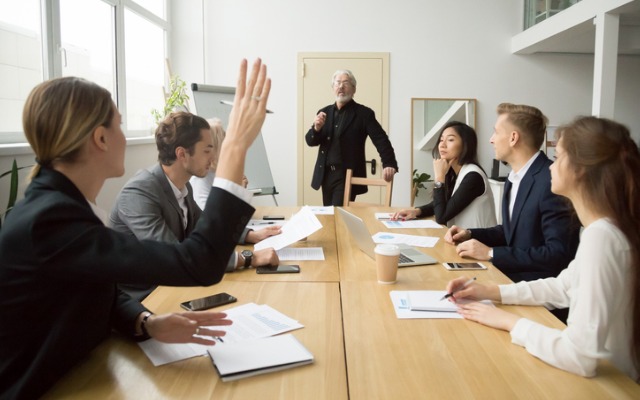 The sale of a business can be complicated, particularly when the original founder stays on with the company as an employee. It became more complicated for one Ontario company that thought it had contracted out of the notice requirements for an employee's prior service before the purchase of the company but found it could not — and had to pay more than $300,000 in termination and severance pay.
Wayne Groves, 65, founded UTS Consultants, an engineering consulting company based in Fergus, Ont., in 1992 and served as the company's president. Twenty-two years later, in July 2014, Groves agreed to sell the company to Oakville Enterprises Corporation (OEC). The transaction involved Groves, his wife, and a third shareholder selling all of their shares to OEC, Groves' wife resigning as an employee of UTS, and Groves resigning as director of the company. They also signed a release absolving UTS and OEC from "all claims, demands, actions, causes of action, debts" that could arise from their connection with UTS, as well as "any claims for unpaid remuneration, termination or severance pay."
Once Groves signed his resignation letter, UTS provided him with an employment agreement for him to continue working for UTS as president. The agreement included a termination provision that allowed the company to terminate him without cause upon provision of four weeks' base salary for every year of service — from the date of the agreement and excluding his previous service — with "a guaranteed minimum notice or pay in lieu of notice equal to three months base salary; provided that the maximum notice period or pay in lieu of notice that you will receive shall in no circumstances exceed 12 months." The provision also stated that termination pay wouldn't be less than the statutory minimum and any severance package would include medical and dental benefits during the notice period.
Groves worked as a president for UTS for three years until Sept. 26, 2017, when the company terminated his employment without cause. OEC informed Groves of his termination at the OEC main office while the locks were changed at the UTS office and it was announced to UTS staff.
Rejected severance offer
UTS told Groves it would pay him his regular salary and benefits for 13 weeks until Dec. 26 plus variable pay for the rest of the calendar year and outstanding vacation pay if he signed a release. Groves rejected the offer and sued for wrongful dismissal, arguing that the termination provision waived termination pay and severance pay entitlement under the Ontario Employment Standards Act, 2000 (ESA) — since it didn't recognize his full service time with UTS — calculated such pay on base pay only, and had no provision for severance pay if pay in lieu of notice was provided. UTS paid him the equivalent of three months' pay and continued his benefits for a three-month notice period.
The court noted that when interpreting employment agreements, any vagueness should be interpreted in favour of the employee due to the traditional imbalance of power and information between the employer and the employee. In addition, a termination provision that potentially allows the employer to violate employment standards is unenforceable, regardless of whether or not if violates employment standards at the time.
The court found that the termination provision didn't comply with the ESA because, although it provided a minimum amount of notice of three months, it had a maximum of 12 months' notice. The exclusion of Groves' service with UTS prior to the sale and his resignation as president was also contrary to the ESA — employment agreements can't contract out of ESA minimums and Groves' employment with UTS was uninterrupted, as he only resigned as a director of the company, not from his employment, the court said — not to mention the fact that the ESA "provides that non-continuous service must be included in quantifying severance pay."
"The resignation did not sever the employment relationship between Mr. Groves and UTS," said the court. "It was an entirely artificial attempt to create an interruption in employment when in fact there was none."
In addition, the ESA requires severance pay to be given to employees with five or more years of service. When Groves' service before the sale of UTS was included, he had more than 25 years with the company. Under the ESA's formula, he was entitled to 24.75 weeks of severance pay in addition to eight weeks of termination pay, for a total of 32.75 weeks' pay – much more than the 12 weeks' pay in lieu of notice UTS actually provided.
The court also found that the release Groves signed when he resigned as a director of UTS as part of the sale didn't prevent him from suing for wrongful dismissal. Although Groves agreed by signing it to release UTS from all claims arising from his term as a director and shareholder of the company and any claims for unpaid remuneration, severance or termination pay, the same principle applied as to the termination provision — he "could not release his prior service for the purposes of calculating termination and severance pay under the ESA," the court said.
The court considered the fact that Groves was 65 years old and had more than a quarter- century of service with UTS. His role with the company was important and highlevel and he had a lot of experience and skills. Given these factors, the court determined that Groves was entitled to a reasonable notice period of 24 months — there were no "exceptional circumstances" warranting a notice period greater than the traditional maximum, said the court.
UTS was ordered to pay Groves 24 months' worth of salary, benefits, variable compensation, bonus, lost bonus potential during the notice period and vehicle allowance — a total of $339,873.30 minus the three months' pay UTS had already paid to him. See Groves v. UTS Consultants Inc., 2019 ONSC 5605 (Ont. S.C.J.).