Service technician on medical leave didn't provide medical info, breached duty of fidelity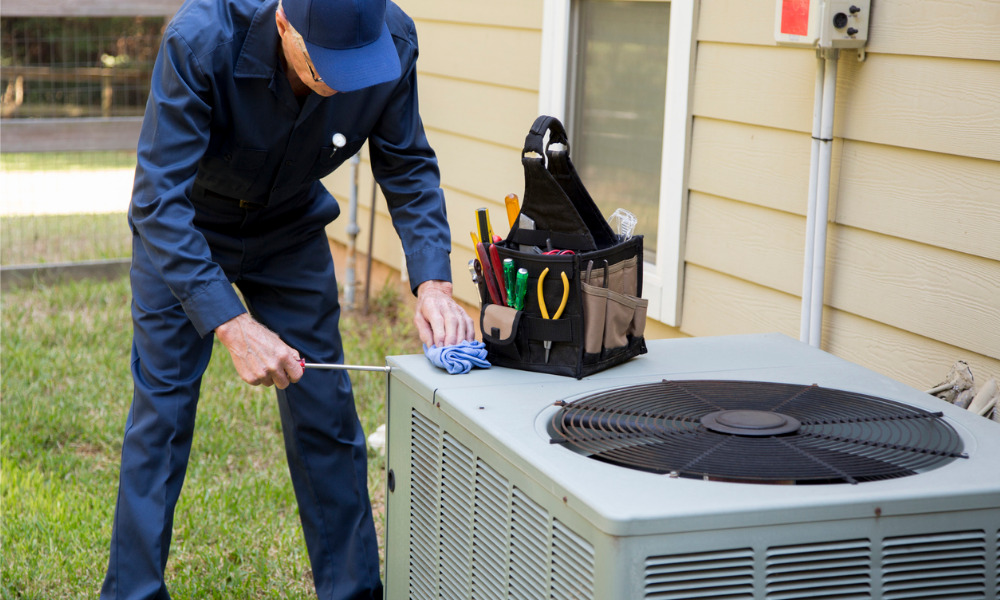 It's usually difficult for employers to draft enforceable non-competition or non-solicitation agreements that limit the activities of former employees after they depart but such covenants are always in effect during the actual term of employment, says Faraz Kourangi, an employment lawyer at Williams HR Law in the Toronto area.
"Employers don't need non-competition or non-solicitation clauses to prevent employees from competing with their business or soliciting their customers during the employment relationship," says Kourangi. "It's a common law duty [of fidelity] that's implied into the employment agreement."
A recent Ontario Superior Court of Justice decision highlighted this principle when the court upheld the termination of a worker who had been doing side jobs while on medical leave.
Work-related injury
Modern Heating is a company that installs, services, and maintains heating, ventilation, and air conditioning units and equipment. It's a small company with a husband-and-wife team serving as directors.
Modern Heating hired the worker in 2000 to be an installer of air conditioning equipment and a service technician. He was 34 at the time and remained with the company for 19 years.
The worker sometimes performed side jobs for pay under the table. He claimed that the company knew of and condoned the side jobs, although the directors claimed that side jobs were permitted only for family or close friends with prior approval and if the equipment was purchased from Modern Heating.
In March 2019, the worker injured his wrist punching a solid oak cabinet while off duty. One week later, his wife texted the two directors of Modern Heating to tell them that he was suffering from health issues. The worker went off sick and declined to use vacation time, so he went on employment insurance (EI) benefits.
On April 24, the worker's wife met with one of the directors to discuss the worker's difficulties. She asked the director not to contact her husband, but both directors met with him on July 2. At that meeting, the worker said he wasn't ready to come back to work and they told him that getting long-term disability (LTD) benefits might not be easy. The worker later instructed his doctor not to fill out the LTD claim forms.
Company property returned
The worker met with the directors again later in July. They wanted a return-to-work plan along with a doctor's confirmation that the worker was fit to return. They also asked for the worker to return the keys to a work van that he had been using along with a company cellphone. They indicated that they weren't happy that the worker was doing side jobs without authorization, but they twice told him that he wasn't fired.
The worker contacted a lawyer, who then sent a demand letter to Modern Heating on July 30. Less than two months later, he filed a claim for wrongful dismissal damages for 24 months' pay in lieu of notice, the loss of LTD benefits, moral and bad-faith damages, punitive damages, and damages for breach of the Human Rights Code. He claimed that taking away the service vehicle and cellphone breached an essential term of the contract of employment and the company knew of and condoned his side jobs.
The demand letter was an indication that the worker didn't intend to come back to work, says Kourangi.
"When an employee sends out a demand letter, they're showing their intention," he says. "They're showing their understanding that there has been a breakdown in the employment relationship."
Read more: A B.C. plumber whose side jobs had been tacitly condoned by his employer was wrongfully dismissed when he was fired for additional side jobs.
Modern Heating argued that the worker indicated that he wasn't able to continue working due to medical reasons and never provided evidence that he was fit to return to work or had a disability requiring accommodation. It also said that, as an alternative, it had just cause for termination because the worker competed for its business while still an employee, solicited its customers while on medical leave, and failed to account for profits he made while an employee.
The court found that when Modern Heating took the service van and cellphone, it didn't breach an essential term of the contract, as it wasn't a condition of employment to use a company cellphone or service truck for personal reasons. The purpose of both was to benefit the company, not the worker, and a reasonable person would not feel that an essential term of employment was altered, said the court.
"Unless the employment agreement says otherwise, employees generally do not have the right to use company property for non-work-related purposes," says Kourangi. "To ensure that this is clear, and to reduce the risk of facing claims such as this one, employers should communicate their expectations around the use of company property at the outset of the employment relationship, [which] can be accomplished through a well-drafted employment agreement and workplace policies".
Constructive dismissal?
The court also found that Modern Heating's actions indicated an intention to keep the employment relationship intact. The directors told the worker twice that he wasn't fired, it continued to pay his benefit premiums, and it wanted to develop a return-to-work plan. These factors indicated that there was no constructive dismissal — and no actual dismissal at all, the court said.
In addition, if the worker wanted accommodation, he had an obligation to provide medical documentation of his issues and what type of accommodation he needed. Since the worker also didn't demonstrate any adverse impact connected to a disability, there was no discrimination or a duty to accommodate, said the court.
The court also agreed with Modern Heating that the worker breached his duty of loyalty by frequently soliciting business from the company's customers for his own benefit. In fact, the evidence showed that he often fixed new gas installation tags that showed Modern Heating as the contractor, which exposed the company to potential liability. This showed that the worker had "a capricious disregard for Modern Heating's commercial interests," said the court.
As for authorization for side jobs, the court found that the worker may have had it to a limited extent, it wasn't a carte blanche to do as many as he did — that would defy commercial reason. Ultimately, the worker completed multiple installations over an extended period of time without the company's knowledge, and the worker's assertion that the company condoned it damaged his credibility, the court said.
Duty of fidelity
Under common law, employees are subject to a duty of fidelity which prevents an employee from competing with their employer's business or soliciting the employer's customers while employed with that employer — a duty that's implied in the employment agreement and to which the worker didn't live up to, says Kourangi.
"The employee solicited business from the employer's customers to his own benefit and completed multiple installations and service calls over an extended period, without the employer's knowledge or authorization," he says. "The employee was benefiting from the company's truck, cellphone and goodwill for personal gain, while exposing the company to significant potential liability."
"The employee essentially used his medical leave as an opportunity to get paid under the table in a side business that was in direct competition with his employer, while at the same time, [he] was claiming EI benefits and medical expenses," he adds.
The court determined that the worker's conduct resulted in a breakdown of the employment relationship and Modern Heating had just cause to dismiss the worker if it wanted to. The worker's complaint was dismissed.
Read more: An Ontario worker with a disability made it too difficult for her employer to continue her employment because of insubordinate conduct and failing to participate in the accommodation process.
This case demonstrates that employees have their own part to play in the accommodation process and, if they don't live up to it, it's unlikely that any claim of discrimination or wrongful dismissal will stand, says Kourangi.
"Employees who seek accommodation have an obligation to co-operate in the accommodation process by providing information that is relevant to their work-related needs, restrictions and limitations, and a failure in this regard may frustrate the accommodation process."
Employees who breach their duty of fidelity could face more than just cause for termination, he says.
"By engaging in such conduct, not only will they risk having their employment terminated for just cause, but they may also open the door for a costly lawsuit against them by their employer."
See Tuinhof v. Modern Heating Brantford Ltd., 2022 ONSC 3418.