Employer 'involved the employee in the decision-making process and showed flexibility'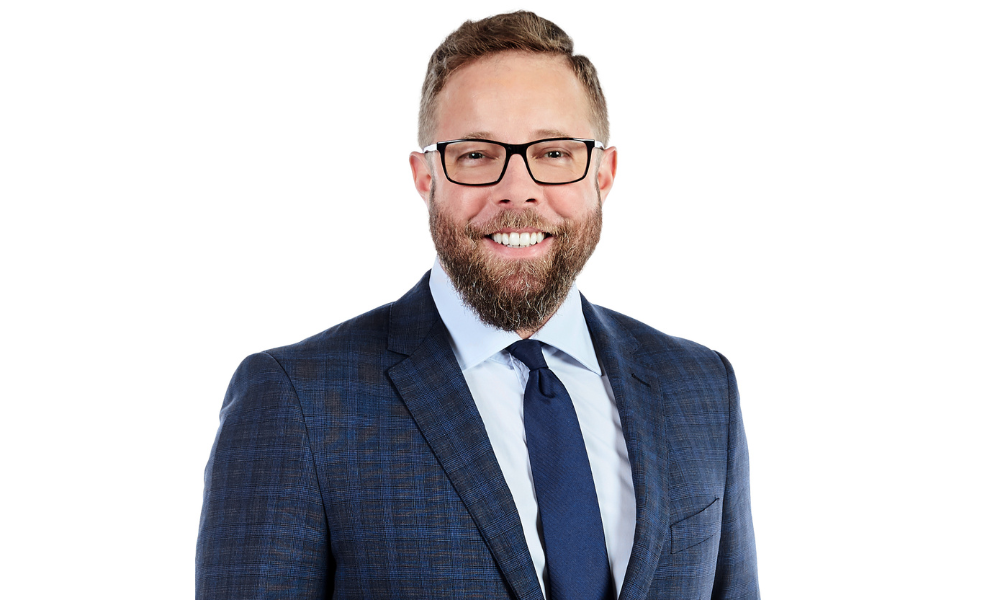 "Employers are required to accommodate but do not have to provide an employee's preferred accommodation – duties within the employee's medical restrictions are reasonable."
So says Ted Flett, an employment lawyer at Zubas Flett in Toronto, after the Ontario Human Rights Tribunal dismissed the discrimination complaint of a worker who wasn't happy with the modified duties offered to her.
"The duty to accommodate is an evolving and multi-party inquiry," says Flett. "The evidence in this matter revealed that the employer listened to the worker's concerns and displayed a willingness to consider other duties than initially proposed in an effort to be flexible and accommodating."
Amazon Canada Fulfilment Services is a subsidiary of global internet retailer Amazon.com. The worker was hired on Feb. 18, 2018, to be an FC associate in Amazon's warehouse in Brampton, Ont.
The warehouse had an onsite medical department called AMCare, which employees used if they needed medical attention. AMCare also worked with injured employees to match their abilities and medical restrictions with available modified job duties.
The worker's job duties involved using a robotic service platform at a workstation picking customer order items from pods brought to her workstation and then scanning the items and placing them in plastic bins.
Injury to hands
In June, about four months after the worker started, she reported physical issues that affected her ability to use one or both of her hands and prevented her from performing her full job duties. She provided a medical note and filed a report of injury form.
Amazon offered modified duties that avoided handling heavy objects but lifting light plastic bins and dislodging objects on the lines with a pole. The worker accepted the offer, which indicated that her limitations were "avoiding repetitive use of both wrists against resistance."
However, on July 24 the worker provided a medical note indicating that she should not perform any lifting and grasping activities with both hands and she required modified duties for the next four weeks.
Amazon offered modified duties of cleaning totes and administrative duties when available, which the worker accepted, saying she would "try and see if it affects my right thumb/hands." However, on her first day of the new modified duties, the worker objected to cleaning totes so she was assigned to perform housekeeping duties.
On July 27, Amazon presented the worker with a standard work assignment form indicating her modified duties as administrative, housekeeping, and cleaning totes. Two weeks later, the worker provided notes from her doctor and physiotherapist and Amazon offered modified duties of tote cleaning, housekeeping, and administrative work if available.
A clear accommodation policy can prevent legally difficult scenarios before they arise, says an employment lawyer.
Additional restrictions
Amazon requested additional medical information and the worker provided a form from her doctor indicating restrictions on any lifting, pulling, and pushing with her right hand and the same above five pounds with her left hand. Amazon adjusted her modified duties to just housekeeping and administrative duties.
Additional doctors notes and a functional abilities form further adjusted the worker's modified duties. On Sept. 14, Amazon removed administrative duties from the worker's job as they were minimal and not readily available. The worker wasn't happy that she could no longer perform administrative duties.
In October, the worker had three medical absences supported by doctor's notes. The third note indicated that the worker had to remain on modified duties and said "desk/office/duties preferred."
An Oct. 24 functional abilities form indicated that the worker was able to perform some limited lifting, so Amazon added the suggested task of hazmat sorting within her weight restrictions that would require training.
An Alberta decision clarified that no accommodation is required without proper medical information from the employee.
Stopped coming to work
Shortly after beginning hazmat duties, on Nov. 3, the worker stopped coming to work. She felt that the modified duties were embarrassing and exacerbated a mental health condition. On Nov. 9, she told Amazon that she would be absent due to accumulated work-related stress.
Amazon told the worker that she had four calendar days to resolve her attendance points and she should contact the leave-of-absence team if her leave went beyond seven days. Amazon had an attendance management system in which employees accumulated points for absences, arriving late, or leaving early. If they reached six points, they could be terminated.
By Nov. 27, the worker accumulated 34 attendance points and did not submit any further medical information. The worker was reminded to resolve her attendance points, but the worker said that she had another job offer and intended to resign the next day. She said that she felt that she had not been accommodated and intended to proceed with her resignation. Amazon processed her resignation.
However, the worker filed a complaint of discrimination in employment because of disability and a reprisal when her employment ended.
The tribunal found that the worker had a disability within the meaning of the Ontario Human Rights Code. However, it also found that each of the modified duties Amazon offered – and which the worker accepted – was reasonable.
The duty to accommodate should include reasonable options but doesn't have to involve the employee's preferred options.
Modified duties in accordance with restrictions
All of the modified work Amazon offered was in accordance with the worker's medical information and the company updated it as necessary, said the tribunal, pointing out that when the worker objected to cleaning totes Amazon immediately removed from those duties. In addition, while the worker may have found some of the duties embarrassing, they were a reasonable accommodation consistent with her disability-related needs and fit within Amazon's operational needs, the tribunal said.
Amazon had well-developed procedures in place to assess the restrictions and available duties for injured employees, says Flett.
"What Amazon did right was establishing and following processes and procedures that ensured compliance with the Human Rights Code and it immediately accommodated the injured worker by offering her modified duties that were compliant with the employee's functional restrictions," he says. "Amazon also involved the employee in the decision-making process and showed flexibility when she was unsatisfied with the modified duties."
The tribunal determined that Amazon showed a willingness to consider different duties that were within the worker's restrictions and adjusted them several times. The worker objected to the removal of administrative duties, but they weren't available at the time. Amazon wasn't legally required to provide the worker's preferred accommodation, the tribunal said.
"The duty to accommodate a disability is up to the standard of 'undue hardship' – Amazon provided reasonable accommodations in the duties offered to the employee even though she did not want to perform the duties," says Flett.
Employers are not required to hire extra staff or create 'make-work' assignments as part of the duty to accommodate, according to an employment lawyer.
Worker terminated employment
The tribunal also found that Amazon did not allow the worker's attendance points to accumulate, but it allowed her absence to continue due to her medical issues and kept in contact with her. Amazon did not terminate the worker's employment – it was the worker who terminated the employment relationship by resigning because she was unhappy with Amazon and had received another job offer, the tribunal said in dismissing the complaint.
Flett points to Amazon's adherence to its established accommodation process as key to successfully defending against the employee's complaint.
"Upon an employee's request for accommodation, a documented and methodical approach to assessing the functional limitations and available workplace accommodations provides significant protections to an employer," he says.