'It's one of the more egregious cases that I've come across in a while'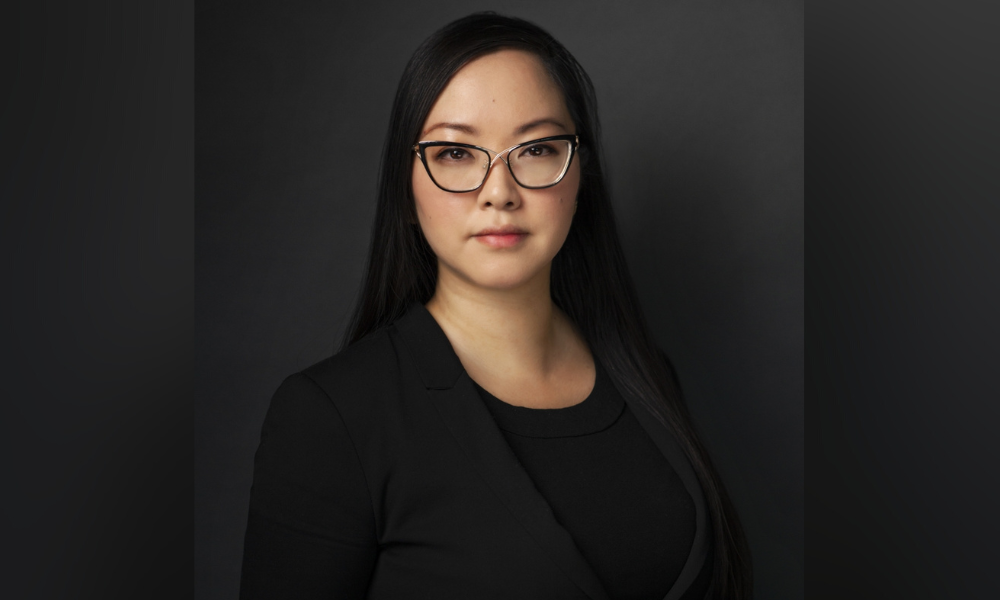 A small business and its owner must pay a former employee more than $56,000 for sexual harassment the employee suffered at the owner's hands, the Ontario Human Rights Tribunal has ruled.
The case demonstrates the problems that can result when employees of a small business have nowhere to turn if there are no formal policies and the person to which they report is the harasser, according Nhi Huynh, an employment lawyer at Williams HR Law in the Toronto area.
"Employers should ensure that they have proper policies in place, because human rights tribunals and courts will scrutinize whether organizations have trained their management and employees properly on [sexual harassment]," says Huynh.
"It's important that employees have access to these complaint procedures so things are dealt with before they spiral out of control – but you want to also make sure you're not opening yourself up to a significant liability if you just don't have that system in place."
Abusive treatment
The worker was hired in 2007 by C.D. Ltd., a small Ontario company. She performed various roles such as bookkeeper, office manager, finance manager, and salesperson.
The worker was a single mother and the owner, CD, gave her loans to help her buy a home along with a company car and insurance.
However, according to the worker, CD frequently subjected her to abusive and discriminatory treatment, after which he would sometimes give her gifts. The worker needed her job and didn't initially recognize the abusive pattern.
CD's behaviour included yelling at her, calling her names, and making comments about her appearance and weight in front of customers and co-workers. He also held the fact that he had helped her buy her house over her, according to the worker.
Read more: A worker who was sexually harassed and assaulted by her boss for more than two decades was awarded more than $200,000 in damages by the Ontario Human Rights Tribunal.
The worker's health deteriorated and in 2010 she thought she had a stroke at work. The worker learned she had high blood pressure and her doctor recommended that she quit working for CD. She eventually resigned in 2011.
A few months later, CD's wife contacted her to explain that CD was receiving treatment for a mental health condition that contributed to his behaviour and the worker would have little contact with him if she returned.
More abuse after worker's return
The worker was till looking for work, so she agreed to return in October 2011. However, CD still verbally abused her on a regular basis and he also made sexual jokes to the worker and other employees.
CD Ltd. laid off the worker in May 2012, but she was soon asked back to fill in for a bookkeeper. The worker worked two days a week, but CD continued to insult her intelligence and appearance, sometimes getting angry and throwing things. He also made derogatory and vulgar comments about others in her presence.
The worker said that CD also made inappropriate comments to her 17-year-old daughter when she came to the office to bring her coffee, which upset both her and her daughter.
In March 2014, the worker resigned from her position after the owner yelled at her and followed her out the door as she left crying. The incident triggered anxiety and depression and she sought counselling. She received both employment insurance and sick benefits until she found another job in April 2015.
The worker filed a human rights complaint alleging harassment and discrimination on the basis of sex.
Co-worker corroborated worker's account
A co-worker confirmed that she had frequently witnessed CD insulting the worker and others, making comments about the worker's weight, and making sexual jokes in the workplace.
CD argued that the worker's stress came from health issues and her life circumstances – including a bad marriage and a previous job – not his behaviour in the workplace. He emphasized that he was generous with her, providing financial support, a company vehicle, and insurance. He also said that the worker talked openly about her health issues, parts of her body, and sexual topics.
CD acknowledged acting out some "eccentricities' but he said he expected his employees to work hard in a high-pressure, competitive industry.
During the hearing process, CD ignored a request for medical information supporting his claim of a mental disability and asked the vice-chair of the tribunal to remove herself because of perceived bias. The tribunal denied the request, as did the Ontario Superior Court and the Ontario Court of Appeal after CD appealed.
The tribunal accepted the worker's account, as she was consistent and provided facts without exaggeration or embellishment that were corroborated by the co-worker. The tribunal found that the worker was targeted on a daily basis with conduct that was 'discriminatory, abusive and in some cases, violent,'" said the tribunal.
"The employee presented her evidence in a balanced manner – for example, she was forthright about instances where the employer was generous," says Huynh. "Her evidence was also corroborated by the witness's testimony, as well as medical and other documentation."
"On the other hand, the employer was unable to provide evidence that logically connected to other information, was evasive about addressing the employee's specific allegations, and was unable to provide evidence as to how he had "honoured and respected the [Human Rights] Code," she says.
The tribunal also found that CD's behaviour was an abuse of power that CD used in part because the worker was a woman, and the worker was forced to endure it as a condition of employment. While CD may have been generous towards the worker at times, this didn't excuse his harassing behaviour, said the tribunal.
Toxic environment related to gender
CD's behaviour created a toxic work environment, but it also constituted sexual discrimination because much of it related to the fact that the worker was a woman, says Huynh.
"There was often overlap between discrimination on the basis of sex and on the basis of disability with regards to the employer's treatment of the employee, but the sexualized and demeaning, gendered nature of the employer's conduct permeated throughout this particular workplace," she says.
CD didn't specifically deny his behaviour, but rather he tried to justify it although he failed to provide any evidence of a mental disability, said the tribunal in finding that the worker was a victim of sex discrimination and a poisoned work environment.
Read more: A recent survey by the PEI Human Rights Commission found that sexual harassment at work has ongoing negative impacts to victims' physical, mental, and social health
Even had CD provided medical evidence, it wouldn't have changed the employer's obligation to provide a workplace free of harassment, says Huynh.
"There have been cases where it was found that [an employee or manager] had mental health issues — it's not an excuse to be abusive towards your colleagues," she says. "There might be times where it's a consideration where the employer has to accommodate someone, but they still need to make sure that they're providing a healthy and safe environment for their other employees."
CD and CD Inc. were jointly ordered to pay the worker $25,000 for injury to the worker's dignity, feelings, and self-respect plus $31,200 in lost wages for the year it took for her to find new employment. The company was also ordered to post copies of the Ontario Human Rights Code in the workplace, implement human rights policies and procedures, and have employees attend an Ontario Human Rights Commission online course.
Relatively low damages for egregious behaviour
Huynh is a little surprised that the damages weren't higher, but she wonders if it may be because the worker herself didn't allege sexual touching in her complaint.
"[The award] seems off-trend considering [the tribunal's] cases lately that really show that, for really egregious cases, you can expect to see general damages on the higher end – most of the allegations had to do with more verbal, abusive, discriminatory harassment or violence, such as throwing things that really didn't have to do with touching the skin," says Huynh.
"But we've seen human rights damages rise significantly in the last couple of years, so this could potentially signal that general damages awards are starting to plateau, particularly for matters that do not involve sexual touching."
Even though social awareness and condemnation of sexual harassment has increased, this case shows that there are still workplaces where employees are being treated horribly, says Huynh.
"It's one of the more egregious cases that I've come across in a while, and the employer is very fortunate that this case was anonymized… because these things go public and it would have been terrible for that employer's reputation to have his name and his company's name out there and attached to this egregious behavior."
See A.B. (Applicant) and C.D. and C.D. Lotd. (Respondents), 2022 HRTO 890.