'It puts the college or university in the driver's seat and in control of the penalty that should be imposed'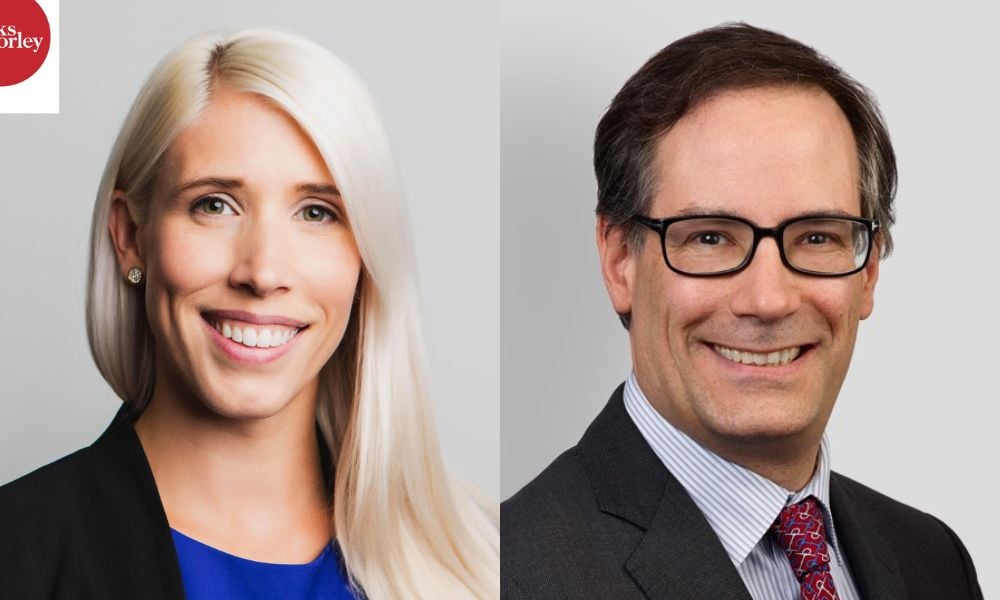 With growing legislation around sexual harassment, and the rise of the #MeToo movement, there's been a concentrated focus on sexual misconduct in the workplace of late.
And new rules being proposed by the federal government when it comes to colleges and universities could further that trajectory.
Introduced on Oct. 27, Bill 26, Strengthening Post-secondary Institutions and Students Act, 2022, concerns the sexual abuse of students by employees of publicly assisted universities and colleges of applied arts and technology.
If the bill passes as it's currently drafted, it will represent a meaningful change in terms of how employers address these kinds of acts of misconduct, says Amanda Lawrence-Patel, labour and employment lawyer at Hicks Morley in Toronto.
"It may be that employers already have this kind of discipline or discharge in place for these sorts of acts, but I think when you're looking at imposing the discipline and defending the discipline and potentially resolving any discipline, that could represent a meaningful change," she says.
"It's going to be really important that we monitor this legislation as it goes forward."
The bill represents a significant development, says Jeffrey Mitchell, partner at BLG in Toronto.
"I think this legislation is a reflection of the fact that, as a society, we're seeing that this kind of behaviour is occurring, and that vulnerable people need protection," he says.
"When you get young adults in an environment... where they're actually under the supervision of other individuals who are in a position of power over them, the potential for abuse of that power comes into play."
Defining sexual abuse
The act defines "sexual abuse" as physical sexual relations with a student, touching of a sexual nature of a student, or behaviour or remarks of a sexual nature toward a student by an employee of the institution where the act: constitutes an offence under the Criminal Code; infringes the right of the student under the Human Rights Code to be free from a sexual solicitation or advance; or constitutes sexual abuse as defined in the institution's employee sexual misconduct policy or other requirement respecting sexual relations between employees and students.
It also includes any conduct by an employee that infringes the right of the student under the Human Rights Code "to be free from a reprisal or threat of reprisal for the rejection of a sexual solicitation or advance."
Read more: Ontario worker gets $56,000 for sexual harassment, abuse from boss
It's interesting that this includes not just the Criminal Code definition but human rights protection, says Mitchell.
"That's a much broader discussion, because under the Human Rights Code, when we talk about sexual abuse, we talk not just about what you would think is the classic Criminal Code definition, but also sexual harassment; for example, where someone is in a position to confer a benefit, which is exactly what the college and university sector would be, makes a sexual proposition and potentially engages in a reprisal — in other words, punishing someone who declined sexual overtures."
"There's a recognition that we need broader protection for students than what the Criminal Code would provide," he says.
Just cause considerations
When it comes to discharge or discipline, the government is proposing that if an employee commits an act of sexual abuse of a student, the institution may discharge or discipline the employee — and it is deemed to be just cause for all purposes.
In addition, the employee would not be entitled to notice of termination or termination pay or any other compensation or restitution as a result of the discharge or disciplinary measure.
Read more: Just cause standard breaches statutory requirement, wipes out termination provision
Also important: no arbitrator, arbitration board or other adjudicator would be able to substitute any other penalty for the discharge or disciplinary measure imposed by the institution.
That's one of the most significant factors in the bill and makes the proposed legislation "somewhat unusual," says Mitchell, as arbitrators regularly have the power to overturn disciplinary consequences.
"This legislation takes away that second inquiry. So if the arbitrator finds that sexual misconduct occurred, or sexual abuse occurred under the legislation, then the arbitrator doesn't have the right to substitute whatever penalty the institution imposed on the individual," he says.
"It puts the college or university really in the driver's seat and in control of the penalty that should be imposed and doesn't allow the union or the individual to be able to challenge it or overturn it."
No re-employment
Bill 26 also covers the issue of rehiring an employee of an institution who commits an act of sexual abuse of a student and is discharged or resigns from their employment, stating that the school "shall not subsequently re-employ the employee."
This kind of approach is newer in terms of it being included in the proposed legislation, says Lawrence-Patel.
"There are interesting discussions to have around practical decisions. But certainly the clear statement that an employee could not be re employed in Bill 26 is a change, is an evolution in the legislation," she says.
"One can imagine that someone wouldn't be reemployed if they'd committed an act of sexual abuse, in practical terms, but it's not something that I've seen previously in legislation."
A lot of colleges and universities would probably take that tact anyway, says Mitchell, but having it in the legislation "shows just how important it is that institutions do not rehire individuals who are found to have committed this type of misconduct."
Non-disclosure agreements limited
The government is also proposing that any agreements, including collective agreements, "shall not contain any term that, directly or indirectly, prohibits the institution or any person related to the institution from disclosing the fact that a court, arbitrator or other adjudicator has determined that an employee of the institution has committed an act of sexual abuse of a student of the institution."
It's interesting how this aspect of the legislation has been phrased, says Mitchell.
"It doesn't go so far as to say, for example, that they cannot agree to have a non-disclosure agreement that sets out the reasons for termination," he says. "It's really geared towards a third-party decision. So, for example, if somebody goes through arbitration and the arbitrator decides that the individual committed sexual abuse, a non-disclosure agreement could not restrict the institution from withholding that information about the arbitrator."
Read more: Opening up non-disclosure agreements
It looks like the institution wouldn't be restricted from agreeing that they won't disclose the reasons for termination in the absence of some sort of adjudication.
"That's a really interesting restriction on it," says Mitchell, adding that he wouldn't be surprised if that provision was amended.
Increasingly, as seen in Prince Edward Island, for example, there's been a movement towards limiting non-disclosure agreements, he says, "to allow victims to be able to come forward with their stories and their truths."
Sexual misconduct policy
Finally, the proposed legislation would require post-secondary institutions to have an employee sexual misconduct policy that includes the institution's rules with respect to sexual behaviour involving employees and students, and examples of disciplinary measures that may be imposed.
Read more: Why is HR failing when it comes to harassment complaints?
Most of the schools already have some form of policy, either as a standalone or as part of a larger policy, says Mitchell.
"The legislation gives a lot of guidelines in terms of what is not acceptable… the actual definition of sexual abuse. Now, I think universities and colleges are free to expand on that if they want to," he says.
"As with any policy, the employer would have to make the employees aware of it and post it and bring it to the attention of the employees. I would say getting an acknowledgement of it is a best practice, but wouldn't be a legal requirement."
If passed as written, post-secondary institutions will have to turn their mind to whether their current policy captures sexual abuse as defined in the legislation, and what types of discipline or discharge that could lead to, says Lawrence-Patel.
"Bill 26 expressly provides institutions with the discretion to either create a standalone policy or incorporate into what I imagine many of them would already have, which would be a harassment discrimination or sexual violence policy. So I think it depends on what the final bill looks like, whether it ultimately makes more sense to create a whole new standalone policy or incorporate into one of those policies which already exists."