Giving a proper warning that someone's job is in jeopardy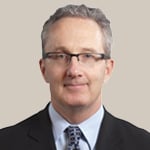 Question: If an employee receives a poor performance evaluation, does the employer have to specifically state the employee's job could be in jeopardy if the employee doesn't improve, or is it implied?
Answer: If an employer has just cause for an employee's dismissal, it will usually have the right to terminate the employment relationship without notice or severance pay.
Just cause is difficult to prove. It will exist where the employee has engaged in serious misconduct that has violated an essential condition of the employment contract, breached the faith inherent in the work relationship, or that was fundamentally or directly inconsistent with the employee's obligations to the employer. The employer bears the onus of proving just cause. The more serious the allegation, the higher the standard of proof that will be required.
In most cases, a single incident of misconduct will not be just cause unless it is extremely serious. To succeed with a just cause argument in cases involving less serious misconduct or unsatisfactory performance, the employer must establish that reasonable standards of performance or behaviour were established and communicated to the employee, proper training and supervision were provided, the employee was given a sufficient period of time to meet the standards, the employee was clearly and adequately warned that continuing failure to meet the standards would result in dismissal, and the employee continued to fail to meet the standards.
In most cases, a clear and unequivocal warning will be required before an employer will have just cause to dismiss an employee without notice or severance pay. A warning establishes the required standards of performance or conduct, and places the employee on notice that her employment is in jeopardy, such that termination will follow if the necessary improvements are not achieved.
A warning does not have to be in writing. But given the significance of the warning and the potential consequences if the employee does not improve, it is best practice for an employer to place the warning in writing. This also removes the possibility of misunderstandings or disputes regarding the content of the warning, or whether it was provided. Clarity and firmness are appropriate in this kind of situation, not subtlety.
In most cases, a performance review that identifies strengths and weaknesses and indicates improvements are required in certain areas will not be considered a sufficient warning to justify a subsequent dismissal for cause. If the employer believes the employee's performance or conduct has deteriorated to the point where dismissal will be necessary if the deficiencies continue, a clear and specific warning should be provided.
In Coles v. Dentech Products Ltd., for example, the court ruled that poor employee evaluation reports did not provide "the necessary clear warning that he had to take steps to avoid dismissal for unsatisfactory performance." Similarly, in Manchulenko v. Hunterline Trucking Ltd., the court stated: "Constructive criticism and advice given an adequately performing employee on an ongoing basis cannot be later re-categorized as some form of employment warning regarding incompetence or insubordination."
In Duffett v. Squibb Canada Inc., the court found that while the employer had notified the employee that she was not meeting her sales budget, this did not constitute a sufficient warning that her employment was in jeopardy if her poor performance continued.
By contrast, in Murphy v. Amram's Distributing Ltd., the employer gave the employee a letter that stated: "We must see a significant improvement in your personal sales figures in order to justify your position with Amram's. This improvement must begin to show immediately in terms of number of sales, new accounts, core business and weekly bookings… The next three months are crucial to your career. … you must understand that the ball is now in your hands." The court found that while this warning did not specifically state that the employee's employment would be terminated if she failed to meet specific goals, the employer told her when it delivered the letter that her job was on the line. The dismissal was upheld.
The same principles apply under employment standards legislation. In Cariboo Chevrolet Oldsmobile Pontiac Buick GMC Ltd., the B.C. Employment Standards Tribunal ruled that an unfavourable annual employee review did not provide just cause because it did not state that the employee's job was in jeopardy for failure to meet the required standards.
For more information see:
• Coles v. Dentech Products Ltd., 1994 CarswellBC 1156 (B.C. S.C.).
•Manchulenko v. Hunterline Trucking Ltd., 2002 CarswellBC 1527 (B.C. S.C.).
•Duffett v. Squibb Canada Inc., 39 CCEL 37 (N.L. S.C.).
•Murphy v. Amram's Distributing Ltd., 1999 CarswellNS 29 (N.S. S.C.).
•Cariboo Chevrolet Oldsmobile Pontiac Buick GMC Ltd., Re, (Aug. 20, 2002), BC EST #D378/02 (B.C. Emp. Stndrds Trib.).
Colin Gibson is a partner with Harris and Company in Vancouver. He can be reached at (604) 891-2212 or [email protected]