'There was nothing wrong with the employer presenting solutions that were responsive to her actual needs'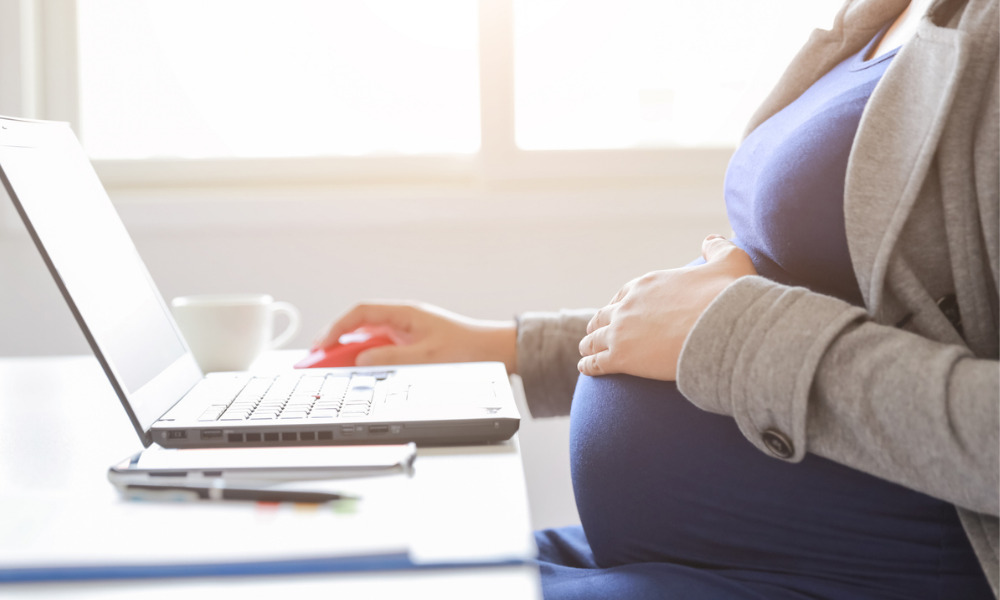 "It's not discriminatory to have conversations about accommodation details – you really need to have that dialogue for accommodation – and you don't have to shy away from having those conversations just because there's a protected [human rights] ground in the background."
That's one of the lessons employers can learn from a Federal Public Sector Labour Relations and Employment Board decision that dismissed a worker's claim of gender and family status discrimination, according to Annie Gray, a labour and employment lawyer at Stewart McKelvey in Halifax.

The worker was a correctional officer at Springhill Institution in Springhill, N.S., employed with the Correctional Service of Canada (CSC). She worked the regular shift schedule for correctional officers at the institution, consisting of four 12-hour shifts followed by five days off. The shifts were either daytime or nighttime.
The worker was subject to a collective agreement and Treasury Board policy that allowed employees who were pregnant or nursing to request a modification to their job functions or a reassignment if their job functions could pose a risk to their or their child's health. If CSC determined that a modification or reassignment wasn't reasonably practicable, the employee was entitled to a leave of absence without pay.
In 2014, CSC approved the worker's request for a specific shift schedule to accommodate a child custody agreement with her former spouse, who had primary custody. The schedule involved four 12.75-hour day shifts followed by five consecutive days off. CSC approved the request, which allowed the worker to see her child after work.
In March 2015, the worker informed CSC that she was pregnant. CSC took her out of uniform the next day and presented an accommodation plan for administrative work. The worker remained on the four-days-on, five-days-off schedule to accommodate her custody agreement, although CSC tried to discuss changing her schedule to match that of the regular administrative schedule – eight hours a day, Monday to Friday. The worker was upset at these conversations and felt stressed.
There was no issue with CSC asking the worker about changing her hours to the administrative schedule, says Gray.
"They didn't do anything wrong in asking to try to facilitate a change in her schedule – when she got put on administrative duties, all the people she worked for and with had completely different hours, so it was a good step for them to try to gain insight into what she really needed for that family status accommodation and how it might work to better align with the actual duties that she was doing," she says. "In the end, they didn't they didn't push it too far and they left her with the same hours that she had."
Worker wanted to work from home
On May 1, the worker told her doctor that she was upset and stressed out at work. After she told the doctor that telework was available in the collective agreement, the doctor wrote a note stating that she had a high-risk pregnancy and "it will be highly appreciated if [the worker] is allowed to work from home because of medical reasons."
CSC told the worker that it needed more information on her limitations to determine appropriate accommodation. It placed her on paid leave pending a decision on accommodation.
CSC wrote to the doctor requesting information on the worker's functional limitations as applied to her correctional officer position. The doctor responded with the following limitations: no contact with inmates or risks of physical or verbal assault, frequent breaks, low-stress environment, no lifting or physical activity, no weapons, and no vest or duty belt.
Read more: Comments and nicknames related to an employee's pregnancy amounted to gender discrimination, the Nova Scotia Board of Inquiry found.
CSC determined that there wasn't enough work for the worker to do at home and assigned her to administrative duties in a private office with a sofa in a building outside the institution's perimeter fence.
The worker said that she felt targeted and harassed when CSC tried to get her to change her schedule and refused to let her work from home. She filed two grievances – one claiming that the CSC discriminated against her based on her gender by failing to accommodate her, and another for harassment and discrimination based on her family status.
The board found that the worker's sex and pregnancy were characteristics protected from discrimination by the Canadian Human Rights Code and the collective agreement. However, there was no evidence that she experienced any adverse impacts related to those characteristics.
The board found that CSC assigned the worker administrative duties almost immediately – despite the difference between regular administrative hours and the worker's custody plan – and continued to look for reasonable options.
The board also found that CSC was entitled to request more information on the worker's limitations and that request was not itself discrimination. In addition, when the worker's doctor provided a list of limitations, CSC assessed it and developed a plan that largely followed it. The worker felt the doctor's note meant that she should be teleworking, but the note only suggested it, the board said, adding that not all parties had to agree to an accommodation plan for it to be reasonable.
The board found that the grievances had little to do with the worker's limitations and more with a potential problem with her schedule and her perception of her workload.
Perfect accommodation not required
According to Gray, it's a good example of the principle that employees don't just get their preferred accommodation.
"You don't get to say, 'I want to work from home, my doctor says that's a good idea for me, so it's my way or the highway,'" she says. "The employer presented a solution that was responsive to her actual limitations – it's important to note that she did get what she wanted in the end anyway – and there was nothing wrong, from a process perspective, with the employer presenting solutions that were responsive to her actual needs."
The board also found that there was no discrimination based on family status, as the custody plan wasn't based on a legal obligation because the father had primary custody. It also made practical sense for CSC to try to arrange the worker's schedule to match the hours of others doing administrative work, the board said in dismissing the grievances.
The board's finding with regard to family status wasn't surprising, because the schedule arrangement wasn't really accommodation even if CSC called it that, says Gray.
"Family status wasn't even really engaged here because there wasn't any evidence or information about what [the employee's] childcare obligations were," she says. "There wasn't any evidence at all about what her actual childcare obligations were or what her other options were that triggered the need for family status accommodation."
Read more: The accommodation process is intended to be a two-way dialogue.
The board's decision emphasizes that the accommodation process should involve both employers and employees, but reasonable accommodation doesn't require the worker's full assent, according to Gray.
"The arbitrator addressed that and said, 'Yes, it is a multi-party inquiry,' but when you have clear medical evidence and you ticked all the boxes of responding to the issues you've been presented with, it's not mandatory every time that you consult first when you've got that information."
Employers should carefully examine what works best for everyone and not jump right into what the employee wants, she says.
"[The decision] hammers home that employers shouldn't be afraid to have the discretion to really talk about what the basis for accommodation is and be responsive to it," she says. "It might be worth considering, if you're going to be a generous employer, not locking yourself in to a human rights accommodation before you've met the threshold for what's required."
See Miller v. Treasury Board (Correctional Service of Canada), 2022 FPSLREB 10.