More severe discipline for health and safety violations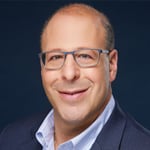 Question: We have a five-step progressive discipline process which includes a verbal warning, two written warnings, suspension with final written warning, and finally termination. However, our policy provides that for health and safety infractions, there is only one written warning, followed by immediate termination for a second offence. Would this be sufficient to establish just cause?
Answer: As most readers will already know, the issue of summary dismissal, or just cause, is a complicated one. There are no hard and fast rules with respect to what will constitute just cause for dismissal in a particular set of circumstances.
It is important to remember the decision is not to be based solely upon the misconduct or performance in question, but also a contextual analysis which takes into account the entirety of the employment relationship. This includes the length of service, any prior disciplinary issues or warnings, the nature of the employee's position and the degree of trust required, and anything else that is relevant.
In many cases, courts have concluded some lesser form of discipline was more appropriate than summary dismissal, which traditionally include warnings. As well, there is the possibility of suspensions without pay, though this is a particularly risky area since, historically, such suspensions were considered to be constructive dismissals. Unless there is an implied or explicit contractual right to suspend an employee, employers were typically not considered to have that power. Recent cases have suggested a shift in this approach, but the law in this area is currently unclear.
Many employers have discipline processes similar to the one above. This is certainly advisable, but employers should not create a rigid set of steps from which they cannot diverge. In other words, rather than having a sequence of steps, which suggests that each subsequent instance of misconduct or poor performance will take the employee one step further down the road to termination without any discretion or flexibility, employers should set out the potential forms of discipline that can be imposed, but retain discretion with respect to how any particular instance of misconduct or poor performance will be treated.
In some circumstances, an employee's first transgression may be so egregious that summary dismissal is warranted. Conversely, an individual's fifth strike might be of such a minor nature that dismissal will not be warranted. In the first situation, the company may be faulted if they appear to have skipped over required steps and immediately dismiss the employee. In the second, the employer may well be faulted if they choose to dismiss even though the "last straw" was a relatively innocuous one.
Courts will certainly not follow an employer's discipline process without consideration of the appropriateness of the discipline, or dismissal, in the circumstances. This is another reason why discretion and flexibility should be retained.
With respect to having a more strict disciplinary process for health or safety infractions, whether it is enforceable will depend upon the circumstances. An employer would be ill-advised to proceed on that basis and dismiss the employee as a result of the second infraction without any consideration of the seriousness of the misconduct and the underlying context. As a result, I would recommend removing the separate process for health and safety infractions, and simply adopt an approach as described above, which sets out potential forms of discipline, but makes it clear that in any situation, the employer will impose discipline based upon the particular circumstances.
Stuart Rudner is a partner in Miller Thomson LLP's Labour and Employment Group in Toronto. He can be reached at (416) 595-8672 or [email protected]