Employer wants to keep replacement in same role, move returning employee to new role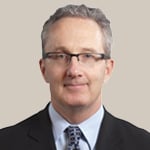 Question: If an employee returns from job protected leave, what are the employer's options and liabilities if it prefers to keep the replacement in the job and move the returning employee to a different position or department with similar pay?
Answer: Under employment standards legislation in each Canadian jurisdiction, employers are required to provide their employees with certain types of leave, such as pregnancy and parental leave, bereavement leave, and compassionate care leave. As these leaves are statutorily protected, the employee will in most cases be entitled to return to her job at the end of the leave.
Under some circumstances, an employer may be entitled to move an employee who is returning from job protected leave to a different position. This must be done carefully, to ensure compliance with the applicable legislation. As the requirements differ in each jurisdiction, employers should review their statutory obligations before taking action.
In British Columbia, for example, the Employment Standards Act states that where an employee returns from job protected leave, the employer must place the employee in the position she held before the leave, or in a comparable position. Determining whether a position is "comparable" depends on the circumstances. Relevant factors may include, but are not limited to, job title, job duties, reporting relationships, status as perceived by employees and others, pay, benefits, hours of work, location of work, type of office/workstation, and availability of equipment.
An employer may not be required to return an employee to her previous position or a comparable position if no such position is available as a result of a legitimate reorganization of the employer's business. In John Ladd's Imported Motor Car Co, Re, the employer restructured its operations while the employee was on pregnancy and parental leave, due to the retirement of one of its managers. The employee's position was eliminated as part of the restructuring and her job functions were distributed among several other employees. When the employee returned from leave, the employer told her no position was available, terminated her employment, and provided her with severance compensation. The B.C. Employment Standards Tribunal ruled that the employer was not required to return the employee to work, as there was no position available for her as a result of a legitimate reorganization.
Similarly, in Flint (Re), the tribunal ruled it was unreasonable to impose a duty on an employer to provide the same or comparable employment at the end of a job protected leave, where the business of the employer had undergone significant changes such that no such position was available. The tribunal noted that otherwise, this would place the employee who took statutory leave in a better position than employees who continued to work during the leave period.
The essential principles of job protected leave are similar in other Canadian jurisdictions, but the specific requirements vary. In Alberta, for example, Employment Standards Code provides that if an employee who has taken maternity and/or parental leave fails to give the employer at least four weeks' notice of her intention to return to work at the end of the leave, the employee is not entitled to resume work unless the failure to provide the notice resulted from unforeseeable or unpreventable circumstances. In British Columbia and Ontario, however, an employee's right to return to work from job protected leave will not be lost in these circumstances.
For more information see:
• John Ladd's Imported Motor Car Co., Re (Dec. 9, 1996), BC EST #D313/96 (B.C. Emp. Stndrds Trib.).
• Flint (Re) (Nov. 1, 2000), BC EST #D477/00 (B.C. Emp. Stndrds Trib.).
Colin Gibson is a partner with Harris and Company in Vancouver. He can be reached at (604) 891-2212 or [email protected]