'It's not just 'We have a policy'… they need to be informed and trained on what to do'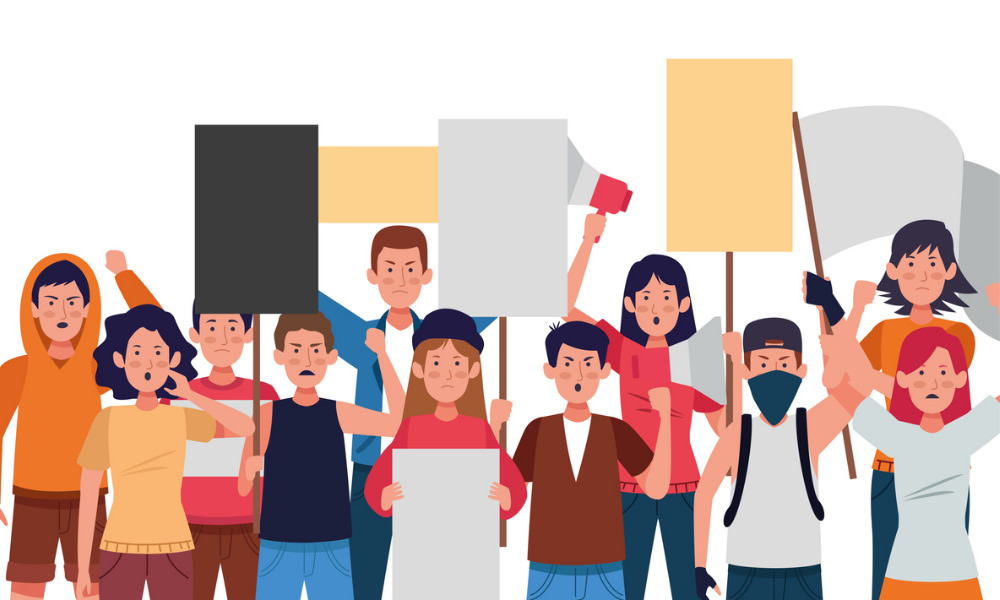 Vaccination policies are not without controversy, but a new and troubling trend has seen anti-vax protests cropping up across the country.
These have made it more difficult to work for those employed in healthcare settings, stores, restaurants and other establishments where the rallies have been held, says Carissa Tanzola, partner at Filion Wakely Thorup Angeletti in Ontario, in an interview with Canadian HR Reporter.
"I think that impacts both employees and employers where you might have customers that do not want to attend that store or that restaurant because they don't want the hassle of going through protesters. It also means that there is a direct decline in revenue for the employer which then could impact employees' livelihood. All of those are interconnected so it's difficult for everyone," she says.
While not all of the protests may not be causing violence in the workplace, they may constitute harassment. And employers have a responsibility to protect employees, says Tanzola.
How? The first step is to conduct a risk assessment, as required by the Occupational Health and Safety Act (OSHA).
"The risk assessment is the employer taking stock of the issue… If protests are happening in the workplace, it would be necessary for the employer to do a risk assessment and say, 'What has changed?', 'What do I need to be mindful of?' And so they'll be looking at 'Are the protesters blocking entrances?', 'Are they preventing employees from coming to work?', 'Are they being violent?', 'Are they being threatening?', 'Are they being harassing?'"
The bullying and harassment that healthcare workers are facing from protesters is unacceptable, according to the Canadian Medical Association (CMA) and Ontario Medical Association (OMA).
Policies and training
Once employers are done with risk assessment, they must then set out policies, and ensure that workers are well-equipped to follow the rules, says Tanzola.
"It's not just 'We have a policy' but nobody knows about it; they need to be informed and trained on what to do."
It's important to make workers understand what employers expect them to do, such as turning people away or de-escalating a situation that might be rising in intensity, she says. Answer to the questions like "Does the employee have to call a manager?", "Does the employee have to remove themselves from the situation?", among others, have to be clear, she says.
"In addition to meeting your minimum statutory requirements as an employer, it's always good practice both for employee health and safety as well as for business to ensure that extra things are being implemented," says Tanzola.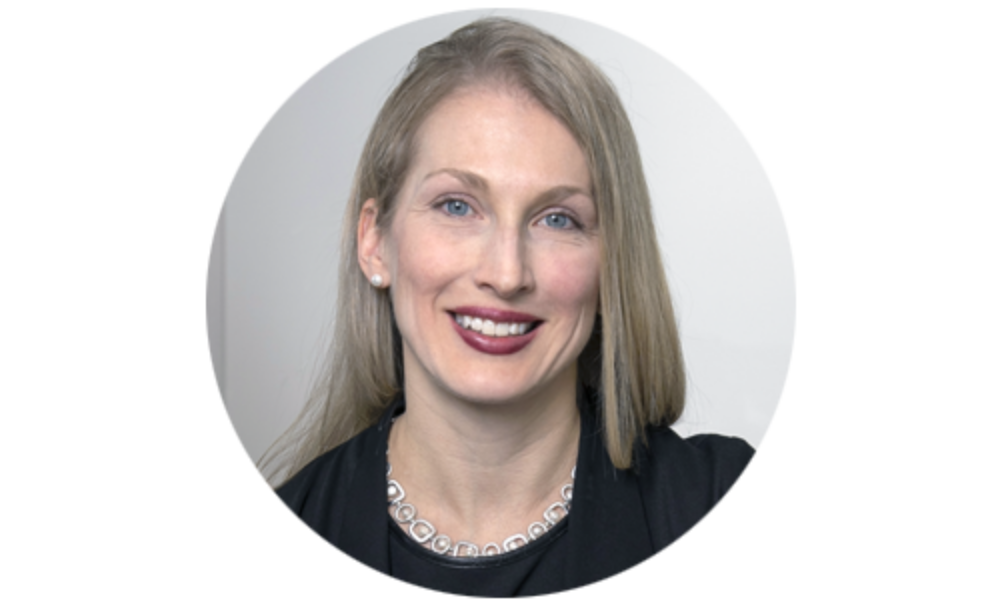 Carissa Tanzola
If it means that employees are trained to remove themselves from the situation and go somewhere safe or healthy, so those individuals who are causing the problems are not being served, then that may be what the employer chooses to do, she says.
"Likewise, if it's getting very difficult to run a business, protesters are blocking entrances – depending on the size and how successful the business is – maybe you hire third-party security, or train your employees to quickly call 911 if necessary."
Health-care workers often face an increased risk of violence in the workplace but that doesn't free employers from taking all the precautions they can to reduce that risk.
Right to refuse unsafe work
On the other hand, workers can protect themselves by refusing to do their work in an unsafe environment, if they deem it necessary. However, that involves a very specific process, says Tanzola.
Once an employee refuses to do work for this reason, the employer must then take stock of the situation and remove any risks, she says.
"If the employer believes that there is no risk and says that they have a policy in place, they have a procedure in place, and the employee has been directed what to do if they're encountering difficult customers that they don't believe to be threatening, and then the employee disagrees, then they have to call for the ministry of labour to come in and run an assessment as well."