Medical associations call for end to attacks and violence after anti-vax protests at hospitals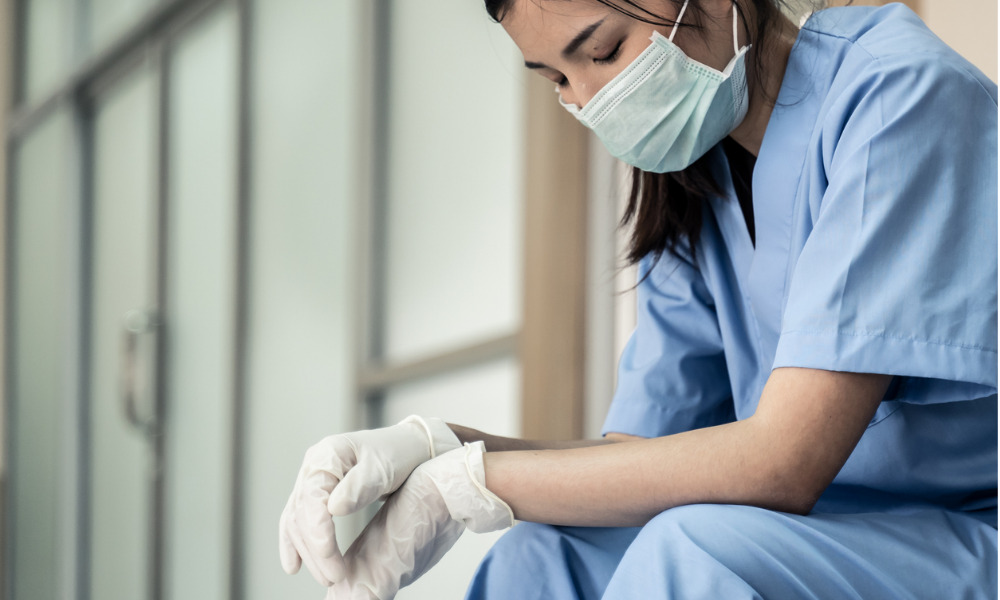 "We have confronted uncertainty, exposed ourselves to risks, and worked prolonged hours, weeks and months all in support of our patients and the public we serve. We have not signed up for bullying, attacks and violence, at the hands of those who do not subscribe to science or health advice," say the two groups in a statement.
"The health-care workers who have worked tirelessly for months on end are being bullied and harassed for doing their jobs. This is wrong and unacceptable – full stop. We are in a health crisis of unprecedented proportions."
Health-care workers have always relied on scientific facts, evidence and rigorous research, and this has become much more important amid the pandemic, according to the two groups. And Canadians must support health-care workers as the country continues to fight the virus.
"As we face a fourth wave and the spread of the highly infectious Delta variant, the stakes could not be higher. It has never been more important to stand with our health-care colleagues and deplore any and all online or in-person threats. This is simply not acceptable."
Supporting statements
While everyone has the right to peaceful protest, the targeting and harassment of health-care workers at health-care facilities today is completely unacceptable, said B.C. Premier John Horgan on Twitter: "We stand by our health-care workers and support them fully."