Statement of Claim should not be ignored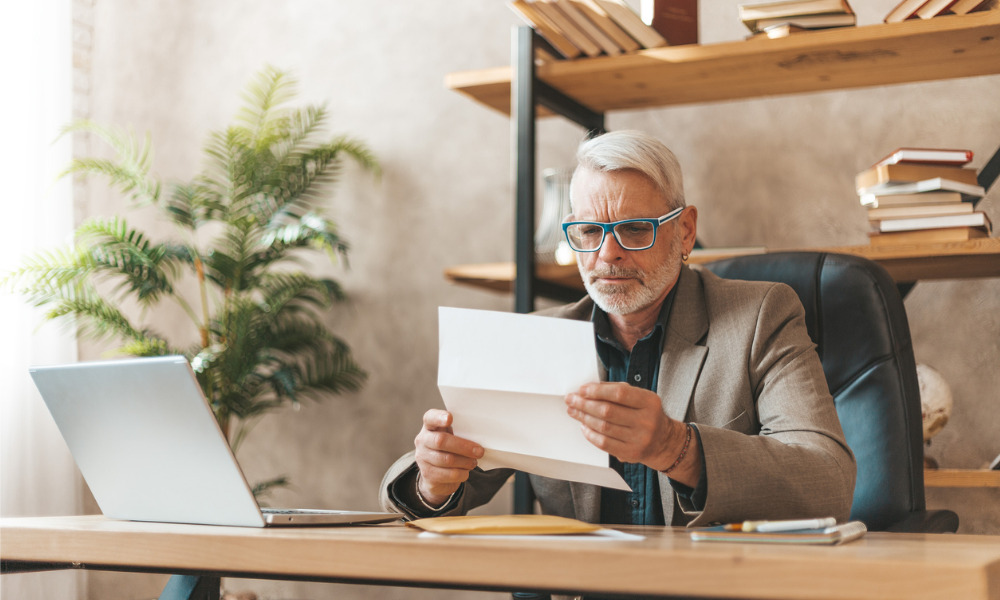 Consider this "nightmare scenario": your company is looking through old files, and realizes that six months ago, it was served with a Statement of Claim from a former employee. The person who received the statement did not bring it to the company's attention, and the company never defended the lawsuit.
After contacting the court, you learn that the former employee obtained a default judgment against the company requiring you to pay $250,000 plus legal costs.
Is all hope lost? What do you do?
This scenario occurs more often than it should. Sometimes, it can be due to a miscommunication within a company. Other times, it can be because the person who was served with the Statement of Claim simply didn't understand that they needed to respond to it.
Warning on first page
Every Statement of Claim issued in Ontario contains the following warning on the first page:
"If you wish to defend this proceeding, you or an Ontario lawyer acting for you must prepare a statement of defence... within twenty days after this statement of claim is served on you, if you are served in Ontario."
Nevertheless, it is surprising how many times we are contacted by people who were served with a Statement of Claim and thought that the lawsuit would simply go away without them responding to it.
If a defendant has not retained a lawyer to defend a lawsuit within 20 days of being served with the statement, they can be "noted in default", and will not subsequently be able to defend the lawsuit without the consent of the parties or a court order. A plaintiff can then obtain default judgment against a defendant that is noted in default, which has the same enforcement mechanisms as a judgment obtained at trial.
This initial 20-day deadline is automatically extended by 10 days if a defendant retains a lawyer to defend the lawsuit and delivers a "Notice of Intent to Defend". In such cases, it is common (and expected) for the lawyers to agree on further extensions of time to deliver a Statement of Defence, and for the plaintiff's lawyer to give reasonable advance warnings before noting the defendant in default.
However, when a defendant does not retain a lawyer and does not take steps to defend the lawsuit, the plaintiff has no obligation to extend the deadlines or give any warnings before noting the defendant in default.
Criteria to consider
If you learn of a default judgment against your company, it is absolutely critical that you retain a lawyer immediately in order to bring a motion to set aside the judgment. The court has discretion to set aside default judgments, and generally considers the following criteria in deciding whether to grant such motions:
whether the motion was brought promptly after the defendant learned of the default judgment
whether there is a plausible excuse or explanation for the defendant's default
whether the facts establish that the defendant has an arguable defence on the merits.
The first criterion is critical - waiting too long after learning of the default judgment can mean that you are unsuccessful in moving to set it aside.
Ontario case
In 2015, I argued a case at the Ontario Court of Appeal, in which I represented the plaintiff. My client had noted the defendants in default and obtained default judgment.
After considerable delay, one of the defendants brought a motion to set aside the default judgment. The motion judge found that the defendant satisfied the second and third criteria — he had explained the circumstances which led to his default and had presented a triable defence on the merits.
However, with respect to the first criterion, the motion judge found that the defendant "had not moved expeditiously to bring his motion to set aside, nor had he satisfactorily explained his undue delay", and dismissed his motion on that basis. The decision was upheld by the Court of Appeal.
In that case, because the defendant waited too long to bring his motion, he was unable to set aside the default judgment that my client had obtained against him. Had he acted sooner, he may have been able to successfully set it aside.
So what can you do if you learn about a default judgment? Act fast, retain a lawyer right away, and don't delay. Timing is key — and it could mean the difference between having a lawsuit to defend and having a judgment to pay.