Worker had to pay more for child care, but issues he raised with employer related to pay and co-workers getting more hours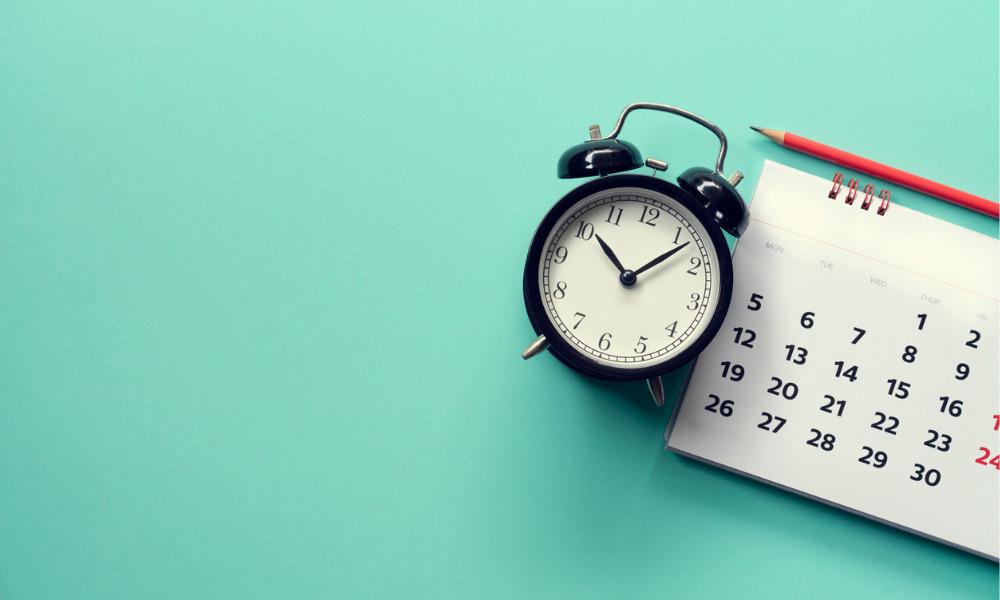 A worker's dispute over a shift change had more to do with his pay and seniority than his family status, the Ontario Human Rights Tribunal has found.
Ryan McClean worked for Dare Foods, a food manufacturer based in Cambridge, Ont. Hired in January 2006, McClean worked shifts that ran from either 2:30 p.m. to 10:30 p.m. or 2 p.m. to 10 p.m. Monday to Friday.
In September 2015, McClean took critical ill child-care leave and parental leave after his daughter was born. While on parental leave, his supervisor asked him if he wanted to work a weekend shift schedule that was going to be created once he returned. This schedule entailed working two shifts totalling 24 hours at time and one-half.
McClean agreed to work the weekend shift when he returned on Sept. 2, 2016. Although the change resulted in a pay cut — at the time-and-one-half rate, it would be the equivalent of being paid for 36 hours per week as opposed to the 40 hours per week he worked before going on leave — McClean would save on daycare costs for his daughter because he wouldn't need to have someone look after her Monday to Friday. He was a single father and the mother wasn't able to care for their daughter or provide financial support. In addition, he had no family nearby who could help with child care.
McClean worked the weekend shifts until November 2017 when Dare lost a contract and had to eliminate the Saturday 12-hour shift. All the other Saturday shift workers were moved to a Monday-to-Friday schedule, but McClean continued to work 12-hour shifts on Sundays and the company gave him eight-hour shifts on Wednesdays and Thursdays from 7 a.m. to 3 p.m. paid at straight time and a lower rate due to the nature of the position. Every other week, the Thursday shift was changed to four hours on Tuesday and eight hours on Friday.
Shift change meant less pay, more child care needed
McClean complained about getting fewer hours than employees who were junior to him and was confused as to what days he would be working. He also noted that the new arrangement would result in another pay cut, as the 16 hours from the two new weekday shifts were less than the 12-hour Saturday shift at time and one-half.
With the new shifts on weekdays, McClean needed daycare for his daughter. However, because he didn't work steady shifts, he was unable to get a subsidized daycare rate — he had to enroll his daughter for three steady workdays on order to qualify.
McClean requested an additional shift to increase his hours and help with the daycare subsidy, but Dare denied the request as management didn't deem him to be a team player. He eventually found three babysitters for his daughter on weekdays and went back to weekend-only shifts after Feb. 12, 2018. However, McClean filed a human rights complaint alleging that Dare discriminated against him because of family status.
The tribunal noted that it had been established in case law that family status under human rights legislation "covers childcare obligations engaging a legal responsibility to a child." In addition, any negative impact on a family need from an employer's actions "must result in a real disadvantage to the parent-child relationship and the responsibilities that flow from that relationship and/or to the employee's work," said the tribunal.
The tribunal added that accommodation involved obligations for both the employer and the employee and employees were responsible "for initiating the accommodation process by clearly stating the need for family status accommodation and identifying the specific needs/requirements."
The tribunal found that Dare was aware that McClean had a young daughter as he was away from work for one year on critical ill child-care leave and parental leave. In addition, the weekend-shift arrangement came about because of McClean's need to care for his child.
However, the tribunal found that after the Saturday shift was eliminated and McClean was moved to some weekday shifts, he didn't specifically request accommodation due to his family status. McClean raised the issue of lost income due to reduced hours and the lower wage rate for the weekday shifts, but he didn't say he needed an extra weekday shift to qualify for subsidized day care or state that he was having child-care problems. He also didn't provide evidence that getting the extra shift would have specifically resulted in him receiving a subsidized daycare spot, added the tribunal.
No evidence of adverse impact to parental obligations
The tribunal also found that, despite the fact that the shift change made things more difficult for McClean, he was still able to work. He was able to find babysitters for his daughter and he had to pay more for child care, but there was no indication this caused "an actual disadvantage to his and his daughter's relationship" or McClean's parental responsibilities. Instead, McClean's main concern was the impact the shift change had on his financial position, said the tribunal.
"The shift change did not put [McClean] in a position of having to choose between his job and caring for his daughter, or negatively impact his and her relationship and the responsibilities that flow from their relationship in a significant way," said the tribunal. "There is no evidence that it significantly interfered with his obligations to his daughter or that he was unable to meet his child care obligations."
The tribunal determined that McClean's request for more hours and shifts was related to others with less seniority getting day shifts and the pay cuts. As a result, McClean's issues with the shift change "appear to be related to pay as opposed to an issue based on the [Ontario Human Rights Code] and, without a formal request for accommodation, there was no requirement for Dare to investigate accommodation options, the tribunal said.
For more information, see:
McClean v. Dare Foods Limited, 2019 HRTO 1544 (Ont. Human Rights Trib.).