'I don't think the government is ready yet'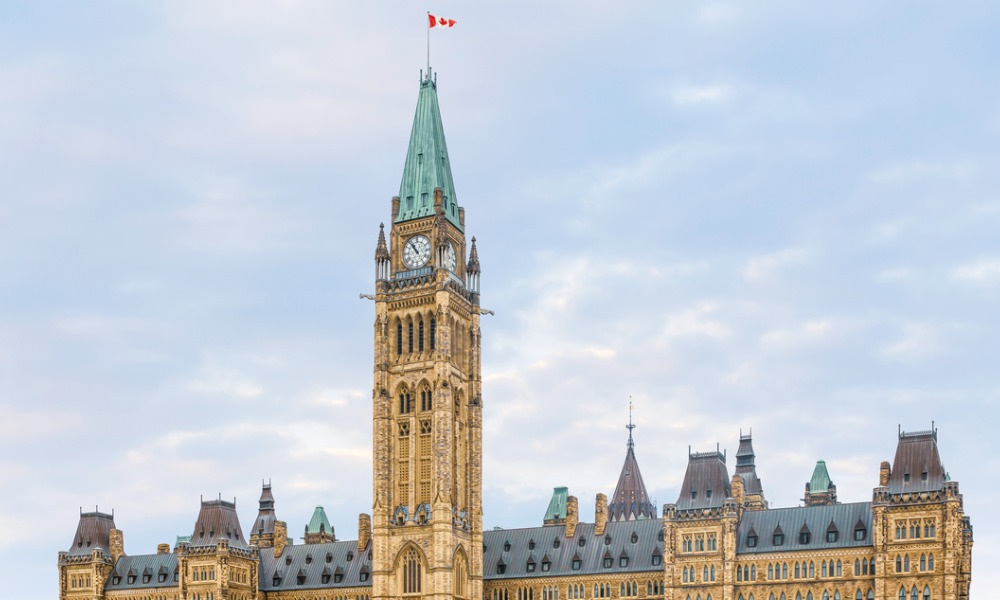 Canadian industries are calling for the federal government to halt the implementation of the Modern Slavery Act, which is slated to take effect starting Jan. 1, 2024.
Canada passed the act – An Act to enact Fighting Against Forced Labour and Child Labour in Supply Chains Act and to amend the Customs Tariff – on May 11, 2023. It will create supply chain transparency and reporting obligations for certain companies as part of Canada's efforts to fight against forced labour and child labour in Canadian supply chains.
If the act to push corporations to provide greater transparency about their supply chains takes effect at the start of next year, companies must prepare to report to the minister of public safety and emergency preparedness by May 31, 2024.
However, there are still a lot of things that are unclear when it comes to the reporting process, claims Ben Chalmers, vice-president of the Mining Association of Canada.
"We are not arguing or disputing the principle of what this bill is trying to achieve, or the specifics of what this bill is including," he says in a Reuters report published on CBC. "We just want time to be able to do a better job when we start reporting; that is why we are seeking a one-year extension."
Under the new law, violating companies could face penalties of up to $250,000.
In late February 2017, the French government passed a law requiring companies to establish and disclose plans and processes to address and prevent human rights abuses in their global supply chains. The Netherlands also proposed legislation that would require companies to address risks of child labour in their supply chain.
McKay cites lack of reporting, guidelines
But even the Canadian government is not ready for the Modern Slavery Act implementation, John McKay, the Liberal member of parliament who moved the bill, said in the Reuters report.
"It's incumbent upon the federal government to be ready to receive their filings and to give advice as to what the filing should contain," McKay says in the report. "I don't think the government is ready yet."
There is still a lack of reporting and procedural guidelines, which mean that the government is not prepared to meet the January launch date, McKay says. This is the case even though he expects most Canadian companies affected by the law to abide by the new rules.
Labour shortages (48 per cent), employee turnover (31 per cent) and workplace stress (10 per cent) are bigger operational challenges than supply chain issues (nine per cent), according to a previous report.
Which employers are affected by Modern Slavery Act?
The Modern Slavery Act applies to government institutions as well as any entity that's:
producing, selling or distributing goods in Canada or elsewhere;
importing into Canada goods produced outside Canada; or
controlling an entity engaged in any activity described in paragraph (a) or (b).
"Every entity must, on or before May 31 of each year, report to the Minister on the steps the entity has taken during its previous financial year to prevent and reduce the risk that forced labour or child labour is used at any step of the production of goods in Canada or elsewhere by the entity or of goods imported into Canada by the entity," it says.
The report must also include the following information in respect of each entity subject to the report:
its structure, activities and supply chains
its policies and its due diligence processes in relation to forced labour and child labour
the parts of its business and supply chains that carry a risk of forced labour or child labour being used and the steps it has taken to assess and manage that risk
any measures taken to remediate any forced labour or child labour
any measures taken to remediate the loss of income to the most vulnerable families that results from any measure taken to eliminate the use of forced labour or child labour in its activities and supply chains
the training provided to employees on forced labour and child labour
how the entity assesses its effectiveness in ensuring that forced labour and child labour are not being used in its business and supply chains.
Key recommendations for businesses
Taylor Hannegan, human rights associate; Claudio Formisano, human rights associate director, and Alice Pease, human rights manager, all with the Business for Social Responsibility (BSR), share the following recommendations for businesses to abide by the new law:
Collect more detailed information on their business structure, approach to modern slavery, and risk profile including specific policies and processes related to this region.
Strengthen monitoring and evaluation of human rights due diligence as it relates to supply chain mapping, prevention, and due diligence for risks of forced and child labor.
Enhance remedy and mitigation measures.
Come up with a statement, approved by the board of directors, to build internal consensus on the importance of corporate modern slavery policy.