Survey finds labour shortages a bigger worry than supply chain issues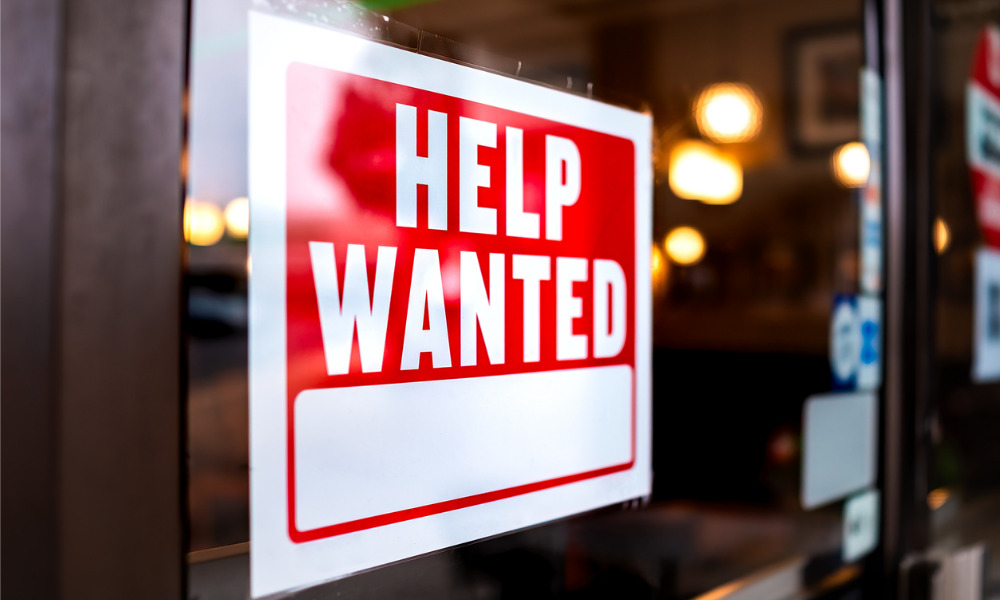 Amid the threat of recession, staffing issues are far more of a concern than supply chain issues for global executives.
Labour shortages (48 per cent), employee turnover (31 per cent) and workplace stress (10 per cent) are bigger operational challenges than supply chain issues (nine per cent), finds digital frontline workplace WorkJam.
Also, retention ranks as a much more important workforce initiative than improving customer service. One-third of execs cite retention as their top imperative, followed by attracting talent (28 per cent), upskilling staff to be able to "do more with less" (20 per cent), improving operational efficiency (12 per cent) and delivering better customer service (seven per cent).
"Customers across industries are dealing with high turnover, and this survey suggests that executives understand it's imperative to meet the needs of employees who are choosing to stay, but are looking for a better work environment, more flexible schedules, and career mobility," says Steven Kramer, CEO of WorkJam.
"In the retail industry, specifically, the back-to-school season is coming up fast and executives know they must hold on to great employees to be able to provide an excellent customer experience."
Despite the threat of recession, nearly a third (31 per cent) of American workers are actively looking for a new job, finds the Conference Board.
Focused on employee retention
Retail leaders are looking to meet employees' needs as individuals wherever they can, he says.
"This includes prioritizing professional development, team-building activities, and providing a better work-life balance."
To improve retention, employers are increasing pay (60 per cent), adding perks (50 per cent) and looking to share employees across locations and regions (41 per cent).
This makes a lot of sense, as three-quarters of executives think employees are leaving their company for better-paying jobs, according to the survey of 138 executives in North America, Europe, Asia and South America, in June 2022.
Among Canadian workers considering changing jobs in the next six months, 88 per cent say compensation is the most important factor, according to a survey by ADP.
Also, other employers think that staff are leaving for career development reasons (67 per cent), for better schedule flexibility and work-life balance (49 per cent) and for better benefits (44 per cent), according to WorkJam.
Roughly half (49 per cent) believe talent leaves to attain better schedule flexibility and work-life balance while 44 per cent believe employees leave in search of better benefits.
When it comes to retaining workers, stay interviews are important, says Ann Hiatt, leadership strategist at Ann Hiatt consulting.
"Too many organizations wait until a valued employee is on the way out to the door to reactively conduct exit interviews. Smart leaders have proactive conversations with their critical, star performers to ensure that they feel valued and know they will be invested in long term," she says.