Private school changed its mind shortly before school year started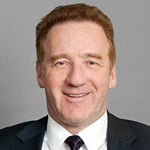 Question: We're a private school that employs teachers on one-year contracts that expire at the end of every school year in June and we renew contracts or hire new teachers in September. We told a teacher after the expiry of her contract in June it would be renewed in September, but things changed and we notified her in August she was no longer needed. Is the school liable for any breach if there was no existing contract?
Answer: Unless an existing fixed-term contract contains contrary wording, an employer generally has no obligation to re-hire an employee for a subsequent term. However, where an employer offers to renew a fixed-term contract, and that offer is accepted by the employee, the employer must provide sufficient notice before terminating the employment relationship or risk a claim for wrongful dismissal.
An employment contract does not need to be in writing to be enforceable. A verbal offer of employment — or an offer to renew an existing fixed-term contract — can be accepted in writing, with words or through conduct. In this case, it appears an offer was made by the school in June to renew the teacher's contract in September. If, before August, the teacher gave any verbal indication she intended to accept the offer, or if she did anything consistent with preparing for the new school year, then it is likely a valid employment contract was created at that time. It is well established an employment contract can exist and give rise to a wrongful dismissal action before the commencement of actual work.
In Nicholas v. Pictou Landing Band Council, a school teacher requested, at the expiry of his fixed-term employment contract in April, to have it renewed for the following school year. While the school did not explicitly inform the teacher his contract would be renewed, he was instructed to order the necessary books and supplies for the upcoming year. The teacher also continued to receive a weekly salary following the expiry of the fixed-term contract in April, through to the end of August.
On Aug. 31, days before the new school year began, the teacher was informed the class he intended to teach was being cancelled and he was not going to be offered an alternative position with the school. The Nova Scotia Supreme Court found the teacher had been wrongfully dismissed without notice and was entitled to damages in the amount of the wages he would have received under the fixed-term contract. The teacher did not look for a new job until the following January and his attempts proved unsuccessful. The court did not find that he failed to mitigate his damages however, as most teaching positions are filled in the months of April, May and June, when school boards normally advertise upcoming positions. Once a school year begins however, employment opportunities become scarce.
Ultimately, it makes little difference if "things change" between the time the employment contract is entered into and the time the work is set to commence. Mere economic loss, non-availability of markets or lack of profitability on the employer's part will not frustrate the contract of employment. Courts deem these factors to be business risks any employer must face.
If the teacher was informed in June however, that her contract would be renewed in September subject to sufficient enrolment or any other conditions, the school would likely retain its entitlement to terminate the employment relationship in August.
Fixed-term employment contracts are common throughout the teaching profession. While these types of contracts are legal, unequivocal and explicit language is necessary to establish the fixed-term nature of the contract, as ambiguities will be strictly interpreted against the employer. Courts are particularly vigilant where an employee works for several years under a series of allegedly fixed-term contracts, which may have been implemented for the purpose of sheltering the employer from obligations under labour standards legislation or common law. In Cessol v. Ontario Gymnastic Federation, a series of 16 one-year fixed-term contracts were held to be ineffective and employment was deemed to be indefinite when the employee was led to believe she was a long-term employee. A contract of employment for an indefinite period is terminable only if reasonable notice is given. Schools should therefore be careful to ensure the wording in any fixed-term employment contract is explicit, especially with respect to renewal.
For more information see:
•Nicholas v. Pictou Landing Band Council, 2001 CarswellNS 125 (N.S. C.A.).
•Cessol v. Ontario Gymnastic Federation, 2001 CarswellOnt 3026 (Ont. C.A.).
Brian Johnston is a partner with Stewart McKelvey in Halifax. He can be reached at (902) 420-3374 or [email protected]