B.C. worker claimed he didn't sign contract and was reassigned to new company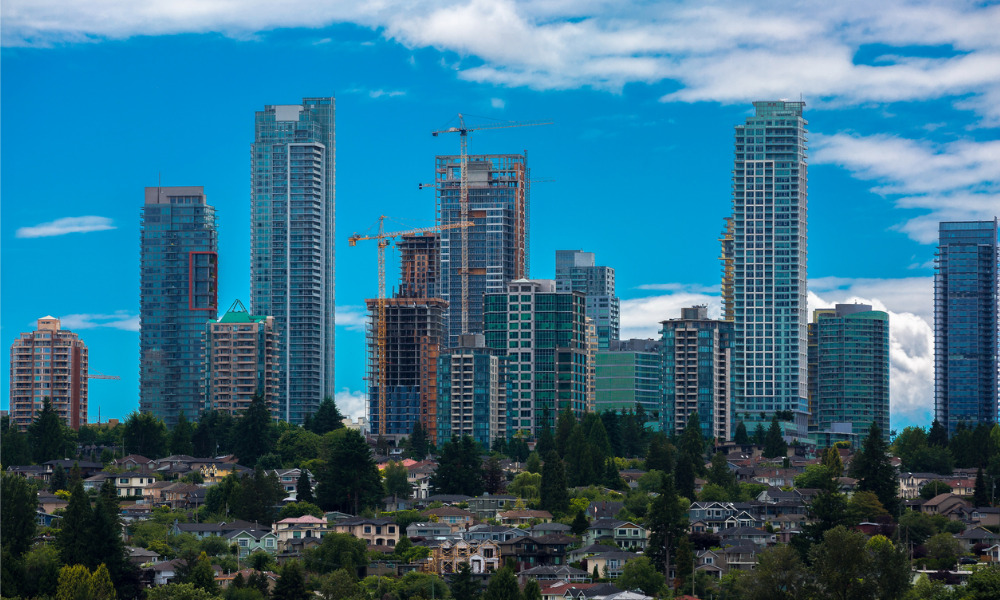 Acceptance of an employment contract doesn't necessarily mean simply signing it, according to a British Columbia court's decision to dismiss a fired worker's challenge of a termination provision.
"Offer and acceptance can take place verbally, in writing, or through actions — including performing the work that was required by the proposed contract," says Leanne Walsh, a Vancouver employment lawyer.
Peter Kiewit Sons (PKS) was a construction and engineering company that operated in Canada and the U.S. A sister company, Foundations West Construction, focused on construction projects in Western Canada.
Asgari Sereshk, 35, was a project engineer for PKS from 2008 to 2015 before leaving. PKS brought him back as a project manager in 2019 with an employment contract that included a termination clause stating that PKS could terminate his employment "for just cause or serious reasons," outlining a couple of examples.
The clause also allowed without-cause termination with a "minimum amount of advance notice (or pay in lieu) to which you are entitled on termination of employment under the applicable employment or labour standards statute or law in the province where you are assigned to work for the company at the time your employment is terminated."
The clause added that PKS would provide a combination of notice or pay in lieu of notice "as it sees fit."
Sereshk rejected the initial employment offer containing the termination clause and requested various changes including deleting the termination clause. PKS agreed to some of the proposed changes, but it refused to remove the termination clause. Sereshk rejected the second offer with the termination clause remaining the sticking point, but PKS wouldn't budge on the issue.
PKS sent a third offer containing the original termination clause on Oct. 30. Sereshk replied with an email stating that he was coming back and was excited to be working with them again. The company took this to be an acceptance and Sereshk started working on Nov. 4, as indicated by a welcome email.
The company's acceptance that Sereshk accepted the third employment offer was reasonable, says Walsh.
"Once the offer was made, the employee negotiated various improvements to the offer but the employer was clear throughout that it would not amend or remove the termination provision," she says. "Based on this representation by the employer, the employee commenced work on that basis."
Clarity is key when it comes to drafting and enforcing termination clauses in employment contracts.
Reassignment to related company
By April 2020, PKS wasn't pleased with Sereshk's performance, so it reassigned him to a senior project manager role with Foundations West Construction in Burnaby, B.C. On April 16, it provided him with a letter stating that all of his compensation and paid time off would remain the same and his employment could be terminated by either himself or the company at any time, "subject to applicable federal, provincial, and local laws as well as any applicable [labour] contracts."
About eight months later, on Dec. 7, 2020, PKS terminated Sereshk's employment, providing him with two weeks' pay in lieu of notice, the minimum entitlement under the B.C. Employment Standards Act.
Sereshk sued for wrongful dismissal, claiming that the termination clause was illegal because he didn't sign it or agree to its terms, its wording was unenforceable, and he received new terms of employment when he was assigned to a different project with a different company in April 2020.
The court found that the employment contract and its termination clause were valid. Even though Sereshk didn't sign it, his reply to the third offer clearly indicated that he accepted the terms. In addition, the negotiations demonstrated that Sereshk was "a sophisticated and well-informed party" and PKS was clear that the termination clause was non-negotiable.
Walsh agrees that the course of negotiations and Sereshk's acceptance of the contract containing the termination provision was clear.
"[Sereshk] tried to negotiate several different terms in his contract and the contract went back-and-forth several times," she says. "The employer indicated with respect to the [termination] provision that it wasn't going to change that. In any case, he started the job and sent an email — his acceptance was clear, certainly, based on conduct."
A termination clause's broad wording was intended to include what was legally required, the Ontario Superior Court of Justice found.
The B.C. court also found that the termination clause was enforceable, as it was clear that Sereshk would receive the minimum amount of advance notice or pay in lieu of under the act. The general reference to "employment or labour standards" was appropriate, as it was a possibility that PKS could assign him to work in various provinces. To refer to every provincial statue would create "an unwieldy and overly complicated language," said the court.
As for the April 2020 reassignment, the court considered Foundations West Construction and PKS were a common employer as they were essentially the same company. As a result, the employment contract applied to both assignments and didn't change with the reassignment — the April 16, 2020 was a notification of reassignment and the reference to termination was a confirmation of the pre-existing clause, said the court.
The legal doctrine of the common employer generally applies to related companies and often serves to protect employees who work for an employer that is part of a larger number of entities, according to Walsh.
"The court found here that the employee was under a single contract of service, jointly to both companies, because those companies were held to be a common employer," she says. "If this was a transfer or reassignment, it's not new employment and the contract follows that work."
The court dismissed the wrongful dismissal suit. Although the contract and its termination clause were upheld, the decision is a warning to employers regarding contracts with new hires.
"It's important for the employer to have organized and documented onboarding processes to ensure that the employee signs off on the employment agreement prior to commencing employment and is given ample opportunity to review the terms of that contract," says Walsh.
"So much could have been prevented here with the proper processes in place, and there wouldn't be any question as to whether consideration was in place for the contract."
See Asgari Sereshk v. Peter Kiewit Sons ULC, 2021 BCSC 2570.