Want to build a better workplace? Start by taking a proactive approach to HR law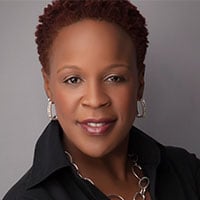 Be prepared, not caught unawares
Employment law can be a minefield for employers when it comes to their obligations and liabilities regarding employees, and trying to keep up with trends and changes to legislation and case law. But ignorance doesn't free an employer from liability, so it's a good idea to pay attention to employment issues, to avoid legal troubles as well as a more engaged workforce.
HR lawyer Laura Williams discusses the benefits of taking an informed and proactive approach to HR law that can create a smoother ride through the employment law landscape.
A smart approach to employment law is one of the most important aspects of achieving business success. That rule applies to organizations ranging from small- to-medium-sized firms to major corporations.
But as has happened time and time again, business leaders often neglect or outright ignore HR issues that could expose them to costly legal liabilities. Why? There's a perception among some in the business community that HR law challenges are best handled reactively. After all, why bother pouring money into a non-existent problem when it can be spent in other areas such as product development or marketing?
The trouble with that approach is HR law issues — think everything from workplace bullying to health and safety non-compliance — become far more complicated and costly to manage when they're allowed to fester. Just how expensive? Some employers have spent tens to hundreds of thousands of dollars on legal costs when proactive investments of less than $10,000 could have largely sheltered them from most liability.
Benefits of proactive thinking
Thinking and acting proactively when it comes to HR law not only helps minimize costly legal bills, but builds the type of engaged, creative and innovative workplaces needed to produce successful results in today's increasingly knowledge-driven economy. Taking a proactive HR law approach to everything from contract design to workplace social media usage policies makes sense because it tends to help nurture workplaces full of happy, productive employees, not to mention confident managers able to tackle even the most complicated situations and handle them appropriately. That minimizes avoidable disruptions from incidents such as workplace investigations or costly employee turnover — the latter, based on the anecdotal experiences of clients, can cost employers the equivalent of more than half a vacated position's annual compensation in recruitment, retraining and downtime-related charges.
Perhaps just as important in our hyper-connected era is the fact that employees often refer to online reviews and social media chatter to gain a better understanding of how employers treat their employees. Companies that find themselves in a constant defensive position due to a lack of proactive HR law policies often miss opportunities to acquire top talent and tap their growth-driving abilities.
In other words, a proactive approach to employment law not only saves employers and HR professionals time and money, it reduces stress across organizations and improves overall bottom-line performance. Not sure how to start building a stronger workplace by taking a proactive approach to HR law? Here are the five key areas where thinking and acting proactively offers clear business benefits:
Major HR decisions: Sometimes all it takes is a 10-minute call with an experienced employment lawyer to stop an entirely avoidable HR law situation from spiralling out of control. If an employer chooses to terminate an employee, for example, it may fail to understand the implications and potential risks if the employee decides to challenge the termination or launch a human rights challenge if he deems the firing to be connected to race or a disability. In other cases, employers may not understand their obligation to pay severance to terminated employees or that their failure to develop a comprehensive workplace policy framework may leave them exposed to legal challenges. The simple rule of thumb, even for experienced business leaders and HR professionals, is to be informed and have the proper legal advice before making major personnel decisions.
Recruitment: Leaders of organizations experiencing rapid growth often feel pressured to hire quickly to meet their business needs. While no one would complain about being so busy that hiring becomes an absolute necessity, growth needs to be approached with caution. That's because hiring a team member whose talents or personality are out of sync with their new colleagues can have a significant, negative impact on workplace culture — think everything from diminished engagement levels to an inability to achieve specific operational goals — that can batter an organization's bottom line. The same negative results can occur when hastily promoting an existing employee to a role for which he's not suited. The adage "hire slow, fire fast" is a good guide for employers, so too is keeping their employment lawyer on speed dial to help properly manage employee terminations when that piece of wisdom goes unheeded.
Contract design: Poorly-designed employment contracts present one of the greatest sources of employment law liability for organizations. That's because many HR professionals or managers fail to include the right clauses such as termination provisions or specific references to other entitlements in the event that an employee is terminated. On more than a few occasions employers have deliberately excluded these items because they worry too many unappealing clauses may send top talent running for the exits. But by failing to define specific entitlements such as severance for a terminated employee, companies expose themselves to far more costly payouts when the need to terminate arises. Working with a qualified legal expert to prepare comprehensive contracts is a far more cost-effective way to proactively manage exactly this sort of situation.
Policy-making: Taking a laissez-faire approach to setting policies governing everything from harassment to lateness to health and safety procedures, is a recipe for employment law disaster. Many business leaders opt to 'wing it' in the workplace to avoid bombarding their staff with seemingly oppressive policies, but instead only leave employees with questions about workplace expectations — not to mention consequences for failing to live up to them. More importantly, courts are showing little patience for employers who discipline or terminate employees for breaching undocumented — and therefore non-existent — company policies. It may take time, but taking the opportunity to prepare a comprehensive employee policy manual is an employer's best protection against potentially crippling workplace legal liabilities.
Management training: Managers should be able to handle virtually any workplace situation, right? Perhaps in theory, but experience shows that's usually not the case. Countless clients I've worked with have faced major employment law challenges specifically because their managers weren't properly trained to handle issues ranging from workplace harassment and bullying to accommodating employees with disabilities. Poor management can kill workplace engagement, spike staff turnover rates and expose organizations to widespread liability. It's the reason why training managers to effectively manage employee performance and understand their responsibilities under relevant employment legislation can mean the difference between an organization's success or failure.
Laura Williams is the founder and principal of Williams HR
Law, a human resources law firm located in Markham, Ont., serving employers exclusively. Laura can be reached at (905) 205-0496
or [email protected]