'The Twitter layoffs were as badly managed as any I've ever seen'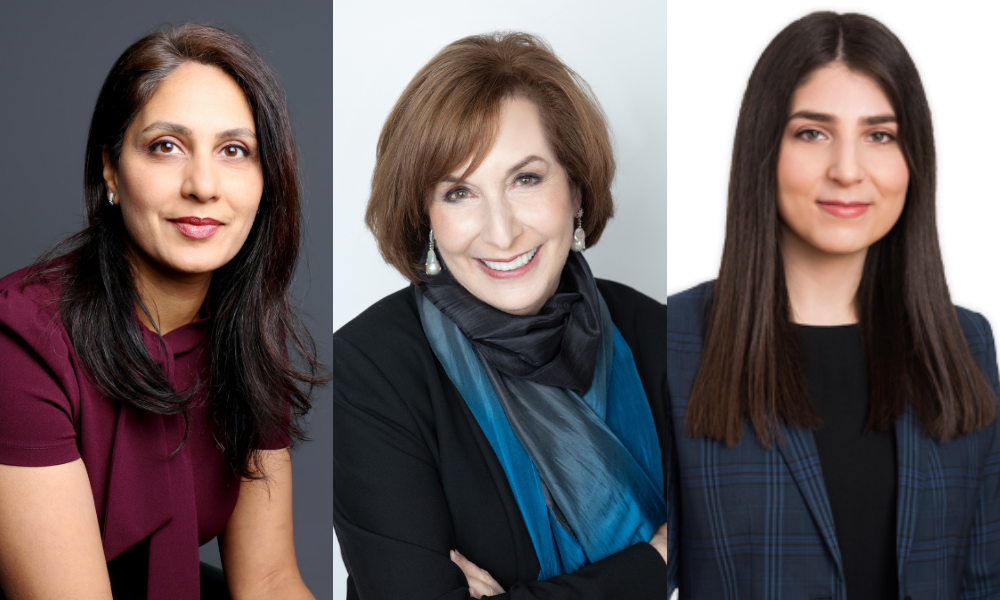 "The Twitter layoffs were as badly managed as any I've ever seen. And if you were to create a checklist of how not to conduct a layoff, they would be the representative company."
So says Sandra Sucher, professor of management practice at Harvard Business School in Boston, in looking at the recent terminations of roughly 3,000 employees by the social media giant.
With new CEO Elon Musk's formal takeover in early November, half of the workforce was told they would find out by email if they had been laid off, as job reductions were "necessary to ensure the company's success moving forward."
Even before the deadline, numerous employees tweeted that they had already been locked out of their company email accounts. And just a couple of days later, Twitter tried to recall some laid-off staff who had been dismissed in error or were still needed.
The layoffs generated considerable attention online, recalling criticism faced by GoodLife in Canada in the spring.
The Twitter layoffs were faulty in several ways, according to Sucher, who mentions the destabilization of announcing well in advance that layoffs were coming — without specifying the number or when they will happen — along with coming up with an "arbitrary percent of people that need to be laid off," she says, "and then communicating in an inhumane fashion, without taking due care of the person who's actually losing their job, and all the details that they need to know about the reason why that's happening, what support they'll be given, who it is that they can turn to with questions, and how long they have access to computer support and other kinds of things."
"The Twitter layoffs were kind of a poster child for doing this badly."
Speed versus personalization
When it comes to mass layoffs, there's a very obvious and distinct trade-off between the employer and employees, says Nita Chhinzer, associate professor in human resource management and business consulting in the Department of Management at the University of Guelph.
"Employees feel a need for personalization, so they want to be told individually, and they want some opportunity to digest it, possibly even negotiate… And employers want to be able to execute layoffs in a relatively expedited manner, to control the rumour mill, to prevent corporate sabotage, and to ensure that they're actually containing some of the damages associated with the layoff."
The number one question employees ask when we go through job loss is "Why me?" which Twitter did not answer, understandably, she says.
"That cannot be addressed in mass layoffs. We can't go to each of the individual 3,000 employees and say, 'Joe Smith, this is why I picked you' and 'Jane Doe, this is why I picked you.' We have to just say, 'It's an organizational decision' and move forward," says Chhinzer.
"The more that we dwell on it and allow room for negotiation, the longer it takes, the harder it is for the surviving employees to help pivot their energies and push forward past the stigma of the current turmoil to work towards organizational recovery."
The humane approach
In dealing with a mass termination or a mass layoff, there is a question of logistics, and it can be difficult for employers to find a way to let people go in a more human or humane manner, says Samara Belitzky, senior associate in labour and employment law at Samfiru Tumarkin in Toronto.
"Having said that, I've seen companies in Canada go about this in a way that does feel more personal and is done by email, but is done with a bit of more personal touch or a more personal approach, where it may be a phone call, followed by an email, or an email that's outlined in a very good faith manner," she says.
"There are ways that companies can do this on a bigger scale, but still not lose that human touch that will make the employee being let go feel like their employment was appreciated… It's just a question of the company deciding to dedicate those resources to doing that. And for most companies, that doesn't seem to be the priority for them."
The employer's industry will also have an impact on the way in which they go about doing this, says Belitzky.
"When there is very sensitive data that could potentially be accessed, the employer certainly wants to safeguard that and make sure that anybody that they're letting go would have immediate termination of their access to the intranet, and to any of that sensitive and private information and data."
Communicating the changes
Once it's decided that mass layoffs will be rolled out, there should be an announcement that's coordinated in advance so that you know where people are, and who is going to be affected by this, says Sucher.
"After that announcement, have 20-minute meetings with individual employees who are affected. There's then a kind of town hall process, where people hear about the fact that layoffs have occurred, how many people have been affected and where, and you have some tailored communications."
Also important: Prepare first-line managers on to handle difficult discussions around issues such as employee benefits, severance and computer access, she says.
"This is a time when HR really can be extremely helpful as a group that's armed and ready to help individuals who they know have been affected, manage out of their life out of the company and provide them with support to get new jobs, get information about new jobs, network — all of the kinds of things that responsible companies do when they do this."
HR is central to being the conscience of the corporation, says Sucher, "and to helping champion the process of doing this in a way that makes sense, that's humane, and that protects the interests of the affected employees, the survivors, the company itself, communities where they live and work, and the other stakeholders who are impacted."
The risks of overhiring
Another issue with the Twitter layoffs is they came about largely because the company was too ambitious, according to a tweet by former CEO Jack Dorsey on Nov. 5: "I own the responsibility for why everyone is in this situation: I grew the company size too quickly. I apologize for that."
That process of over hiring or undisciplined hiring is something that many tech companies have allowed themselves to do, but is a really bad way to manage the business, says Sucher.
"Senior leaders are expected to be able to forecast what goes on and to manage their staffing in relation to demand. And that's a core responsibility that they have. And part of exercising that prudently is to not allow the company to pursue growth at a rate that can't be sustained."
The mass layoffs by Musk recall the days of Jack Welch, former CEO of GE who promoted — but then repudiated — the mantra that employers should take out the bottom 10 per cent of their employees every year, she says.
"If a corporation honestly can afford to let go 10 per cent of its workforce, it does not know how to hire, and it doesn't know how to develop employees to the point where they can be productive members of the organization."
When Better.com's CEO Vishal Garg laid off roughly 900 employees last year by video, the reaction and condemnations were swift and incisive as the mortgage provider company received harsh backlash from the public.
Legal considerations to layoffs
Before carrying out a mass layoff, government may need to be notified depending on the size of the employer. In Ontario, for example, an organization laying off 50 employees or more at one time must alert the provincial government, says Belitzky.
"Each province has its own employment standards legislation that sets out what the employers' bare minimum obligations are for mass layoffs."
But employees are also going to be owed their full severance, which can become quite a significant liability for employers in the context of a mass layoff, she says.
As for bad faith considerations, cutting staff off from the organization's IT system and emails is not necessarily a bad thing if significant amounts of sensitive information are involved and it's necessary to protect the legitimate business interests of the company, says Belitzky.
However, an employer could get itself into trouble if that extreme approach wasn't called for.
"Certainly, they could carry out something like that in good faith. But if it's not necessary, then it could be considered bad faith to do something like that, or any other measures that that weren't specifically necessary in the situation," she says.
Recalling laid-off workers
Shortly after the Twitter layoffs were announced on Nov. 4, the company reached out to dozens of former employees and asked them to come back because they were dismissed by mistake or still needed.
While concerning, it was a small percentage out of the roughly 3,000 overall, says Chhinzer.
"That's still a 99-per-cent accuracy ratio. And a lot of this may come down to the sheer fact that information may have been dated, it could have been some miscommunication that could have used an earlier draft of it. And I think it's actually quite big of the company to turn around and say, 'I made an error, I let you go. But I would appreciate it if you came back.'"
But rescinding terminations cannot be done in Canada without the employee's consent, says Belitzky.
"If an employee doesn't want to agree to that, then it would continue to be considered a termination... if they did want to go back to work for that employer, it would be much more beneficial for them to agree to have the termination rescinded, rather than it be a rehire, because the rescission would mean that they would keep their prior length of service and all of the same terms and conditions as before, whereas a rehire could [mean] a new length of service, so you're basically restarting at zero. And it could also mean new or different terms and conditions of employment."
Surviving the layoffs
Once the cuts have been made, there's the bigger task of realignment and the "survivors" or employees still there, says Chhinzer.
"Some of these remaining employees will feel stigmatized by the layoffs. They might have mistrust of management that's increased, they might be fearing for their jobs, they have job insecurity. And now it's about reinvesting in the remaining staff, pivoting them and encouraging them to move forward."
The research is very clear in showing that after layoffs, there is a profound breach of trust for employees, says Sucher.
"The assumption that I used to be able to make, which is that if I do a good job, I get to keep my job, we have now severed that connection between my performance and my ability to be employed."
That can lead to a lack of engagement or an unwillingness to take risks, which leads to documented reductions in innovation, she says.
"You may see a rise in quality problems, even if productivity goes up, because people are afraid to lose their job."
To a certain extent, a layoff is like a death by 1,000 cuts, says Sucher.
"It's a kind of a false saving mentality that doesn't look at the actual cost of restructuring, the training cost when you have to bring new people onboard, and the fact that you've actually made your company one that's less likely to attract talent, because, all things being equal, some would rather work in a company that's not going to do that to them compared to one that will."
A 2002 study of 764 Finnish workers who remained employed following large layoffs indicates that staying on may adversely affect employees' health.
Oftentimes, after layoffs, HR's biggest flaw is that they continue to focus on cost reductions, says Chhinzer, "but at this point, they need to focus in on developing their employees and re-engaging them, finding ways to ignite them, often doing team projects and restructuring the organization in a way that revitalizes that."
It's also important to look at the gaps in skills and develop a hiring strategy, she says.
"At this point, what are the new skills that Twitter needs? And how does it possibly repair its brand in order to attract those skills? Or is its brand still strong enough that people with those skills want to work towards it?"