'It's a good reminder for employers that courts are going to take a realistic look at the individual circumstances'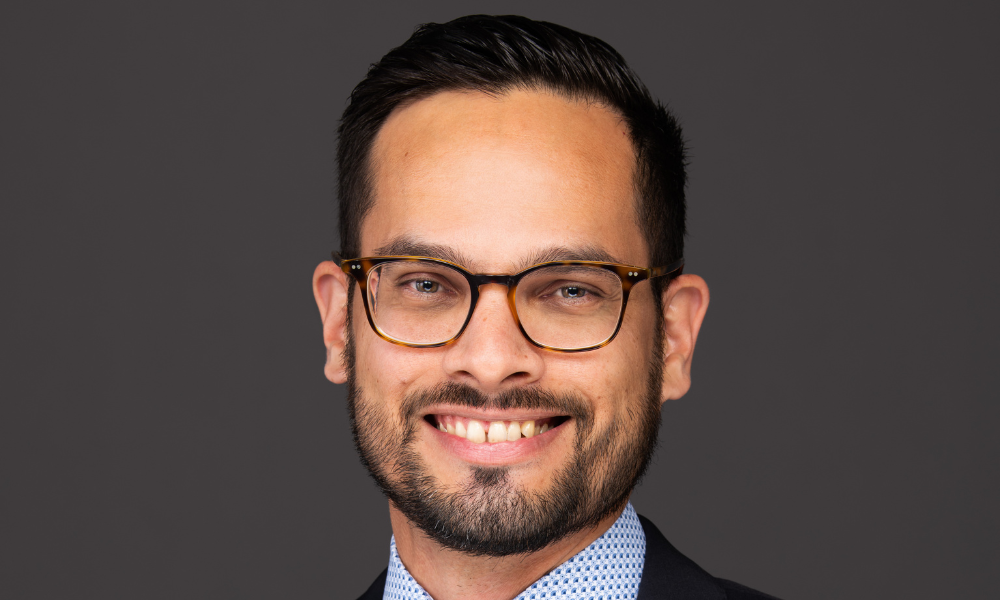 "You can't leave it on the shoulders of the employee to figure out 'What am I doing today? Let me find something to do' – that's not the role of the employee, that's the role of the employer."
So says Trevor Thomas, co-founder and partner at Ascent Employment Law in Vancouver, after a British Columbia employer was ordered to pay more than 19 months' pay in lieu of notice to an executive after his division was sold and his job eliminated.
Algo Communication Products is a telecommunications company founded by a couple who passed it on to their three children – Doug, Paul, and Kerry Zoehner.
Algo's operations were separated into two distinct divisions – an "interconnect" division that installed and serviced phones run by Doug, and a "manufacturing" division that made internet protocol-based communication equipment that was run by Paul. Doug, 64, and his younger brother Paul were also the directors of Algo, although they had a strained relationship and communicated mostly by email.
Doug and Paul set their salaries through a mutual agreement.
Division sold
In the early 2000s, the interconnect division's business started to decline. Doug found a buyer for the division and, on Dec. 31, 2019, it was sold to another company. Doug provided transition services to the buyer, for which it paid Algo. Doug stopped providing transition services on April 30, 2020.
Doug was left with no work to do, as he had been entirely involved in the interconnect division. He believed that the sale was the first step in the sale of Algo as a whole, but Paul assumed that Doug planned to retire.
Once Paul became aware that Doug's transition services had been terminated, he emailed Doug to say that any further income from Algo would have to be arranged through either a job, a shareholder loan, or a share buyback program.
Doug responded that he would remain on payroll until Algo was sold, with his salary supporting his retirement. Paul replied that Doug's continuing to collect a salary was abusive to other shareholders and any further pay without working would be considered a repayable shareholder loan.
On July 13, Paul's son was hired as managing director. On Nov. 12, Algo's shareholders unanimously voted to approve the appointment of Kerry as a third director. At a director's meeting two months later, Paul and Kerry voted to terminate Doug's employment effective Jan. 7, 2021. The termination letter stated that Doug effectively eliminated his own role with the sale of the interconnect division and his refusal to provide services to Algo since the sale "demonstrates an intention that you have abandoned your employment with Algo."
A worker didn't abandon her job by failing to provide medical information, but that failure provided just cause for dismissal, the Nova Scotia Labour Board ruled.
Company claimed job abandonment
Doug sued Algo for wrongful dismissal. Algo argued that Doug abandoned his employment by failing to report to work while getting paid, refusing to consider other positions with Algo, and trying to use his salary as leverage to fund his retirement until shareholders decided to sell the company.
The court found that Algo as a company chose to sell the interconnect division and render Doug's position redundant. Doug had responsibility for arranging the sale, but it had the approval of the company's shareholders, said the court.
The court also found that it would have been obvious to Algo that Doug's position would become redundant following the sale, but they failed to reach an agreement on what would happen to Doug.
"The company as a whole had entered into this agreement to sell Doug's division and the company can't say after the fact that you basically got yourself out of a job, you essentially eliminated your position," says Thomas. "That's what the court acknowledged – you can't blame it on the employee when the whole company agreed to take this action."
The court noted that Algo had the burden of establishing that Doug repudiated his employment contract, but an employee whose position is eliminated by the employer's decision cannot be said to have abandoned that position.
Employees who refuse to return to the office after working remotely are abandoning their job, according to an expert.
Employer must assign work
Algo's framing of the circumstances as Doug failing to report to work was not accurate, as he had no meaningful work to do, the court said. Algo argued that Doug repudiated his contract by not finding work that was worthy of his salary – Paul's email to Doug said that Doug should make arrangements for a job, but no job was offered, the court said.
"[Algo] argued that Doug abandoned his work and they came up with a couple reasons, like there were tasks for Doug but he didn't do them, he didn't come into the office, and he didn't find other work to do," says Thomas. "What the court said was that it's not really fair to put the responsibility on the employee for finding work to do – at the end of the day, that's the role of the employer to provide the employee with tasks and give them instruction on what things have to be performed."
The onus was on Algo to either continue Doug's employment in a suitable capacity or terminate it, said the court.
The court determined that Algo's decision to sell the interconnect division and eliminate Doug's position without a reasonable alternative position was a substantial change in Doug's employment that would constitute constructive dismissal.
However, the court also found that Doug didn't agree that his employment would be terminated and he stayed on, meaning that he didn't accept Algo's repudiation of the employment contract.
Courts have a significant amount of discretion when assessing notice entitlement; there is no rule of thumb, says an employment lawyer.
Company wanted resignation
The court found that Paul did not want Doug's continued participation in Algo's management, as made evident by the fact that he hired his son as managing director when Doug no longer had a role. The real issue for Algo was that Doug wouldn't resign, said the court.
The court determined that Doug did not abandon his employment and Algo terminated his employment.
For actual job abandonment to occur, two things would have had to happen, says Thomas.
"Algo would have had to offer Doug an actual position or assign actual work within the company," he says. "Number two, Doug would have had to fail to perform those duties or tasks – had that taken place, then there could possibly be an abandonment argument."
An Ontario court awarded a short notice period to an older, short-service employee based on the nature of the job, not the job title.
No mitigation
The evidence indicated that Doug made little effort to mitigate his losses, as he didn't contact any employers or pursue any opportunities. However, Doug was in his 60s, he had worked for one company his entire life, and he had an executive-level salary which would make it hard to find employment, the court said.
"It's a good reminder for employers that courts are going to take a realistic look at the individual circumstances and try to strike that balance between the legal testimony and the reality of 'Can this person actually get hired by another employer?" says Thomas.
The court found that reasonable notice was 24 months, but reasonable mitigation efforts could have avoided about 20 per cent of the loss. As a result, Algo was ordered to pay Doug damages based upon 19.2 months' salary and health insurance – totalling $568,482.74.
What stands out to Thomas in this case is that there was no employment contract.
"This is a perfect case to demonstrate what can happen in this type of scenario," says Thomas. "If there was a contract in place with a severance limitation, Doug may have only been entitled to maybe a few months of severance rather than the 19.2, and that is literally worth hundreds of thousands of dollars."
Algo also left itself exposed by not having a process to deal with internal governance issues, particularly with the poor communication between Doug and Paul Zoehner, adds Thomas.
"I think that [an internal governance process] would have really given some structure to how things were done," he says. "When there's a problem, it needs to be addressed quickly because if you don't, it can have a serious impact on the company financially and also culturally – this is a small, family-owned company."
See Zoehner v. Algo Communication Products Ltd., 2023 BCSC 224.