B.C. employer awarded $500,000 after defamatory statement about wages, hiring practices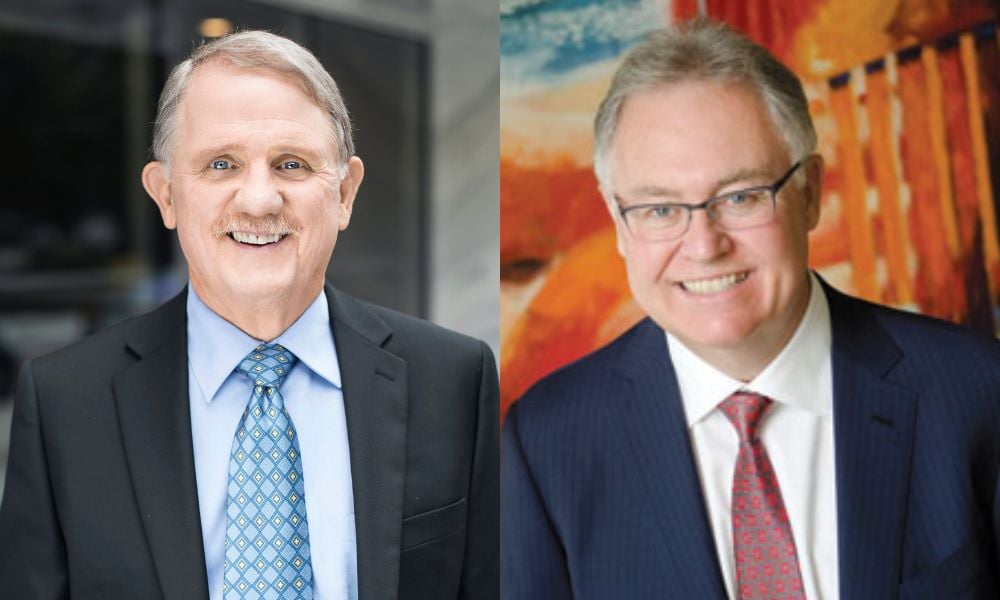 "I think this decision, and the retraction and the money, have gone a long way to curing the problem."
So says Peter Gall, partner at Gall Legge Grant Zwack in Vancouver, who represented the employer in Civeo Corporation v Unite Here, Local 40, 2022.
The dispute involved a statement by the union alleging the employer "broke promises" when it came to wages and hiring practices, and saw the arbitrator awarding $500,000 to Civeo, after finding defamation.
"It's important if unions, as part of their tactics, use these types of campaigns to put pressure on employers," says Gall.
"Not all unions do it — in fact, it's probably pretty uncommon — but with unions who use this as a tactic, it is important for employers to be able to respond to it."
The decision is a reminder to unions that they have obligations of good faith and honesty in dealing with employers, says Mike Weiler, associate counsel at KSW Lawyers in Surrey, B.C.
"And if they're going to publish things, they're going to be potentially liable for a huge damage award that will be significant in terms of unions considering their tactics and putting pressure [on]. And it's just unfortunate… I don't think the union really thought that this would have this type of response, but obviously it did."
It should be noted that both the jurisdiction and the merits are under appeal.
Background to disagreement
Civeo operates a workforce accommodations facility called the Kitimat Sitka Lodge in the District of Kitimat, B.C. The company and union entered into a Letter of Understanding (LOU) on June 20, 2018 to govern the terms and conditions of employment.
But by the summer of 2021, Unite Here was unhappy with some of the terms and conditions of employment that they had negotiated in the LOU, and when an impasse was reached with Civeo, the union published the following statement on its website:
"Civeo's broken promises to First Nations people:
Low wages
Decrease in hiring of Indigenous workers over the past 2 years
This means that Civeo has not showed commitment to improving the living standards of Indigenous workers and their families."
In August 2021, the employer — which outlined how it wasn't providing wages lower than what was negotiated, and it was hiring properly — filed a grievance seeking damages and other remedies regarding alleged defamatory statements by the union, and other breaches of the collective agreement.
The collective agreement outlined the wages, and the project was bid on the basis of that collective agreement, says Gall.
"And then the union said, 'Well, we want to renegotiate' and the employer said, 'We can't; we can maybe rejig some things and take some money out of benefits, put it in wages, but we can't change the total costs because that's the way we bid the project,'" he says.
"The union didn't like that so they started this publicity campaign to put pressure on the employer and... they were saying that they broke promises to First Nations, which they never did."
And in the end, arbitrator Nicholas Glass agreed, saying there was a breach of good faith. In his May 16, 2022 decision, he awarded $400,000 in general damages and $100,000 in punitive damages. The union was also required to make a retraction, which it posted online.
'Sting' of defamation
Civeo witnesses said the phrase "Broken Promises" evoked a harmful association between the employer's conduct and the long history of broken promises made to Indigenous people in Canada by various levels of government, said Glass — though the union said this interpretation "relies on an innuendo which would not be generally understood by an audience of the broader Canadian public."
But the arbitrator disagreed: "There was an additional 'sting' in the allegation, recognizable by the averagely well-informed Canadian reader, which associates the employer's conduct with the history of broken promises at a government level, which aggravates the defamatory meaning of the words used, and amplifies the degree of harm, and therefore damages if no defence is successful, caused to the employer's reputation by association with this unfortunate history."
In tying the statement to that history, it's "a fairly big stretch," says Weiler. "But that was the basis of the grievance… And the statements were untrue; and it's the falsehood, I think, that really hurt the union here."
Read more: Employer must pay $30,000 for defaming former employee
In addition, Unite Here distributed its false statement "as far and wide as it could," said the arbitrator, including mass emails, a dedicated website with a banner, its own website, its Facebook page and a separate Facebook ad.
Some unions are notorious for these tactics, says Gall.
"Anytime [they] get into difficulty with an employer in collective bargaining, they start to defame the employer — they pick on anything and everything they can to make the employer look bad in order to put pressure on the employer to give into their demands."
But it's about drawing a line, he says.
"It was fair enough for the union to say the employer is an unfair employer, it's taking advantage of employees, the employer should be paying more wages — all of that is quite appropriate, lawful," he says.
"But once you… make up things, you tell lies about the employer that you know is going to blacken their reputation, and you do that for the purpose of pressuring them into giving into your demands ... it's akin to an unlawful strike... this is just another form of illegal pressure."
Read more: Despite downsides, virtual bargaining may be here to stay
The union didn't have a right to grieve these things, it just wanted the employer to open up the contract mid-term, says Weiler.
But with a collective agreement, the employer needs that cost certainty, he says. "And so the union here, I think, were just very unwise — it's similar to the union going on an illegal strike."
Indigenous considerations
The union's pressure was that much more serious because it talked about breaking promises to First Nations, says Gall.
"There's nothing worse you can say about an employer involved in the resource sector in Western Canada than they break promises to First Nations," he says.
"Companies like this one spend an enormous amount of time and resources developing their relations with First Nations, partnerships with First Nations, so anybody who comes along and attempts to destroy that, there's nothing more serious for this type of business than that type of defamatory comment."
Read more: CIBC faces criticism for Indigenous job application
The executives and staff of Civeo worked long and hard to establish trust with First Nations people, said the arbitrator.
"The importance and significance of that trust was well known to the union, which makes it all the more reprehensible that they deliberately attempted to destroy or break down that trust by highlighting and widely distributing the impugned statement."
Civeo is a fairly unique employer that prides itself in how to deal with Indigenous people across the world, especially in Canada and Australia, says Weiler.
"It was an integral part of their corporate mission to establish very respectful and inclusive relationships with First Nations. And that was a cornerstone of its success in obtaining contracts. So that made it much more vulnerable… to statements that were found defamatory that relate directly to First Nations," he says.
And with defamation, the employer doesn't have to prove compensatory damages, says Weiler.
"They're presumed and so you don't have to prove you actually lost that contract or whatever."
Arbitration not courts
The decision is also notable in that it was done through arbitration, not the courts.
Glass laid out several reasons for this approach. For one, if the impugned statements were proved defamatory, "they would constitute bad faith in the administration, application, and performance of the collective agreement… and the dispute was therefore arbitrable," he said.
Certain features of the case also "tended towards arbitrability," said Glass.
"These included the fact that the alleged defamation took place in the context of a labour dispute and the defamation claim itself alleges a false statement that the employer had broken promises to First Nations regarding wages and Indigenous hiring…. the employer's allegations of bad faith extended to other conduct of the union besides defamation which if established could be subject to a damage award."
While the decision to use arbitration instead of the courts is being appealed, it's an interesting and important legal issue as well, says Gall.
"Is this part and parcel of what an arbitrator should be doing?" he says. "It's important for employers to be able to have that ability to bring these cases in a much more convenient, expeditious way than taking it through the court process."
In the 1995 decision Weber v Ontario Hydro, the Supreme Court of Canada said if you have a collective agreement that deals with the interpretation, application or violation of the collective agreements, you can't go to court, says Weiler.
"So, employees can't go to court for your normal wrongful dismissal and that type of thing… that's a well-stated doctrine of our courts, they just don't want to deal with anything that relates to collective agreements."
Read more: Can an employee go around the union to the courts if a grievance doesn't work out?
But in the 1999 Fording Coal and United Steelworkers of America Local 7884 involving a coal mine in British Columbia, the union leader went on publication alleging the employer did not provide safe conditions, among other issues. And when the employer sued, the Court of Appeal said court was appropriate in that circumstance.
"So when I look at this [Civeo] case, I think it's a bit of a stretch to say the arbitrator has jurisdiction," says Weiler.
However, even though it's not strictly a defamation case, it is a defamation case because it's a breach of the collective agreement —it's just not a defamation tort case, he says.
"But it's the same principles and analyzes all of the very intricate laws of defamation: Was it fair comment? Was it true? What was intended by the impugned words? All of the things you would normally see in a very sophisticated defamation case in court."