Protection for employees who accuse managers of misconduct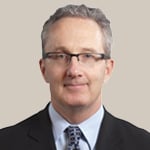 Question: Should an employer have policies protecting "whistle-blowers?" Is an employee who accuses a manager of serious misconduct legally protected from retaliation, or could the employee be discharged for insubordination?
Answer: Whistleblowers are individuals who call attention to potential wrongdoing within their organizations, including activities they feel are unlawful, unethical or dangerous. Whistle-blowers may be regarded by some as selfless individuals who are willing to risk personal sacrifice to expose wrongdoing, and by others as disgruntled employees who make reckless accusations which are damaging to the organization and the individual's coworkers.
Both employers and employees have a lot at stake when whistleblowing occurs. When serious allegations are raised about an organization and become public knowledge, it can have a significantly adverse impact on profitability, reputation and employee morale. As an organization's reputation is one of its most significant assets, even allegations that prove false can impact public perception and have long lasting consequences. Where such allegations are proven true, they can result in fines, damages and other costs.
Whistleblower policies provide organizations with an opportunity to manage whistle-blowing effectively and internally, as they can establish a mechanism for allegations to be investigated, and for corrective action to be taken, without the need for publicity or external scrutiny.
As organizations grow in size and complexity, detecting internal wrongdoing becomes more difficult. Whistleblower policies may increase the likelihood that such activities will be detected and reported by employees.
For a whistleblower policy to be effective, employees should be clearly informed of the appropriate steps to take in communicating their concerns internally. In addition, an employee must believe her concerns will be taken seriously and she will not suffer a reprisal. Where an employee perceives the company to be unresponsive, or feels a reprisal is inevitable, the employee will be more likely to report her concerns to a source outside the organization.
A potential concern with whistle-blower policies is that they can encourage employees to make allegations which ultimately prove to be unfounded and may have a significant impact on the workplace. False allegations can disrupt an organization and create tension and strain among employees. However, a carefully crafted policy that underlines the need to avoid making ill-considered, frivolous or vexatious accusations, combined with careful interviewing and investigation, can assist in separating legitimate concerns from those without substance early on.
For the most part, the only legislative protection for whistleblowers is found in individual statutes. Human rights, employment standards, labour relations, workers compensation and environmental legislation in most Canadian jurisdictions contain provisions aimed at protecting complainants from retaliation. Some provinces, particularly Saskatchewan and New Brunswick, offer broader redress to employees who have suffered workplace retaliation for complying with, or reporting violations of, any law.
In Merk v. I.A.B.S.O.I., Local 771, the Supreme Court of Canada noted the "up the ladder approach" to whistleblowing has been favoured by courts and arbitrators. This approach provides that an employee should exhaust all internal whistleblowing mechanisms or demonstrate she has made reasonable attempts to resolve the matter internally before going public.
In common law, it is generally not considered conduct justifying dismissal for an employee to "blow the whistle" on illegal employer conduct. While it is an implied term of an employment contract that an employee will obey reasonable and lawful orders from the employer, the refusal to comply with an order or practice which is not lawful cannot constitute cause for termination. Also, whistleblowers who, in good faith, disclose perceived organizational wrongdoing will generally be protected from termination for cause.
This does not mean an employee will be immune from dismissal where such accusations are frivolous, baseless or made in bad faith. In Mitrovic v. Pella Windows and Doors, an employee unilaterally carried out a fraud investigation and falsely accused a long-time employee of defrauding the employer. The court commented that whistle blowers who make false allegations are not in the same category as those who have some basis for their beliefs, and found the employer had established just cause for dismissal.
For more information see:
•Merk v. I.A.B.S.O.I., Local 771, 2005 CarswellSask 768 (S.C.C.).
•Mitrovic v. Pella Windows & Doors (Sept. 14, 2005), Doc. 02-CV-236710CM3 (Ont. S.C.J.).
Colin G.M. Gibson is a partner with Harris & Company in Vancouver. He can be reached at (604) 891-2212 or [email protected]