Newfoundland and Labrador company should have conducted fitness-to-work assessment on duties of specific position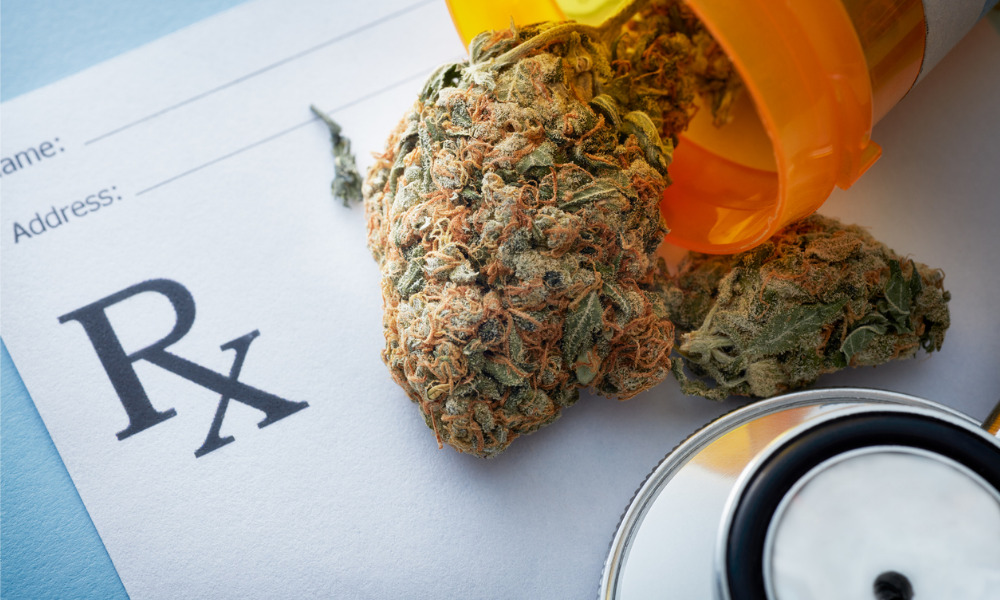 A Newfoundland and Labrador-based company discriminated against a worker with a medical marijuana prescription that it identified as a potential risk at a safety-sensitive site after the worker had a "non-negative" drug test result, the Newfoundland and Labrador Board of Inquiry has ruled.
Matthew Maharajh was a registered nurse who was diagnosed with bone cancer of the spine in 1999. In addition to two surgeries, Maharajh had been treated with various types of pain medication and in 2013 was prescribed medical marijuana for his chronic pain, insomnia and anorexia.
In the summer of 2014, Maharahj applied for a job with Atlantic Offshore Medical Services (AOMS), a supplier of industrial medical services and medical personnel to remote worksites based in St. John's. AMOS offered him the position of senior occupational health nurse at an oilsands project in Alberta and asked him to participate in training and complete a pre-employment drug screen.
Maharajh came to the AOMS offices and, before submitting a urine sample for the drug test, advised that he had a medical marijuana prescription for chronic pain, insomnia and anorexia. He provided documentation showing his licence for the Medical Marijuana Access Program and said he planned to abstain from using medical marijuana during his three-week rotations at the oilsands site.
Unsurprisingly, the drug test came back "non-negative" for THC, an intoxicant in marijuana. As per AOMS' procedures and regulations based on U.S. law that AOMS had adopted for its own drug and alcohol screening, the results were referred to a company medical review officer for verification in light of his prescription. The medical review officer's role was to confirm independently if there was a valid reason for the non-negative result and, if so, verify the test as having a final result of negative on the drug screen.
On Aug. 22, 2014, Maharajh sent the medical review officer additional documentation about his medical marijuana use, including a letter from the prescribing physician and a copy of his Health Canada authorization to use the drug for medical purposes.
Worker flagged as safety risk
On Aug. 25, the medical review officer disclosed the test results and the information about Maharajh's medical marijuana use to AOMS. AOMS then disclosed to Husky, the company operating the oilsands site, that Maharajh had been flagged as a potential safety risk notwithstanding his verified negative drug test results. AOMS believed that it was obligated to disclose information on safety risks for safety-sensitive positions in its contract with Husky — which required it to ensure that any employees it provided to the Husky worksite satisfied the requirements for workers in safety-sensitive positions —and Husky's drug and alcohol policy, which applied to subcontractors.
Based on the information from AOMS, Husky decided to deny Maharajh access to its site. AOMS informed Maharajh that Husky had rejected his application and it couldn't offer him the senior occupational health nurse position, but it would consider him for future employment. Three weeks later, on Sept. 17, AOMS met with Maharajh and advised him that it didn't have a position for him. It confirmed Husky had decided to refuse him access to its site.
Maharajh filed a human rights complaint alleging discrimination on the basis of disability in the context of employment.
The board found that Maharajh's chronic pain, which was secondary to a cancer diagnosis and subsequent treatment, constituted a disability within the meaning of the Newfoundland and Labrador Human Rights Act, 2010. In addition, the board found that "there is more than a link between his disability and the manner in which his application for employment was handled."
"It is because Mr. Maharajh uses medical marijuana to treat his chronic pain that his drug test results were flagged as a potential safety issue," said the board. "I'm satisfied that but for Mr. Maharajh's disability none of this would have happened and Mr. Maharajh would not have been denied employment."
With discrimination established, the question turned to whether AOMS could reasonably accommodate Maharajh's disability and, if so, whether it made a reasonable effort to do so.
The board found that AOMS' decision to inform Husky about a potential safety risk because of Maharajh's medical marijuana use was rationally connected to ensuring a safe work environment at the oilsands worksite. The company's disclosure was also made in a good faith, as its practice was to disclose all potential safety risks as a way to ensure worker safety in a safety-sensitive industry, which was an industry standard. AOMS was also concerned about its potential liability and reputation in the industry if it didn't flag a potential safety issue to Husky and Maharajh later failed a drug test onsite.
No accommodation analysis
However, despite the reasonableness of AOMS' safety concerns, the board found that the company didn't live up to its duty to seek reasonable accommodation. There was no analysis of the position for which Maharajh applied and if it was particularly safety sensitive — there was a distinction between a "safety-sensitive industry" and a "safety-sensitive position within an operation," said the board.
The job description for a senior occupational health nurse at the worksite consisted mostly of administrative or managerial responsibilities with some direct patient care within "the relative safety of a medical clinic," the board noted, which were "removed from the inherently dangerous operations one would ordinarily associate with a remote industrial worksite." This didn't support the argument that the senior occupational health nurse position was safety sensitive and involved "duties and responsibilities that are of such significant and risky nature that even a momentary lapse of attention (whether by impaired performance, judgment or perception) would reasonably be expected to have a direct negative impact on the health and safety of employees, contractors, customers, the public, or the environment," as defined in the Husky drug and alcohol police, said the board.
The board added that the Husky police only required AOMS to disclose the verified negative test result to Husky and AOMS would then have to perform a fitness-to-work assessment as to whether Maharajh could perform the duties of the position. However, AOMS didn't consider such an assessment and wasn't able to show that accommodating Maharajh would be undue hardship.
AOMS was ordered to pay compensation for loss of income that Maharajh would have earned had he been given access to the oilsands site plus $7,500 in general damages for mental distress and loss of dignity Maharajh suffered from the discrimination. In addition, AOMS was required to review its workplace policies, implement a training program with the help of the provincial Human Rights Commission and provide a written apology to Maharajh.
For more information, see:
Matthew Maharajh v. Atlantic Offshore Medical Services Limited, 2020 CarswellNfld 366 (N.L. Bd. of Inq.).