Alberta court upholds worker's lawsuit filed after she received worker's compensation benefits for psychological injury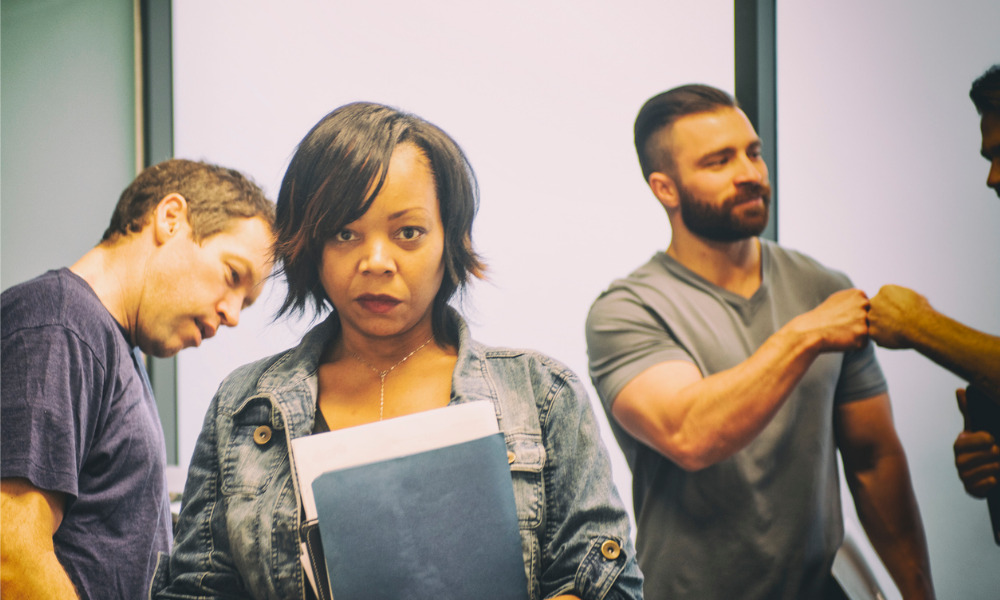 An Alberta worker's civil claim for sexual harassment after she received workers' compensation benefits for a psychological injury related to the harassment has been allowed to continue by the Alberta Court of Queen's Bench.
The worker was an Edmonton-based sales manager at Avenue Living Communities, an apartment building owner and operator.
In October 2018, the worker attended a retreat for a group of Avenue's managers during which several male employees sexually harassed her. She complained to management but felt offended by how one of the company's officers reacted. In addition, she felt one of the harassers didn't suffer any consequences and was promoted to a position where she had to continue working with him.
The worker experienced anxiety and depression from the harassment and how it was handled, to the point where it affected her personal life and she worried about her personal reputation.
A couple of months after the harassment, the worker said that a high-level officer of Avenue used his authority to pressure her to go with him on a trip to Arizona. After the trip, she refused to communicate with him and he responded by falsely criticizing her work to senior managers.
Worker's compensation benefits, civil claim
In July 2019, the worker went on leave due to a back injury she said was caused by "being required to complete an unreasonable amount of work in a short period of time." She was approved for workers' compensation benefits for an acute reaction to stress, an anxiety disorder, and a major depressive episode partially related to the harassment. She later claimed entitlement for a psychological injury from the harassment, which was also accepted.
The worker also filed a lawsuit against Avenue claiming $1.5 million in damages from the harassment, citing loss of part of her wages, the costs of ongoing therapy, costs of education and training, and her unknown employment future.
The lawsuit was struck down and the worker was ordered to pay costs to Avenue because she was barred by the Alberta Workers' Compensation Act from taking civil action for losses covered by workers' compensation benefits.
The worker appealed, arguing that the psychological injury for other harassment incidents, the failure of senior leaders to protect her or provide support to her, the cost of long-term psychological counselling, and reduced employment opportunities, among other things, weren't covered by her workers' compensation claim.
The court found that many of the facts in the worker's civil lawsuit could amount to constructive dismissal, breach of contract, damages arising from the manner of dismissal, and sexual harassment. These were not related to an accident causing injury as defined in the Workers' Compensation Act, said the court.
The court allowed the appeal, restored the lawsuit, and set aside the costs award. See Dahlen v. Avenue Living Communities Ltd., 2021 ABQB 797.