B.C. accounted had more than 100 secret recordings of co-workers, management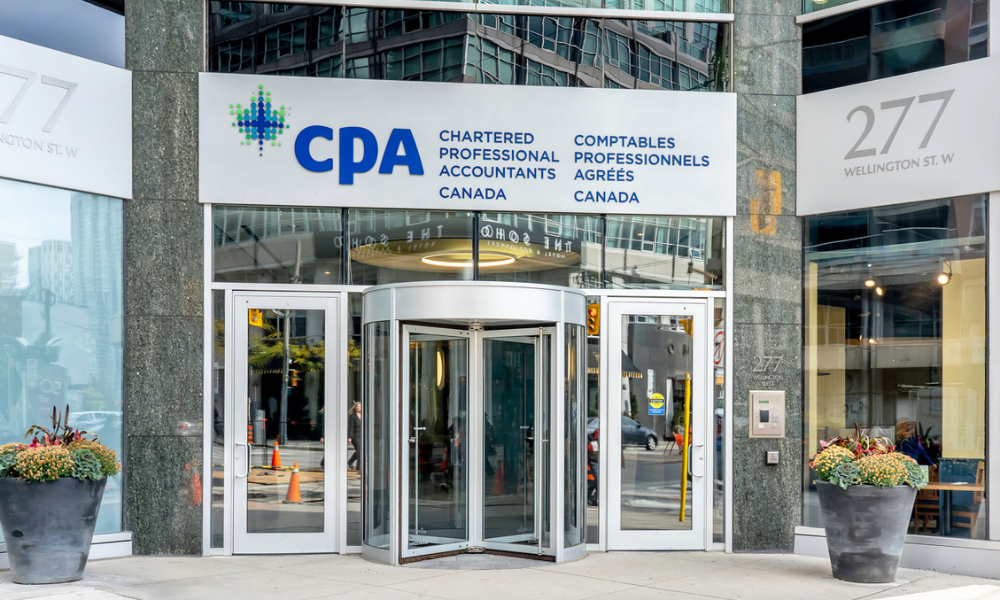 It can sometimes be difficult for an employer to justify a dismissal if it's based on facts that it learned after the employee was dismissed.
However, the B.C. Supreme Court has ruled that an individual's hours of secret recordings of co-workers and management was serious enough misconduct that the employer could use it for just cause.
"What made the employee's conduct particularly egregious was the repeated nature of the recordings," says Glenn Stratton, an employment and human rights lawyer at Kent Employment Law in Vancouver.
Financial analyst hired in 2010
The worker was hired in 2010 as a financial analyst at Mercer Celgar, a company that operated a pulp mill near Castlegar, B.C. Mercer had a Code of Business Conduct and Ethics that required him to conduct himself with honesty and integrity, as well as a confidentiality policy that required him to keep all confidential information private and never remove it from company premises.
As a chartered professional accountant (CPA), the worker was also bound by the CPA's code of conduct that required him to conduct himself ethically and not disclose confidential employer information.
In May 2016, the worker was promoted to senior financial analyst — a position that gave him access to sensitive financial and planning information. He was placed in the managers' incentive bonus plan, which had an annual target but the final amount was discretionary based on personal and business performance.
Mercer terminated the worker's supervisor in 2019 and told the worker to take over some of the responsibilities, including a review of documents. The worker discovered that the supervisor had been lying to him about various things. He made notes from a document about management performance bonuses in 2017 and later entered them into a spreadsheet on his computer.
Shortly before Mercer announced its 2019 bonuses in March 2020, the worker discussed his bonus with the HR manager. He was worried about how the bonus was calculated and argued that it should be with a formula and not discretionary. Mercer felt that he may have known about his planned bonus, although managers hadn't been informed yet.
Afterwards, the worker emailed management challenging the bonus determination formula and saying that "I am open to resolving this disagreement in [a] timely manner and internally, without litigation." Mercer management took this as a threat and decided to terminate his employment without cause, effective March 25, 2020.
Mercer paid the worker salary in lieu of notice based on the B.C. Employment Standards Act plus his 2019 bonus. The worker filed multiple complaints, including for wrongful dismissal.
Misconduct discovered after dismissal can be incompatible with the employee's responsibilities and the employment relationship, said a B.C. court.
Secret recordings
During the proceeding to a related human rights complaint, the worker produced recordings that he had made secretly at work. The recordings were made during several one-on-one training sessions, more than 100 toolbox and safety meetings with 20 to 30 people, and about 30 one-on-one meetings with supervisors and HR personnel about compensation and recruitment.
Some of the one-on-one meetings included discussion of personal family details and one picked up other conversations.
The worker acknowledged that he didn't ask permission because he knew that people would feel uncomfortable, but he didn't share them with anyone other than the B.C. Human Rights Tribunal and Mercer during the proceedings.
Mercer also learned that the worker had created a programming script that extracted information from his work emails to a spreadsheet file on his home computer. Some of the information was confidential, but the worker said that his failure to return the information after he was terminated was an oversight.
Mercer changed its position and argued that the secret recordings and the failure to return company data on his home computer constituted after-acquired cause for termination.
The recordings that came to light during the legal actions strengthened Mercer's chance for successfully arguing after-acquired cause for dismissal, says Stratton.
"The employer could rely on after-acquired cause because at the time of termination, it had no idea that any of these recordings existed."
The worker acknowledged that at least some of his recordings were unethical. Although there was a suggestion that he exhibited "paranoid tendencies," the court found that there was no evidence of a medical condition that would excuse the recordings, nor any justification for them. They were a serious breach of privacy, trust, and the code of conduct that justified termination, said the court, noting that even though the worker knew his colleagues would be uncomfortable, he continued to record them.
Employers may be able to rely on after-acquired cause to invalidate a severance agreement if they can prove the agreement was based on misrepresentations, according to another employment lawyer.
'Sheer volume of recordings' offsets lack of malice
The court added that the "sheer volume of recordings" offsets the lack of malice in making the recordings or that fact that the worker didn't seek to use them for any other reason than the legal proceedings.
Had the worker only made one or two recordings, the misconduct would likely have not been enough for just cause. However, it was repeated activity over a period of time that potentially exposed a large amount of company information, says Stratton.
"He undoubtedly recorded sensitive and confidential company information without the knowledge of the company, meeting the high bar for just cause."
The court found that it was reasonable for the worker to have the information that was on his home computer as he worked from home. In addition, Mercer didn't specifically request for the return of the information and electronic documents were easier to overlook. Failure to return the documents would not be grounds for termination on its own.
The court determined that the secret recordings served as sufficient cause for dismissal and it didn't matter that Mercer didn't have that cause at the time of dismissal — the company couldn't have known about them before the dismissal. The seriousness of the recordings was not just from the number that the worker made, but also the fact that the worker breached multiple professional obligations, says Stratton.
"The worker was bound by the company's Code of Conduct and Ethics, a confidentiality policy, and had even further confidentiality requirements through his regulatory body as a CPA. This is a case where the employer could rely on after-acquired cause because at the time of termination, the employer had no idea that any of those recordings existed."
See Shalagin v. Mercer Celgar Limited Partnership, 2022 BCSC 112.