Employers are still struggling to address and manage sexual harassment complaints; these common pitfalls should be considered when drafting policies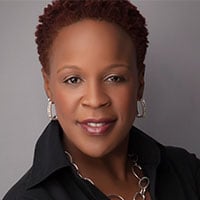 Canada's #MeToo movement arguably started four years ago with the Jian Ghomeshi harassment scandal. Despite the fact it's been a few years now, some employers are still having trouble negotiating the new landscape. Proactive and clear policies can help mitigate the risk and avoid the 4 commons pitfalls employers often encounter.
It's been nearly four years since allegations of sexual assault, harassment and bullying against former CBC radio host Jian Ghomeshi rocked the Canadian legal landscape.
Ghomeshi's ensuing trial on assault charges and the firestorm of media coverage that followed helped lay the foundation in this country for #Metoo — a game-changing movement that inspired countless individuals to come forward with stories of workplace sexual assault and harassment, all of which coincided with sweeping changes to labour and employment legislation and policies designed to crack down on the kind of harassing behaviour that was once commonplace across workplaces. The Ghomeshi incident was just one in a long list of allegations of sexual harassment — and in some cases, worse — levelled against powerful media, political and business luminaries in Canada and around the world.
While it's indisputable that workplace relations have been forever transformed by #Metoo, many employers are still struggling to effectively address and manage sexual harassment complaints in a legally compliant manner. Since the passage in Ontario of Bill 132, the Sexual Violence and Harassment Action Plan Act, 2016, employers have been required to investigate all incidents and complaints of workplace harassment, as appropriate in the circumstances. Organizations must now have a workplace harassment policy, a written workplace harassment program to implement the policy, and procedural requirements for investigations pursuant to the Occupational Health and Safety Act. Ontario's Ministry of Labour also has the power to mandate third-party investigations at an employer's expense if an investigation is deemed inadequate. While Ontario's legislation held employers to a much stricter standard than any other province's until recently, other provinces, such as Alberta, have now implemented similar legislation since Bill 132 came into force.
With such clear requirements, why do so many organizations mishandle allegations of workplace sexual assault? The simple answer is that investigations are complicated, time consuming, costly and can inflict significant damage to an organization's employee culture. There are many leaders who would prefer to complete them as quickly as possible, but most lack adequate training to manage what is a highly procedural undertaking that involves an even higher degree of legal risk.
Take the Steven Galloway incident as a recent example. The author and former University of British Columbia professor — who faced a lengthy sexual harassment investigation for alleged workplace misconduct — was recently awarded $60,000 by an arbitrator for breach of privacy and reputational damage after it was determined that the school breached a confidentiality agreement stemming from a previous award. A sexual harassment investigation by former B.C. Supreme Court Justice Mary Ellen Boyd cleared Galloway of all charges that were used to justify termination for what UBC called a "record of misconduct that resulted in an irreparable breach of trust," save for finding that Galloway did engage in a romantic relationship with a student that he failed to disclose to school administrators. UBC has paid Galloway about $240,000 in damages to date — costs that could have been avoided.
The 2017 case Doyle v. Zochem Inc., offers another example of sexual harassment mismanagement. Zochem, a Brampton, Ont.-based manufacturer of zinc oxide products, was required to pay the employee Doyle $60,000 in moral damages, general damages totaling 10 months' salary in lieu of notice of termination, and $25,000 in damages for a sexual harassment claim under the Human Rights Code. The trial judge found that the company breached its obligation to act in good faith after it dismissed Doyle without cause when she raised workplace safety concerns, and had failed to consider or properly investigate persistent sexual harassment targeted against her.
Cases such as Doyle highlight the insidious impact that sexual harassment can have on a workplace — everything from lost productivity due to gossiping and rumour-mongering, to decreased performance and team destabilization. In Doyle's case, her mental health was adversely affected due to the treatment she received from co-workers — a common side effect of workplace harassment and bullying. The impact on organization-wide employee engagement is also widespread. Consider a survey conducted by the CBC in the wake of the Ghomeshi affair. It found that 69 per cent of employees reported having strong "pride of association" with the broadcaster, down from 92 per cent three years earlier. Overall employee satisfaction with their employer also plummeted, to 42 per cent from 69 per cent.
4 common pitfalls While many facets of a sexual harassment investigation can (and often do) go wrong, being proactive and putting the right HR law policies and procedures in place can help mitigate risk. Here are the four most common pitfalls, and how to avoid them:
Inadequate investigations. Organizations in provinces such as Ontario not only have a duty to investigate all allegations of sexual harassment, but to do so in compliance with provincial employment standards and human rights legislation. That means taking all complaints and incidents of harassment seriously, ensuring internal investigators are thoroughly trained and establishing comprehensive investigation procedures that set out process considerations, including when to outsource the investigation. That's because many organizations lack the in-house skills and experience to effectively manage a complex inquiry into sexual harassment or assault allegations, thereby necessitating the involvement of an experienced HR consultant or labour and employment lawyer. In Ontario, employers may now also be liable for chronic mental stress claims under Workplace Safety and Insurance Board (WSIB) legislation. Sexual harassment could lead to an employee being awarded WSIB benefits for chronic mental stress, which places added importance on involving skilled professionals in the investigation process.
Falling short of the duty of fairness. Any workplace investigation must be executed in a fair manner. Managers or their HR teams have a duty to clearly define the complainant, communicate the allegations to the respondent and consider all relevant evidence. Affected parties must have a meaningful opportunity to comment and respond, and the findings of the investigation must be communicated in a timely manner in writing. The unfortunate reality is that many organizations will take short-cuts or attempt to conduct the investigation informally — often with little documentation — leaving them exposed to significant risk of litigation, penalties or even human rights complaints.
Pre-determining the outcome. Bias is a major hurdle for many organizations. In the Ghomeshi case, an independent investigator found that some managers at the CBC dragged their heels in addressing allegations of workplace harassment against the Q host due to his superstar status —the radio program was rated highly and was a major revenue driver in syndication. In other cases, we've seen employers ignore allegations against top managers or sales people because their services are deemed indispensable.
Even if a termination is warranted following an investigation, the manner with which it's handled can have significant consequences. Specifically, an employer's actions during and after the act of termination will be considered in whole if the termination is challenged in court. Was the individual subject to progressive discipline or given a chance to improve their workplace performance or behaviour, or was their firing a foregone conclusion with the employer simply going through the motions en route to termination? In the 2008 case Peoples v. Ontario (Ministry of Training, Colleges & Universities), for example, the plaintiff — a Ministry of Training, Colleges and Universities employee whose management style was called into question by staff — was awarded moral damages after it was found that her employer did not engage in progressive discipline and failed to provide an opportunity to respond to investigation findings prior to her dismissal. The case is one of many that underscores the need to handle sexual harassment investigations in an objective manner according to clearly-defined protocols if an employer hopes to avoid potential accusations of bias and future legal headaches.
Ignoring the aftermath. Once an investigation is complete and the dust settles across a workplace, many leaders will look to turn the page and get back to running their business. While that approach is understandable, they soon realize that the days and months after an investigation are only the beginning of a protracted process to restore their workplace culture to pre-incident levels of productivity and engagement. During that time, leaders must be visible and accountable to their employees, deploy an effective communication plan to keep the organization abreast of their restoration plans and remind everyone that employee wellness is a top concern. Leaders — particularly at the middle-management level — should be fully trained and provided with the necessary tools to re-engage their teams, while also assessing employee performance and making operational adjustments to bolster key performance metrics. From there, the focus should be on implementing restorative activities that reposition the organization for success, give employees a reason to enjoy coming to work again, and help rebuild bottom-line performance.
For more information see:
• Doyle v. Zochem Inc., 2016 CarswellOnt 19295 (Ont. S.C.J.).
• Peoples v. Ontario (Ministry of Training, Colleges & Universities), 2008 CarswellOnt 7706 (Ont. S.C.J.).
Laura Williams is the founder and principal of Williams HR Law, a human resources law firm in Markham, Ont., serving employers exclusively. She can be reached at (905) 205-0496 or [email protected]